Republican Lawmaker Denies He's Racist Because His Son 'Is Named After a Black Guy'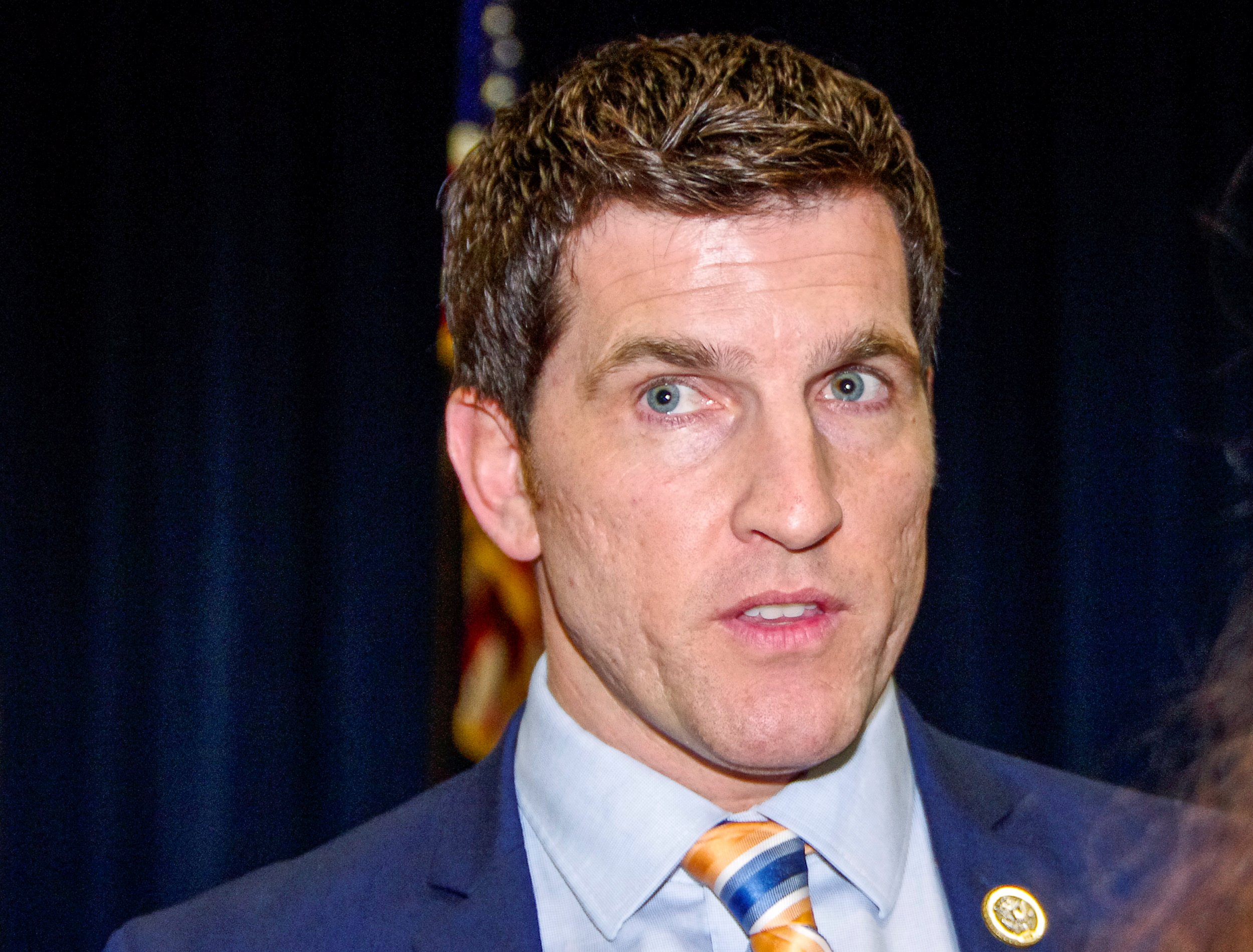 A Republican lawmaker in Virginia is fighting back against allegations that he is racist and rejected the notion that he supports Senate candidate Corey Stewart. Representative Scott Taylor argued that he is not a racist because his son "is named after a black guy."
Democrats, including Taylor's opponent in the race for Virginia's 2nd District, have argued that if Taylor does not reject Stewart's campaign, then he stands with him. Stewart has been besieged by racism allegations after supporting GOP candidate Paul Nehlen, who has expressed white nationalist and anti-Semitic views, The Hill reported.
"He should reject the fact that Corey Stewart stands next to racists and anti-Semites," Taylor's Democratic opponent Elaine Luria said during a recent appearance at a Virginia Beach bakery.
Taylor told The Virginia Pilot that Democrats are "stupid" if they think voters view him as a supporter of Stewart. The lawmaker has not announced whether he will endorse the controversial Republican candidate.
"I don't give a s—t about Corey Stewart," Taylor said. "No one else does either except for Democrats who are trying to target me.… No one cares, except for a small teeny amount of people you met at the cupcake place. What are they trying to say? That Scott Taylor likes Corey Stewart so therefore he's a racist?"
Taylor said that he does not care about the color of people's skin or where they come from. "Do you think that's going to play here? My son is named after a black guy. I'm a military guy. We don't give a s—t about where you come from. Black, white, brown, gay, straight. I don't care," he told the newspaper.
The former Navy SEAL also said he plans to run his campaign on his own and not as part of a Republican ticket.
Stewart has alienated many Republicans while embracing neo-Confederate views and the alt-right, Vox reported following his Senate primary win. He has aligned himself with President Donald Trump as well as Unite the Right rally organizer Jason Kessler.
After rally violence led to the death of a young woman, Heather Heyer, Stewart criticized fellow Republicans for criticizing alt-right members.
"All the weak Republicans, they couldn't apologize fast enough. They played right into the hands of the left wing. Those [Nazi] people have nothing to do with the Republican Party. There was no reason to apologize," he said.
Stewart will face off in November against Democrat Senator Tim Kaine, who ran as Hillary Clinton's vice presidential pick during the 2016 election.