Texas Republican Lawmaker Says Donald Trump is Confecting an Immigration Crisis 'Myth'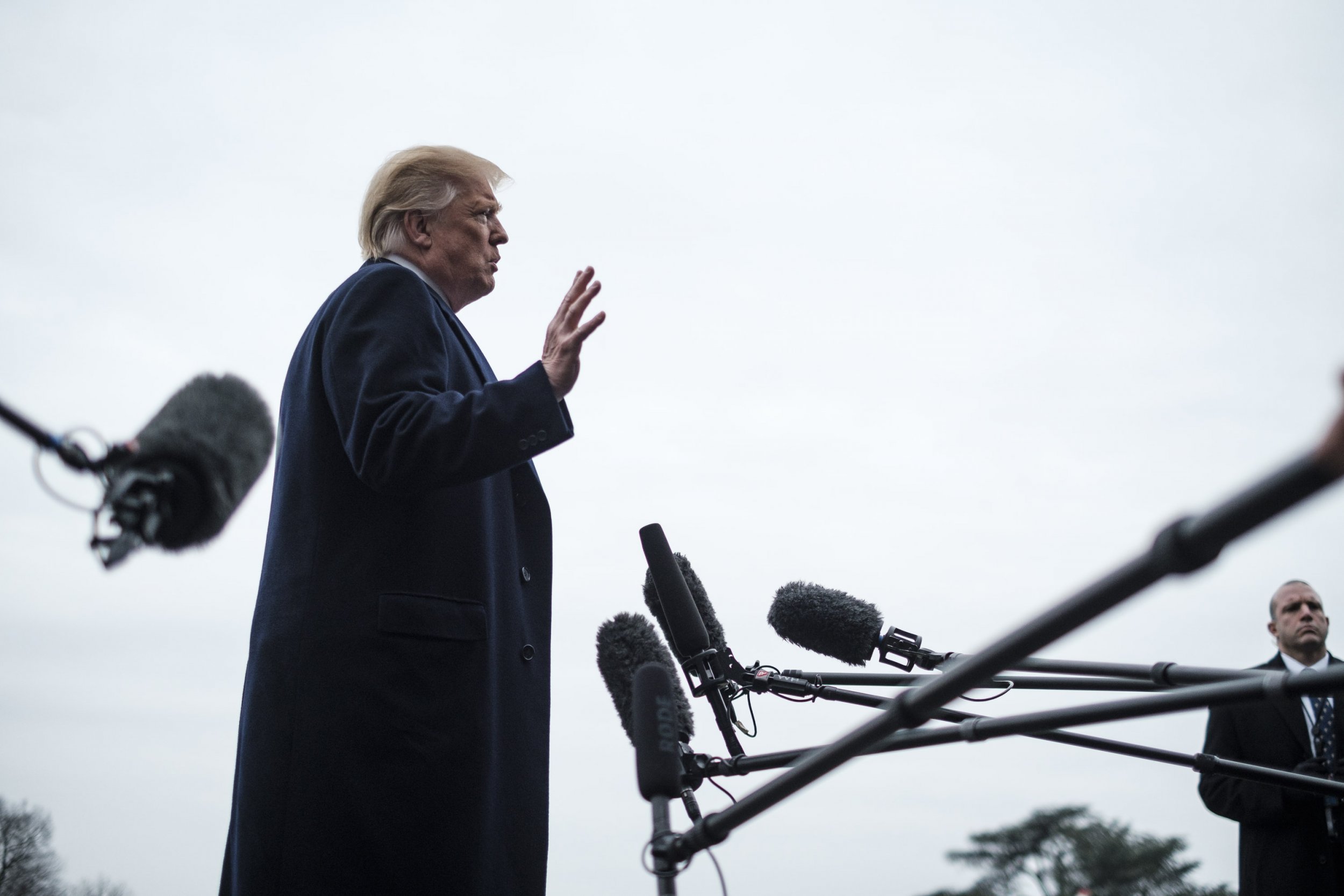 On the 28th day of the partial government shutdown, Texas Republican Rep. Will Hurd called Donald Trump's claims of a crisis on the southern U.S.-Mexico border a "myth."
In an interview with Rolling Stone on Friday, Hurd described the hype around illegal border crossings as a "myth" and slammed the president's proposed border wall, calling it a "third-century solution to a 21st-century problem."
"What I always say is building a wall from sea to shining sea is the most expensive and least effective way to do border security," Hurd said, before noting that the "first step" in dealing with a border crisis should be to pay the officials enforcing immigration laws.
Due to the partial shutdown—now in its 4th week with no resolution in sight—around 800,000 federal government workers have been either furloughed or are working unpaid. The shutdown began at midnight EST on Saturday December 22nd, 2018, after Trump refused to sign a stop-gap measure to keep the government running through to February because it didn't include funding provisions for his proposed border wall—one of the his key campaign promises to a hardcore group of supporters that fears immigrants.
Around a quarter of all government departments have been affected by the shutdown, which became the longest in American history when it hit 22 days last weekend, beating a record set in 1996 under Bill Clinton's administration.
The shutdown has continued due to a stalemate between Trump and congressional Democratic leaders over $5 billion worth of funding to construct the president's proposed border wall. Earlier this week, the New York Times reported that the Department of Homeland Security was the federal agency with the highest number of employees who have not been paid since the shutdown began last month, with more than $1 billion owed to 245,405 staffers who have missed approximately $5,895 each in wages.
Hurd explained that although a physical barrier can be a "helpful tool" in preventing illegal crossings, other measures, such as technology and infrared cameras, would be more effective. "You need a mile-by-mile assessment because each mile is different from the next," he said.
According to a Politico/Morning Consult poll, released earlier this month, around 42 percent of Americans voters believe that there's a "crisis" at the U.S.-Mexico border, while another 37 percent agree that illegal crossings are a "problem" but not as severe as the president has claimed.