Republican Lawmakers Defend Trump's Order Suspending Green Cards Amid Pandemic
Republican legislators are largely defending President Donald Trump's recent pledge to sign an executive order pausing the issuance of certain green cards to immigrants for 60 days. The legislators have hailed the order as a way to defend American jobs and lives during the coronavirus epidemic.
After issuing a tweet on Monday night pledging to "temporarily suspend immigration into the United States," Trump announced during Tuesday's White House coronavirus briefing that he wanted his order to ensure that employers hire furloughed and fired workers rather than immigrants as states begin reopening nonessential businesses shuttered by governors' orders.
Trump said there would be exemptions for certain types of workers, but said specifics would be laid out by Wednesday.
"We don't need to be bringing in a million-plus workers when 22 million Americans are out of work," Texas Senator Ted Cruz told Fox News commentator Tucker Carlson on Tuesday.
"The whole purpose of legal immigration is supposed to benefit the economy," Cruz continued. "In a tight labor market, the calculus would be different. But this is a crisis and we need to get Americans back to work."
"I think halting legal immigration, and I say this as the son of a legal immigrant, I believe in legal immigration as long as it benefits jobs," he said. "But when you have a catastrophe unfolding, bringing in millions of additional workers before the Americans get hired, that doesn't make any sense."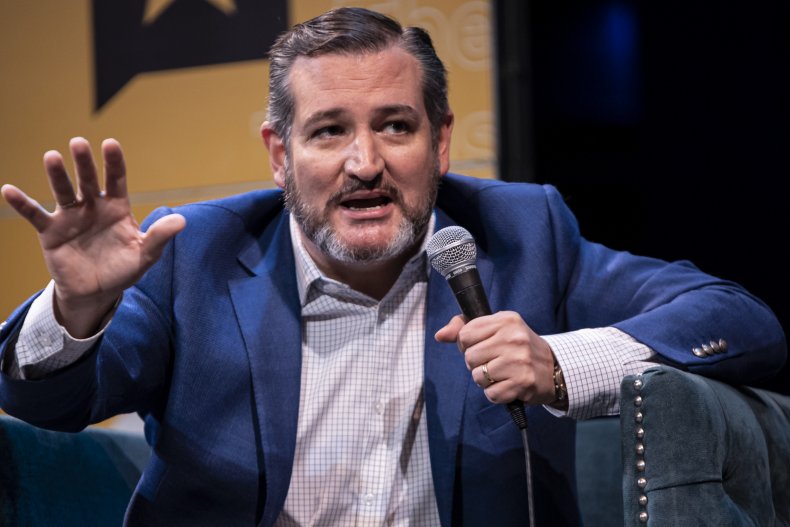 Republican Representative Kevin McCarthy of California said in a Fox Business interview with commentator Lou Dobbs, "The president isn't just stepping up for American workers but keeping America safe. Just as he made that decision on January 31 to stop the Chinese airplanes... the Democrats criticizing the president for making that decision."
"Time and again President Trump takes action to save America, to make us stronger and especially to focus on the American worker themselves," McCarthy continued.
In a tweet, Ohio Representative Jim Jordan wrote, "Let's get this straight: -Democrats want you to stay in your house to combat #coronavirus. -Democrats also believe we should have open borders during the coronavirus crisis! Seriously? President Trump's decision to temporarily halt immigration is common sense."
In a separate Fox Business interview, Louisiana Senator John Kennedy took a more measured tone.
"I was surprised [at Trump's announcement]," he admitted before stating that he supports legal immigration.
"I need to read the executive order," he continued. " I don't know whether the president did it for health reasons or economic reasons.... As a practical matter, I don't think it matters because I don't think they've been processing visas anyway in Washington D.C., so this may turn out to be one of those things that sounds like it may be impactful but as a practical matter it's really not."
Democrats have largely criticized Trump's order as a way to distract attention from a continued lack of widespread coronavirus testing as the epidemic continues.