Republican Lindsey Graham Defends South Carolina Seat, Making Jaime Harrison Most Expensive Loss in Senate History
Republican Senator Lindsey Graham of South Carolina successfully defended his seat on Tuesday, defeating Democratic challenger Jaime Harrison in a race that would have been a major loss for Republicans.
Graham, who won his fourth Senate race and is a close ally to President Donald Trump, was 14.3 points ahead—or roughly 204,000 votes—with 56 percent of the vote when it was called by several outlets.
In an acceptance speech, Graham vowed to obstruct House Democrats' "radical agenda" while promising to work across the aisle and "find common ground where I can."
"I will do everything I can to stop the radical agenda coming from Nancy Pelosi's House," the Republican told a cheering crowd. "Speaker Pelosi, if you enact the agenda you're talking about, we're going to bury it in the Senate because it's bad for America."
Few political insiders on either side of the aisle expected Graham to be ousted, and election forecasters said the scale was tilted considerably for the incumbent. But Graham's win in ruby-red South Carolina was a surprisingly difficult victory for Republicans in the age of Trump.
Harrison, a Democratic National Committee official and former state party chairman, outraised Graham this cycle by $35 million. The two raised roughly $109 million and $74 million, respectively, as of October 14. Harrison's loss made it the most expensive Senate defeat in U.S. history, with more than $183 million flowing to the two candidates.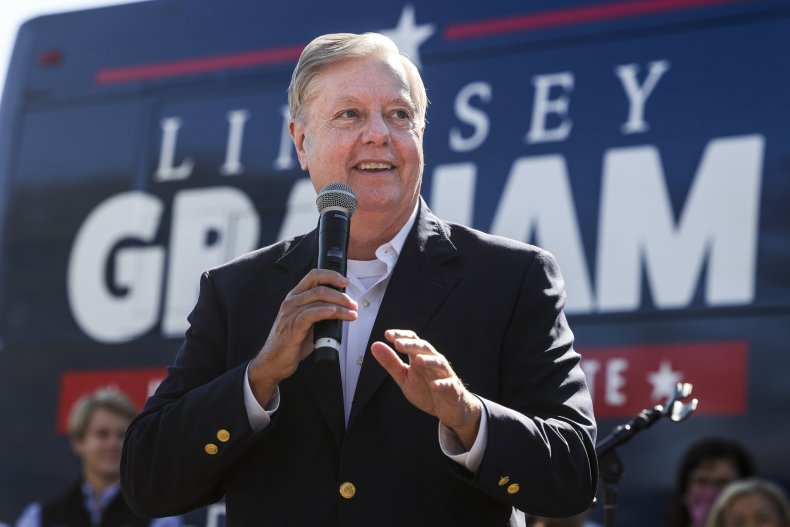 Graham's fundraising shortfall had the Republican begging for donations in the final months of his campaign in a bid to counteract the tens of millions of dollars that flowed in for Harrison from groups and supporters outside the Palmetto State.
But in the end, despite Harrison's formidable challenge to such a well-known and prominent Republican, Graham will be sworn in for another six-year term starting in January.
"To all the pollsters out there, you have no idea what you are doing. And to all of the liberals in California and New York, you wasted a lot of money," Graham said in his acceptance speech. "This is the worst return on investment in the history of American politics."
South Carolina was a state that Democrats were looking to flip as they hope to retake control of the upper chamber. An effort by Harrison and Democrats to steer conservative voters toward third-party candidate Bill Bledsoe, who had already dropped out of the race, appeared to prove unsuccessful. With 56 percent of the vote reported, just 1.4 percent—or less than 20,000 voters—cast ballots for Bledsoe.
The loss for a blow for Democrats, who need a net gain of four seats to flip the Senate if Joe Biden wins and three seats if Trump does. Though Democrats weren't counting on South Carolina to go blue, the math would have been considerably easier to win back the majority if they could have unseated Graham.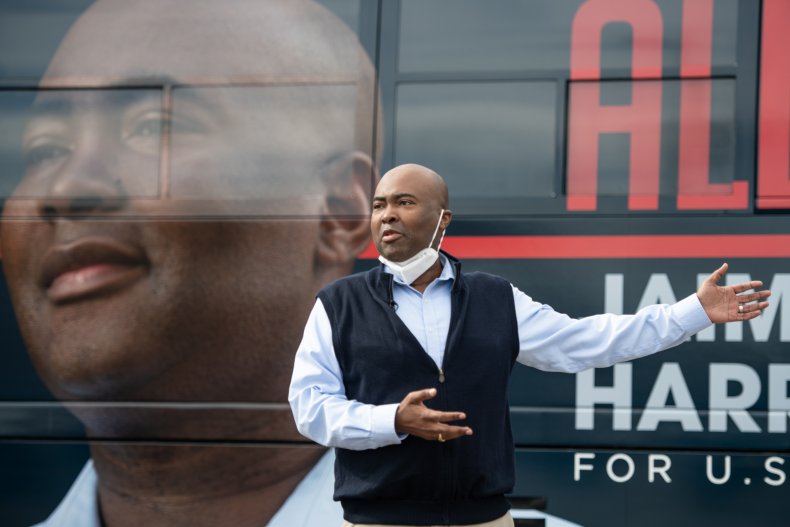 At the time of publication, one state—Colorado—had flipped from red to blue with former Democratic Gov. John Hickenlooper unseating GOP Senator Cory Gardner. Republicans gained one seat in Alabama, with Democratic Senator Doug Jones losing to GOP challenger Tommy Tuberville.