Republican Medicaid Cut in Kentucky Would Slash 9,000 More People From Health Coverage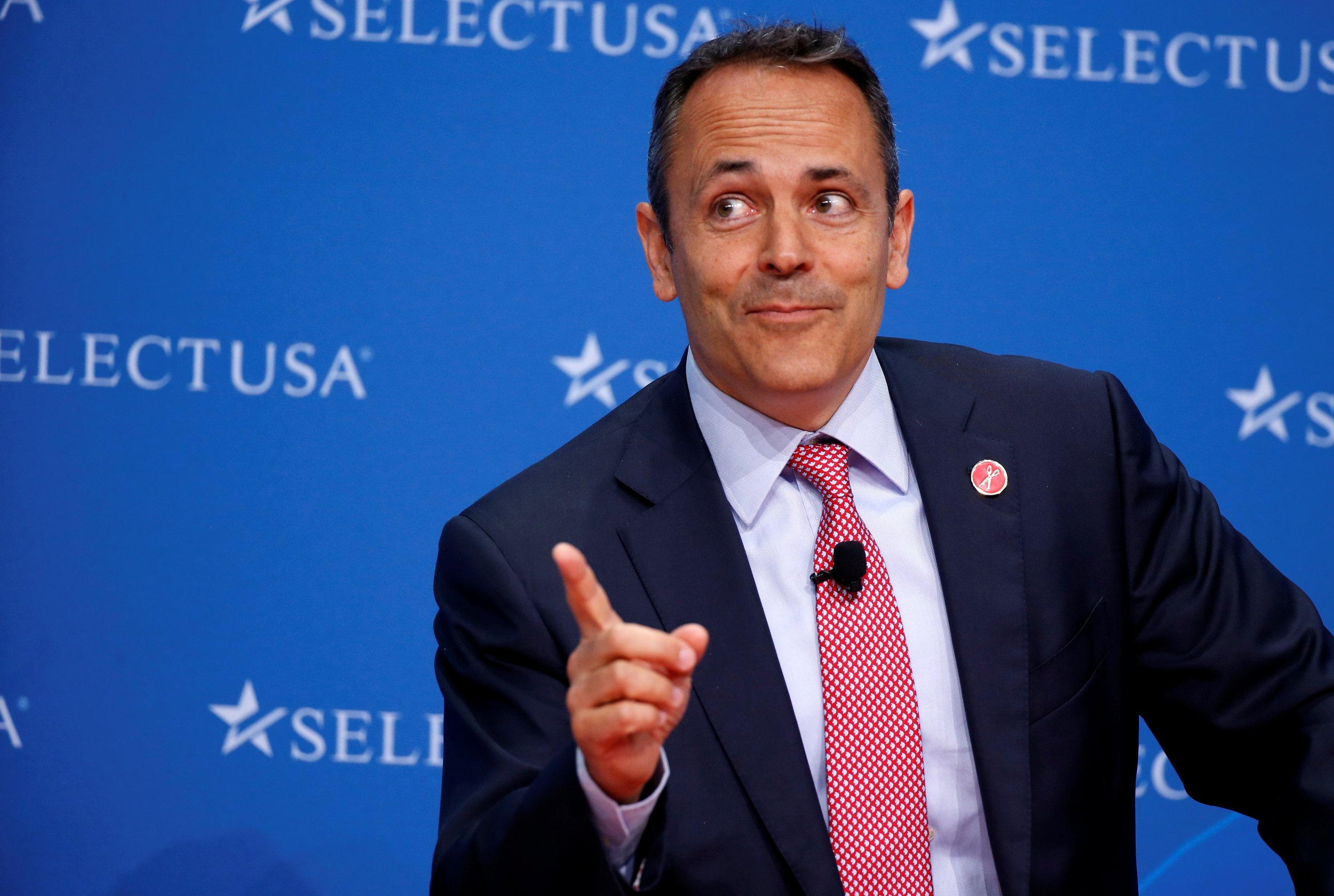 Kentucky's Republican Governor Matt Bevin plans to cut another 9,000 people from Medicaid in his state, signaling what lies ahead if Senate Republicans pass their plan to repeal and replace Obamacare in the coming weeks.
This week Bevin revised a plan he came up with last year, seeking a waiver from the federal government, to allow Kentucky to roll back Medicaid expansion under the Affordable Care Act, popularly known as Obamacare.
The new plan would see 95,000 fewer people on Medicaid in the state at the end of Bevin's five-year plan. His original plan was for 86,000 to lose Medicaid coverage. The proposal is calculated to save the state a total of $358 million.
The federal Medicaid program provides health insurance coverage for elderly and low-income Americans and covers roughly 1.4 million Kentuckians. Federal money is given to each state based on their needs. Obamacare legally mandated the expansion of the number of people who would be covered under state plans.
In Congress, Senate Republicans are working to pass a health care bill that would grant waivers to all states over whether they keep the Obamacare Medicaid expansion. Under the bill, states would also be able to decide whether health insurers in their jurisdiction could discriminate against people with pre-existing conditions in the cost of their health coverage.
Republican Governors Scott Walker of Wisconsin and Dennis Daugaard of South Dakota are both considering asking for waivers to roll back Obamacare provisions once the Senate Republican health care bill is passed. Both are particularly interested in curtailing the rules against insurance companies discriminating against people with pre-existing conditions.
Read more: Bernie Sanders's next move is to host rallies in red states to rail against the GOP's health care plan
The Senate health care bill, however, is deeply unpopular among Americans. A recent NPR and PBS NewsHour Marist poll shows just 17 percent of Americans approve of the Senate's health care plan.
An audit of the bill by the Congressional Budget Office said it will strip about $770 billion from American Medicaid over the next 10 years and leave 22 million Americans without insurance.
During Congress' Independence Day recess Republican Senators have faced a backlash against the bill from their constituents, with some citizens even protesting on the July 4 holiday.
Rather than participate in local festivities, some Republican Senators decided to lay low during the holiday to avoid being confronted about the bill.
Although Virginia's Republican senator, Shelley Moore Capito said reforms to Medicaid are necessary, she is keen to maintain the Obamacare Medicaid expansion to help her constituents.
The rebuke to Obamacare by Republican governors, however, continues. As Ohio's Republican lieutenant governor Mary Taylor entered the race for governor this week, she said she would confront the mistakes of Republican Governor John Kasich, a staunch supporter of the Medicaid expansion. Taylor noted on Friday that she led the state's fight against the federal health care law.
In Kentucky, Doug Hogan, Bevin's spokesman for the state's Cabinet for Health and Family Services, told The Courier-Journal that the governor's plan will not cut anyone from Medicaid.
Rather, Hogan said, people will opt out of Medicaid coverage if they refuse to meet requirements under the new plan that they volunteer or work a minimum of 20 hours a week or transition to employer health plans.
But, Dustin Pugel, a research associate with the Kentucky Center on Economic Policy, was not convinced.
Kentucky's new plan "just takes a bad waiver and makes it worse," he said.