Republican Men Are More Likely Then Democrats To Admit To Sexually Harassing Women, Survey Says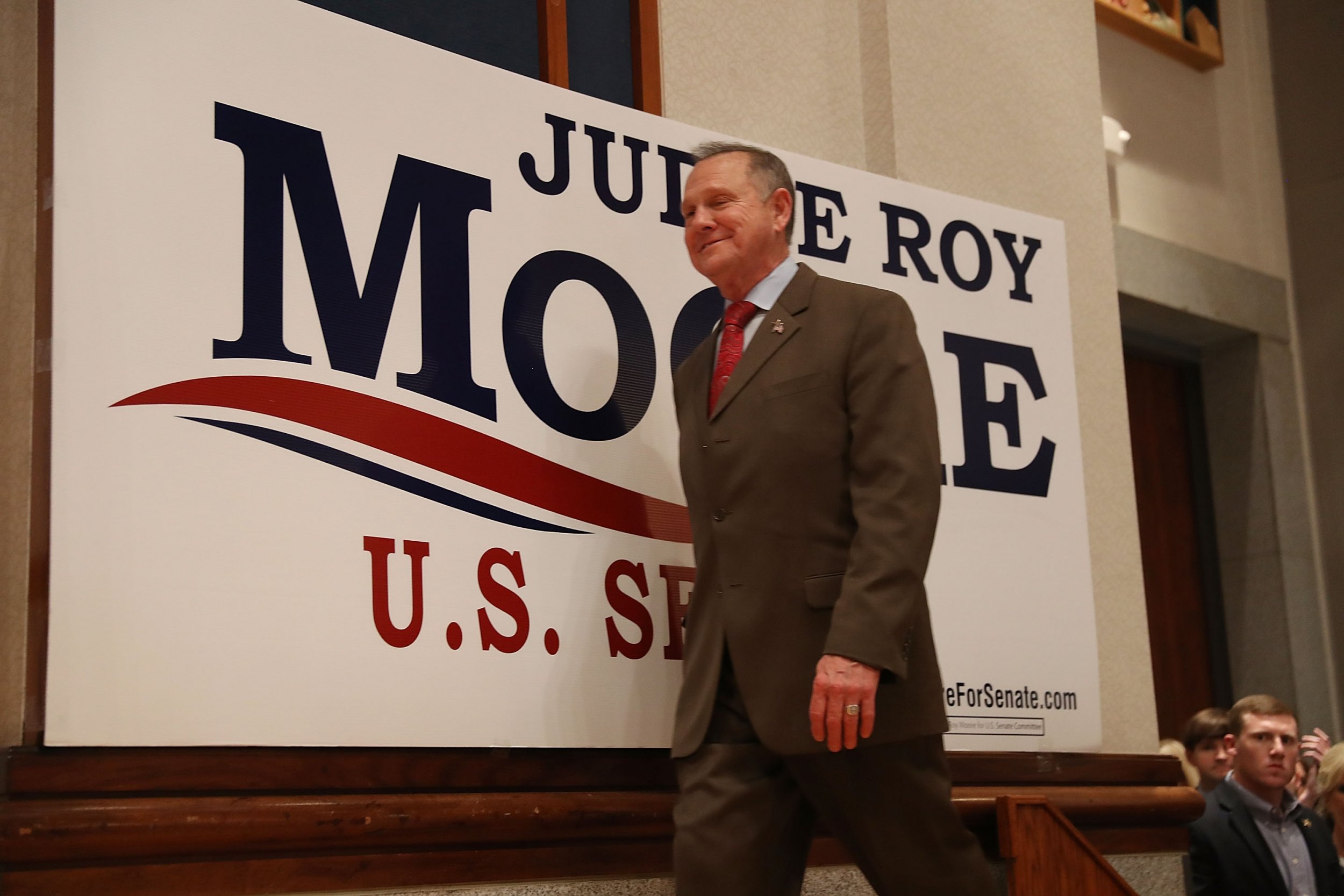 Sexual harassment and misconduct in the workplace is a major problem in America—but Republican men are far more likely than Democrats to admit they're a part of it.
A new survey of 615 men revealed that 36 percent of Republicans versus only 22 percent of Democrats admitted to committing some "harassing behaviors," which include telling "sexual stories or jokes some might consider offensive" on one end of the scale and inappropriate touching to sexual coercion on the other.
Similarly, 37 percent of men who strongly approved of President Donald Trump's performance in office admitted to engaging in one of the harassing behaviors, while only a quarter of the men who disapproved of Trump's performance said they had committed a form of harassment, according to the New York Times and Morning Consult poll.
It's unclear if Democratic men simply can't admit that they commit the workplace harassment or if they actually commit it less frequently than their Republican counterparts; the data do not account for actual instances, but merely each man's admission of what he had done in the past.
And the findings conflict with recent history on Capitol Hill.
Democrats condemned Senator Al Franken (D-Minn.) and Representative John Conyers (D-Mich.) after both were accused of sexual misconduct in November, and both resigned. But Republicans such as President Donald Trump and Alabama Senate hopeful Roy Moore deny the harassment they have been accused of committing in years past.
It can be difficult to turn up anything definitive about the men who recognize their bad behavior, but experts say changing a culture that allows men to get away with sexual impropriety requires understanding the perpetrators and their enablers.
"Let's look at all the other parts that are at play here," Louise Fitzgerald, a longtime adviser to the Equal Employment Opportunity Commission, told the Times. "Let's look at the accused. Let's look at the work group. Let's look at the supervisor—what happens is all the responsibility is put on [the victim] to report it.
"Until we take the focus off the victim, we're not going to get any farther ahead than where we are now," she continued.