Republican Megadonor Who Compared Trump to Hitler Is Donating to Democrats for 2018 Midterms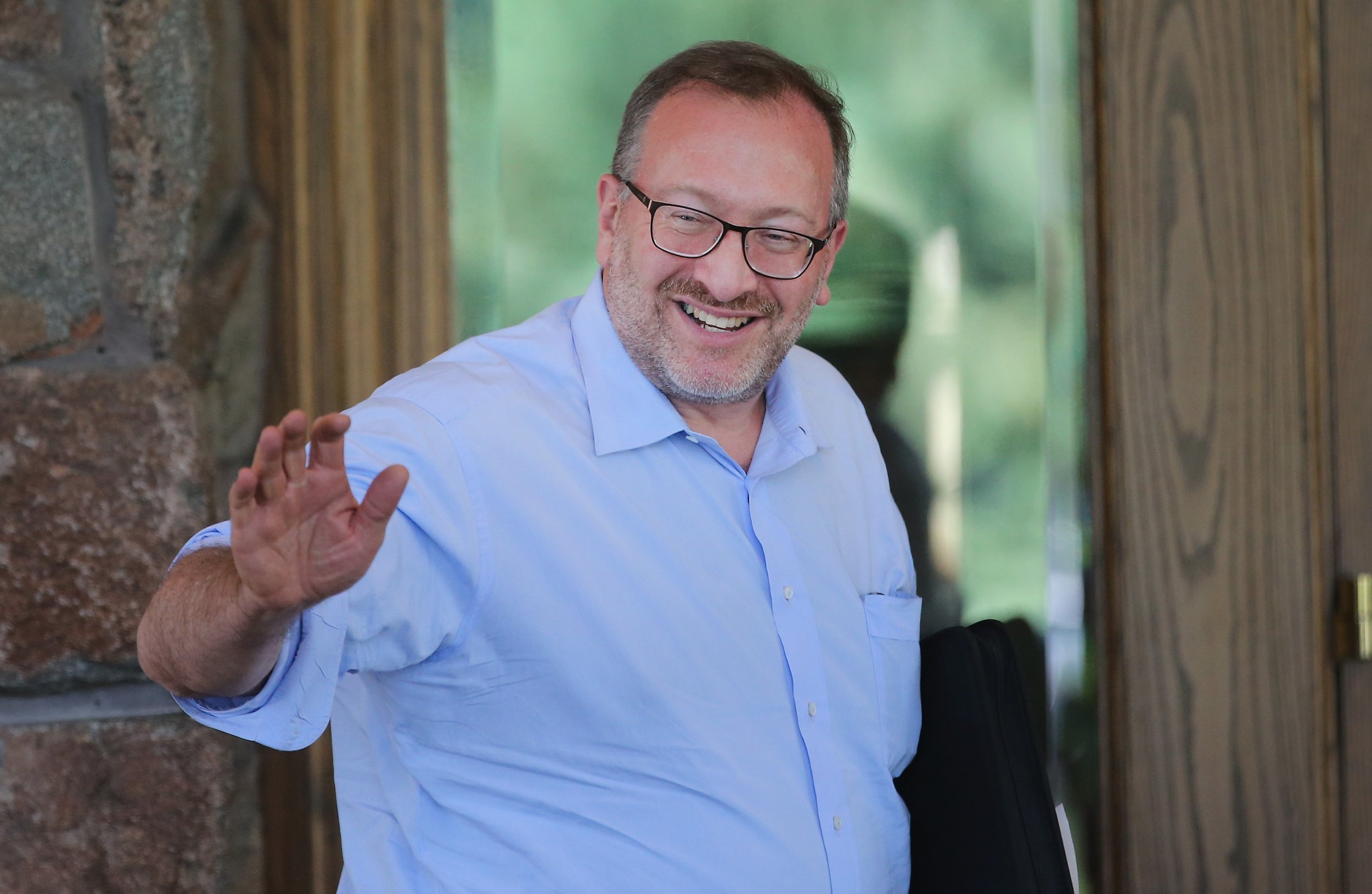 A billionaire former GOP super donor is throwing his weight behind Democrats this midterm election cycle in hopes of squashing what he calls President Donald Trump's "erratic" behavior.
Seth Klarman, a hedge fund manager and founder of the Baupost Group, donated nearly $3 million to Republican politicians and causes in the 2016 cycle and $7 million to Republicans during the presidency of Barack Obama. But since Trump took office, Klarman has reversed course and put his monetary support behind Democrats, donating at least $250,000 to 80 left-of-center candidates thus far according to a new report by Forward.
Klarman publicly criticized the Republican tax plan in April and vowed to donate his share of the cuts, something he said "I neither need nor want," to Democratic candidates. Last year, at a private philanthropic conference Klarman, who is Jewish, compared Trump to Nazi leader Adolf Hitler.
"The president is a threat to democracy," said Klarman. "People don't focus on this, but Nazi Germany had a constitution before Hitler came to power and at the end of the war they had the exact same constitution. It lasted all the way through, but democracy didn't."
Klarman's donations could signal a decline in Republican mega-donors this election cycle. Hedge fund manager and billionaire Paul Singer has donated only $330,000 to Republican causes this year, down from $26 million in 2016. Former Philadelphia Eagles owner Norman Braman will also cut his spending this cycle. He gave $7.5 million to the GOP in 2016 but has so far abstained from any national donations this time around.
Still, the Koch brothers have pledged to donate $400 million to Republican causes this cycle, up 60 percent from 2016. "This network is going to have the largest investment we've ever had in a midterm election in 2018," Tim Phillips, president of Americans for Prosperity, a Koch-backed group, said in January. "So, we're all in."
The Democratic Congressional and Senatorial Campaign Committees have both outraised their Republican counterparts this year, and billionaire former New York Mayor Michael Bloomberg has pledged to donate $80 million to elect Democrats in 2018. "Republicans in Congress have had almost two years to prove they could govern responsibly. They failed," he said last month.
Democrats need to pick up 23 seats in the House and 2 in Senate to gain an effective majority this November. A recent poll put Democrats at a 10-point lead for generic House seats, and a recent NBC News analysis showed that Democrats have outraised their Republican competitors in 36 of the 40 most commampetitive House races.