Republican Military Deserters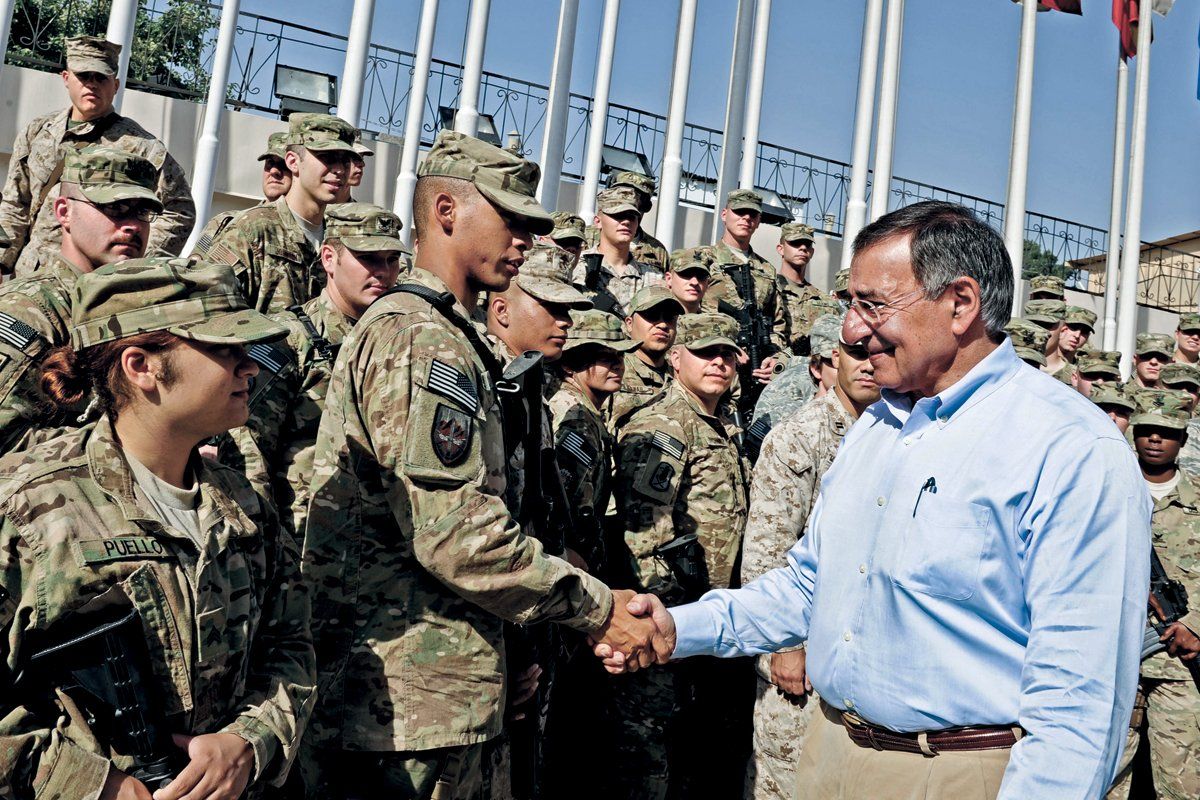 The scene at the Rayburn House Office Building felt like a coach's halftime speech to a football team losing by four touchdowns.
"How many people like Ronald Reagan?" Sen. Lindsey Graham (R-S.C.) asked the crowd. A bunch of Republican Hill aides dutifully raised their hands.
"And how many people like peace through strength?" More hands raised. Then Graham, an Air Force reservist colonel, asked, "What the hell happened to that party?"
Graham's exasperated comment last week reflects an unexpected divide developing inside the Republican Party, which for a quarter century has been a coalition of hawks, tax cutters, and social conservatives united under a Reagan banner.
The willingness of many in the Tea Party to take the budget knife to defense to stave off tax increases has pitted the vibrant new wing against the GOP's longtime military hawks. Democrats are eager to exploit the growing divide this fall as a congressional supercommittee tries to find at least another $1.5 trillion in federal spending cuts over the next 10 years.
"I think there is a split on the Republican side about what their priorities are," concedes Rep. Chris Van Hollen (D-Md.), a member of the special panel.
The Budget Control Act of 2011, the legislation that created the supercommittee to avert what would be the first-ever default on America's debts, has already cut $350 billion in defense spending over the next decade.
If the supercommittee cannot reach a deal by Nov. 23 and Congress can't pass one by Dec. 23, a trigger in the law would cut $600 billion more in defense spending, a doomsday scenario for the hawks that is now forcing some Republicans to privately reconsider their opposition to tax increases.
"The Democrats were artful enough to put the squeeze on Republicans by in effect making them choose between raising taxes and cutting defense expenditures," says former United Nations ambassador John Bolton, who has served in senior national-security jobs in Republican administrations since Reagan.
Graham, who advocated for and eventually won more U.S. troops in Iraq a few years ago, views the GOP's current willingness to accept deeper military cuts as "a philosophical shift of the Reagan party that we need to push back against."
The hawks have an ally inside the administration. Defense Secretary Leon Panetta made personal visits and calls to lawmakers last week, warning that the automatic cuts would have devastating effects, ranging from a smaller Army to a potential 1 percent increase in the nation's unemployment rate.
House Armed Services Committee chairman Howard "Buck" McKeon (R-Calif.) prefers preserving military spending to lower taxes. "If it came that I had only two choices—one was a tax increase and one was a cut in defense over and above where we already are—I would go to strengthen defense," McKeon told Newsweek last week at a think-tank forum.
Those remarks were quickly renounced by Grover Norquist, the president of Americans for Tax Reform, an influential figure among fiscal hawks whose famous no-new-taxes pledge is signed by many GOP candidates.
Norquist has some allies, like many of the Tea Party freshmen and House Majority Leader Eric Cantor (R-Va.). "I have always said that everything in the federal ledger should be on the table," says Cantor, who is open to defense cuts but doesn't like the trigger provision. "There is no way you can defend every dollar and cent being spent at the Pentagon, just like you can't defend it somewhere else."
For some old hands, the tensions are reminiscent of 1986, when the Reagan administration wrestled with tax increases and defense cuts. Reagan reluctantly went along with a plan to cut the defense budget by 10 percent over four years. The plan was so controversial that Caspar Weinberger quit as defense secretary in part because he opposed the cuts.
Former defense secretary Donald Rumsfeld expects both sides to make concessions. "Our side agreed to defense cuts, their side agreed not to raise taxes. My sense is that neither one will stand," Rumsfeld told Newsweek.