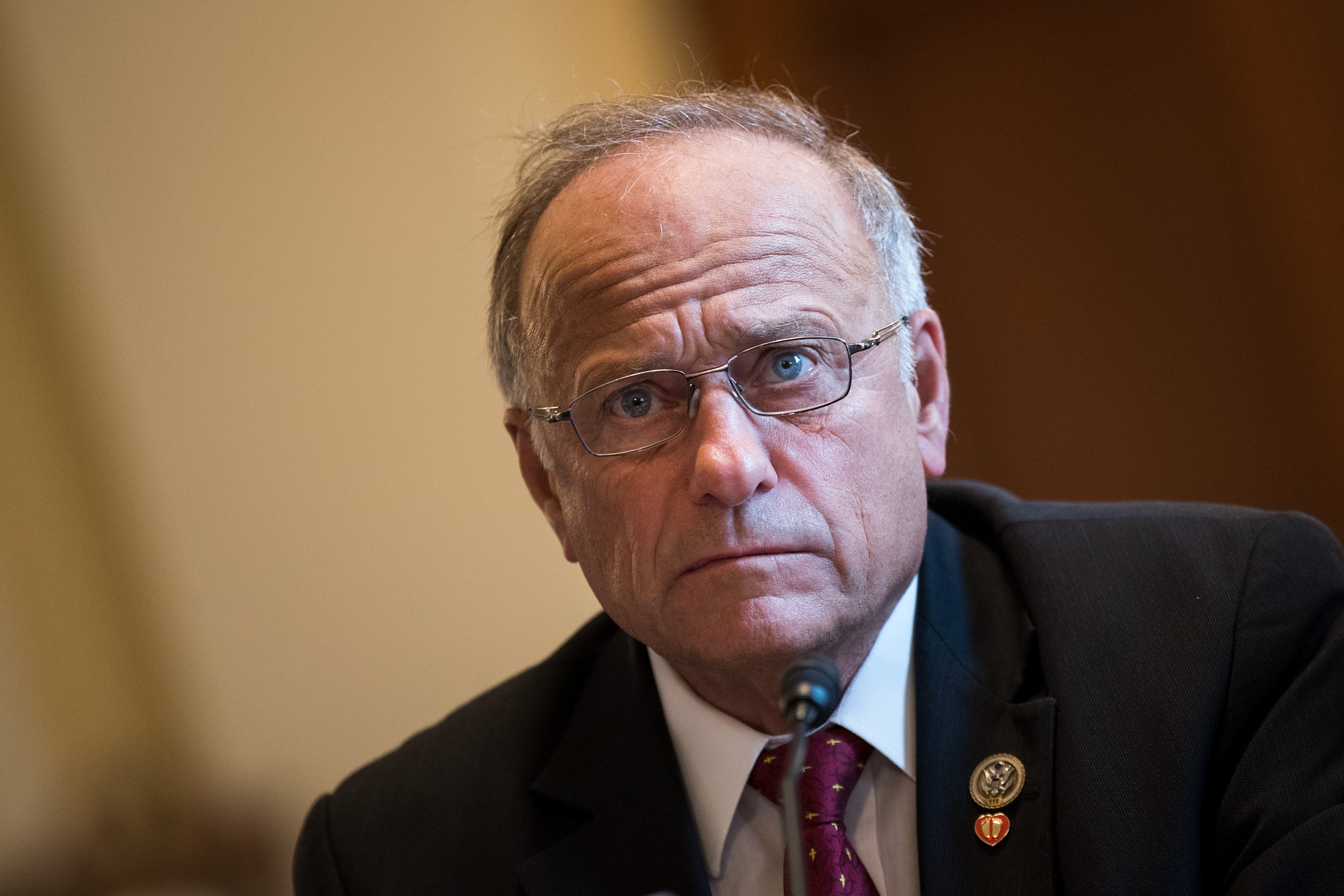 A Republican congressman said Friday he doesn't want Somali Muslim immigrants working in meat-packing plants in his district, claiming they are pushing pork products onto people they view as "infidels."
U.S. Representative Steve King of Iowa's 4th district made the seemingly bizarre remarks during an interview with Breitbart News released Friday.
King claimed he had previously spoken to fellow Representative Keith Ellison (D-Minnesota), who King labeled the "lead Muslim in Congress" about his perceived view. He said Ellison told him the Somalis would need the help of an imam, or Muslim leader in worship, in order to work at the plant. Politico first reported King's comments during the interview.
"The rationale is that if infidels are eating this pork, [the Muslims] are not eating it," King said. "So as long as they're preparing this pork for infidels, it helps send them to hell and it must make Allah happy."
King added: "I don't want people doing my pork that won't eat it, let alone hope I go to hell for eating pork chops."
The eight-term congressman has previously made highly disparaging marks against immigrants and minorities and is known to be staunchly anti-immigration.
King said meat-packing plant owners in his district had told him they wanted to hire Somalis to work in their plants. King said he replied: "And I say, 'Well, Somali Muslims, will they cut pork? They looked at each other and said, 'We don't know.'"
King was at the center of controversy earlier this week when he retweeted and quoted a message sent by a known Nazi sympathizer who claimed Europe was waking up to "mass immigration."
King's terse and often offensive language toward immigrants dates back years. In 2012, King compared immigrants to dogs during a town hall meeting with his constituents.
"You want a good bird dog? You want one that's going to be aggressive?" King asked the crowd. "Pick the one that's the friskiest…not the one that's over there sleeping in the corner."
He also said the U.S. should try to get the "pick of the litter" when it comes to immigrants.
King's latest comments come as the country deals with the separation of immigrants families at the southern border. Over the six weeks since the Trump administration changed how illegal entries were prosecuted, more than 2,300 children were taken from their parents.
Homeland Security officials stated Friday that roughly 500 of those children had been returned to their parents since last month, according to NBC News and the Associated Press.