Republican National Committee To Resume Support for Roy Moore Despite Sexual Allegations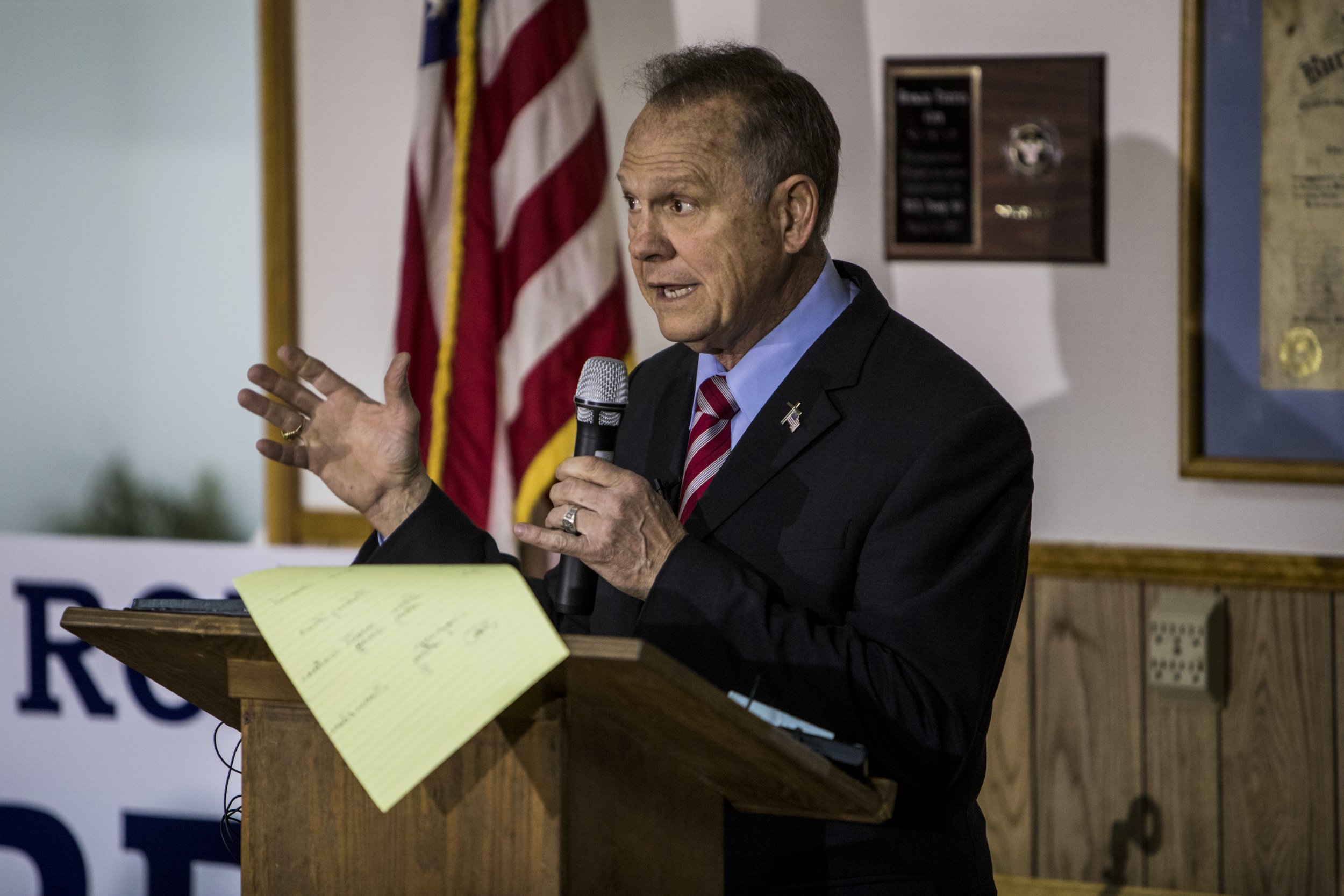 President Donald Trump's support for Alabama Senate candidate Roy Moore emboldened the Republican National Committee to restore its endorsement for the controversial hopeful.
The committee is resuming its support after cutting ties over alleged sexual misconduct accusations surrounding Moore, Breitbart first reported today. "We can confirm our involvement in the Alabama Senate race," a committee official told The Hill. The publication also cited a second source that confirmed the veracity of Breitbart's story.
The decision comes after Trump tweeted his support for Moore earlier today. "Democrats refusal to give even one vote for massive Tax Cuts is why we need Republican Roy Moore to win in Alabama," he wrote. "We need his vote on stopping crime, illegal immigration, Border Wall, Military, Pro-Life, V.A. Judges 2nd Amendment and more." In the same tweet, Trump also called Democrat candidate Doug Jones "a Pelosi/Schumer puppet."
Trump's endorsement via Twitter was followed by a phone call from Air Force One today. According to CNN citing a release from the Moore campaign, Trump called the candidate a "fighter" and ended the conversation by saying "Go get'em, Roy!"
Another official told CNN that the committee "will transfer money to the Alabama Republican Party."
The committee backpedaled on its original position. In early November, the RNC and the National Republican Senatorial Committee withdrew their support after a series of sexual allegations pointed out that Moore harassed teenage girls when he was in his 30s, according to the Associated Press. Moore is 70 years old.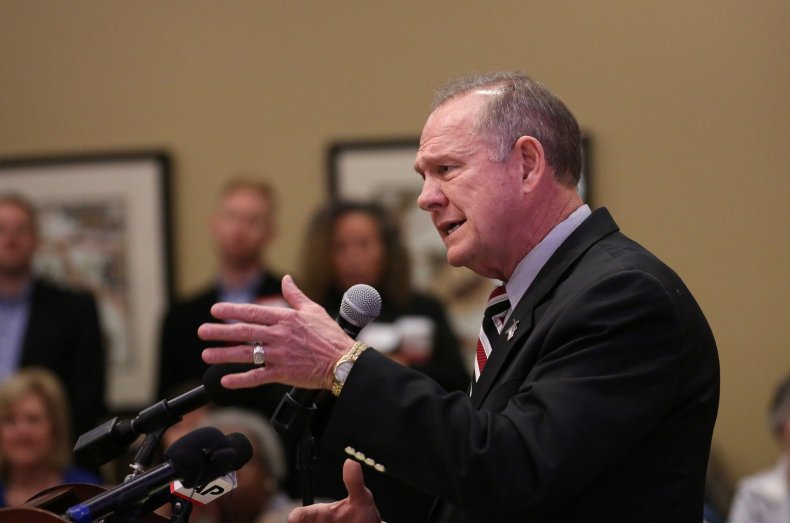 Other Republican leaders such as Republican Senate Majority Leader Mitch McConnell had called Moore to step down from the race, AP reported. He warned that Moore would face a Senate Ethics Committee investigation if he clinched the election on December 12, The Hill reported.
Former presidential candidate Mitt Romney also lashed out at Moore in a tweet published today, saying that "Roy Moore in the U.S. Senate would be a stain on the GOP and on the nation."
However, GOP Senator Orrin Hatch of Utah defended Trump's decision to endorse Moore. "I don't think he had a choice but to do that," Hatch told reporters on Monday, adding that allegations against Moore were from "decades ago."
Both the committee and Trump back Moore a week prior to the Alabama Senate elections on December 12. Polls have shown a tight race between Moore and Jones, with the latter having a slight advantage over the embattled GOP candidate. According to a Washington Post­-Schar School poll released Saturday, 50 percent of voters said they would support Jones while 47 percent of surveyed participants said they would pick Moore.
One in four voters said that the candidates' "moral conduct" will be a key factor in how they vote, the Post reported.