Republican Orrin Hatch In Children's Healthcare Debate: Some People Won't Lift A Finger To Help Themselves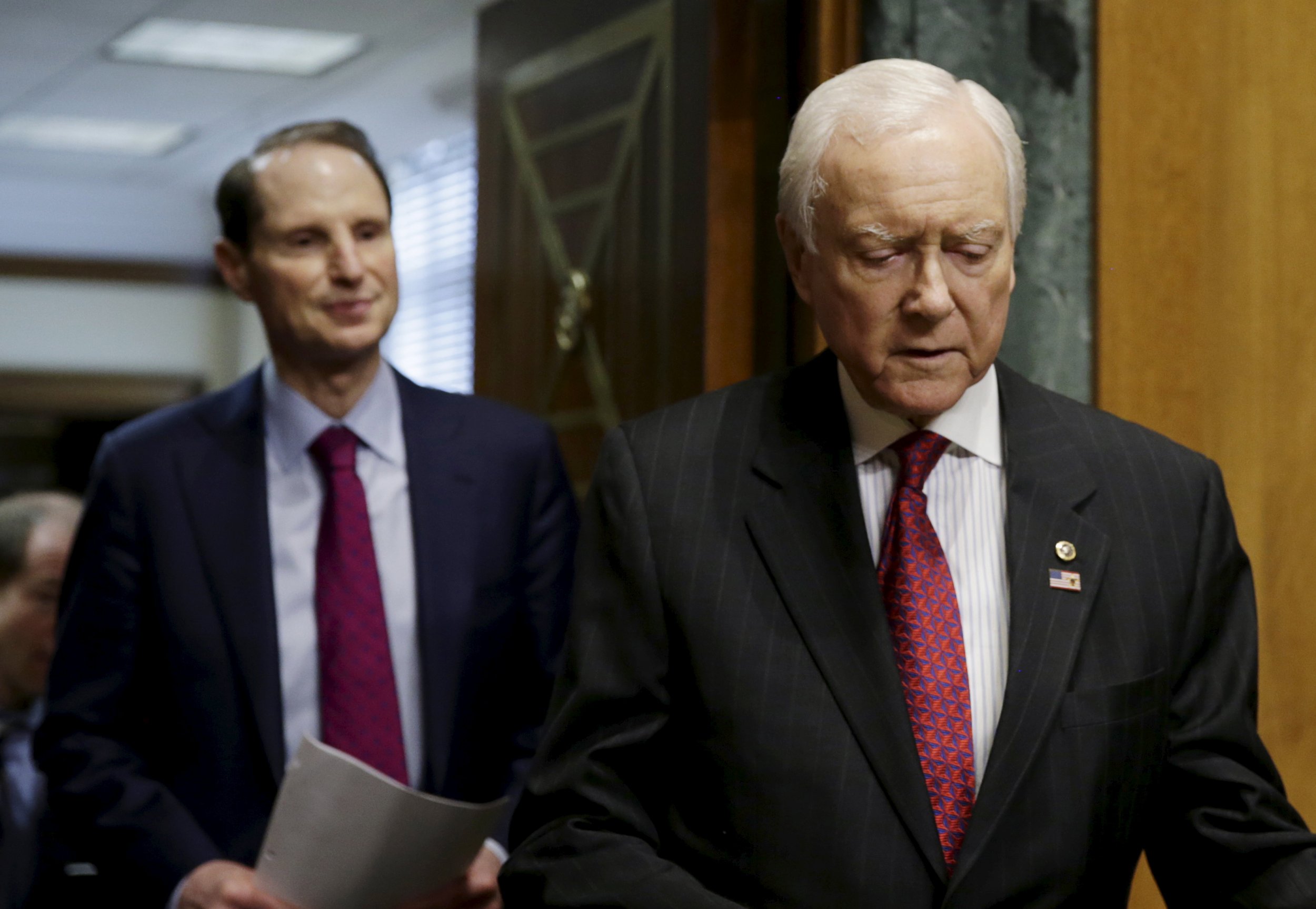 A Republican senator's comments on children's health care have been shared thousands of times after he suggested he had a hard time helping people who "won't lift a finger" to help themselves.
During the tax debate on Thursday evening, Senator Orrin Hatch, from Utah, commented on the Children's Health Insurance Program (CHIP), saying that it would be funded but that the lack of funds available was problematic for CHIP.
"Nobody believes more in the CHIP program than I, I invented it – I was the one who wrote it," Hatch said on Thursday.
"[L]et me tell you something: we're going to do CHIP. There's no question about it in my mind. It's got to be done the right way. But we, the reason CHIP's having trouble is because we don't have money anymore," Hatch continued.
"I believe in helping those who cannot help themselves, but would if they could. I have a rough time wanting to spend billions and billions and trillions of dollars to help people who won't help themselves – won't lift a finger – and expect the federal government to do everything," he said, in comments that were shared by Morning Joe host Joe Scarborough over the weekend.
He added a liberal philosophy had created millions of people who "believe everything they are or ever hope to be depends on the federal government rather than the opportunity this great country grants them. I've got to say – I think it's pretty hard to argue against these comments."
He added that "more and more" federal programs had been created to help people – some of which were "lousy" and some, like CHIP, which were good and would be retained.
His comments were shared on Twitter by Scarborough, and shared and re-tweeted thousands of times despite Scarborough being accused by some Hatch supporters of sharing Senator Hatch's comments out of context.
Hatch has also hit out at suggestions the Republican tax bill was intended to help the rich rather than the poor, commenting: "I came from the poor people" and adding he had spent much of his career attempting to help people who needed it.