Republican Party Sees Favorability Surge to Highest Rating in Seven Years
With the November midterm elections just weeks away, Republicans may get a boost from a new poll that puts GOP favorability at a seven-year high.
The new poll, from Gallup, places GOP favorability at 45 percent, representing a nine-point gain from September of last year, when favorability was at 36 percent.
The new number also represents the highest the party has seen since it registered 47 percent in January 2011, shortly after it took control of the House in the 2010 midterm elections.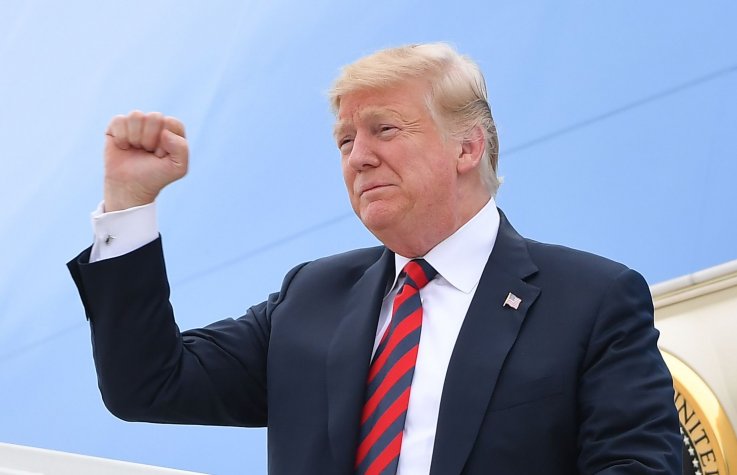 Despite the "blue wave" anticipated by many to sweep over the U.S. in November, the Democratic Party's favorability fell just behind the GOP, at 44 percent.
In Gallup's report, analyst Jim Norman wrote that "no matter how much or how little party favorability affects elections, the fact that Republicans are more likely to view their party favorably than a year ago can be considered a positive indicator for the party, particularly if a more positive image boosts Republican turnout."
Norman asserted that the boost in the Republican Party's favor has likely come from Republicans themselves who now view their party more favorably than they did in previous years. He also attributed some of the rise in favorability to right-leaning independents.
"At the time of last September's poll, congressional Republicans were in the final throes of an unsuccessful attempt to repeal the Affordable Care Act, also known as 'Obamacare,' and were losing a highly publicized battle with Democrats over a debt ceiling bill," Norman wrote.
"Since then, Republicans have passed a tax cut bill that was supported by a vast majority of Republicans, and the economy has continued to make gains under the Republican administration of Donald Trump," he said.
According to Gallup's research, there has only been one other time in the last decade that the Republican Party has had a significantly higher score than the Democratic Party.
That was in November 2014, after Republicans gained control of the Senate and expanded their majority in the House, with favorability ratings for the GOP at 42 percent and ratings for the Democrats at 36 percent.
Gallup's poll was conducted between September 4 and 12 with a random sample of 1,035 adults interviewed on the telephone. The sample was in two groups, with one half being questioned about Republican favorability and the other half being questioned on Democrat favorability.
Republican Party Sees Favorability Surge to Highest Rating in Seven Years | U.S.