Illinois Republican Congressman Adam Kinzinger said Wednesday he believes more than 100 members of the GOP could step forward to challenge the Congressional certification of electoral votes.
President-elect Joe Biden is expected to be certified as the winner of the 2020 presidential election on January 6. Citing baseless claims of voter fraud, President Donald Trump has refused to concede the election to Biden and encouraged Republican lawmakers to challenge the results of the Electoral College. All 50 states have already certified their election results. On Wednesday's episode of The Bulwark Podcast, Kinzinger said a large number of Republicans could back Trump's attempt to retain the presidency by objecting to the electoral votes.
"I hope I'm wrong," Kinzinger said. "I'm guessing it could be upwards of 100."
Kinzinger said he believes that the attempt by Republicans to keep Trump in office "ain't gonna work," but intimated that Trump would point an accusatory finger at someone else if the Congressional challenge fails. "The problem is Donald Trump doesn't like losing and he'll never admit he lost so he'll always blame somebody else," Kinzinger said.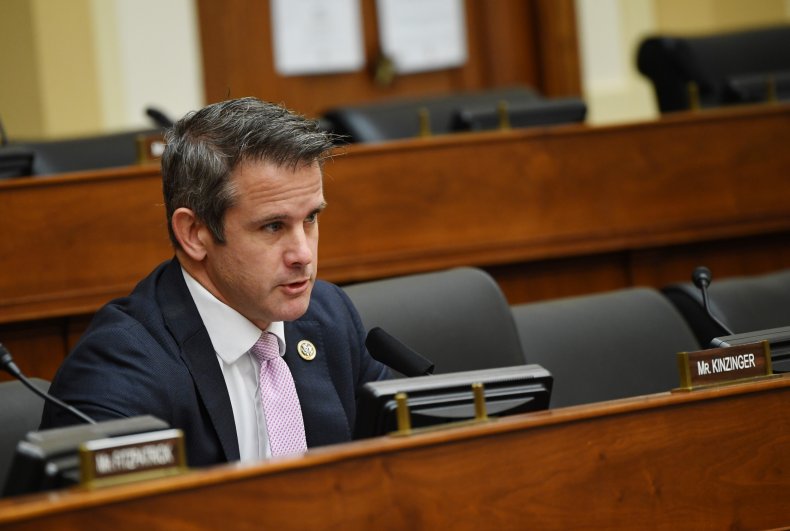 Alabama Republican Representative Mo Brooks, who stated in December that he would challenge the electoral votes in Congress, said Monday that others were prepared to join him. "We're going to sponsor and co-sponsor objections to the Electoral College vote returns of Michigan, Wisconsin, Pennsylvania, Georgia, Arizona, Nevada and maybe more depending on where we collectively want to go," Brooks said during an interview with Fox News.
Formally objecting to the Congressional count of electoral votes requires both a member of the House and the Senate to submit a challenge. On Wednesday, Missouri Republican Senator Josh Hawley said he would also object to the Electoral College tally.
"At the very least," Hawley said in a statement, "Congress should investigate allegations of voter fraud and adopt measures to secure the integrity of our elections. But Congress has so far failed to act."
Not all Republicans are in favor of the effort. Senate Majority Whip John Thune told reporters on Monday that any effort to force a debate over disputed electoral votes would "go down like a shot dog" in the Senate.
"I just don't think it makes a lot of sense to put everybody through this when you know what the ultimate outcome is going to be," Thune added. Newsweek reached out to Thune's office for further comment.
At a Wednesday briefing, Biden's incoming press secretary Jen Psaki said Congress would "certify the results of this election as they do every four years," Psaki said. "This is merely a formality. It certainly should be treated as such."