GOP Presidential Candidates Clash on Foreign Policy During Fox Business Debate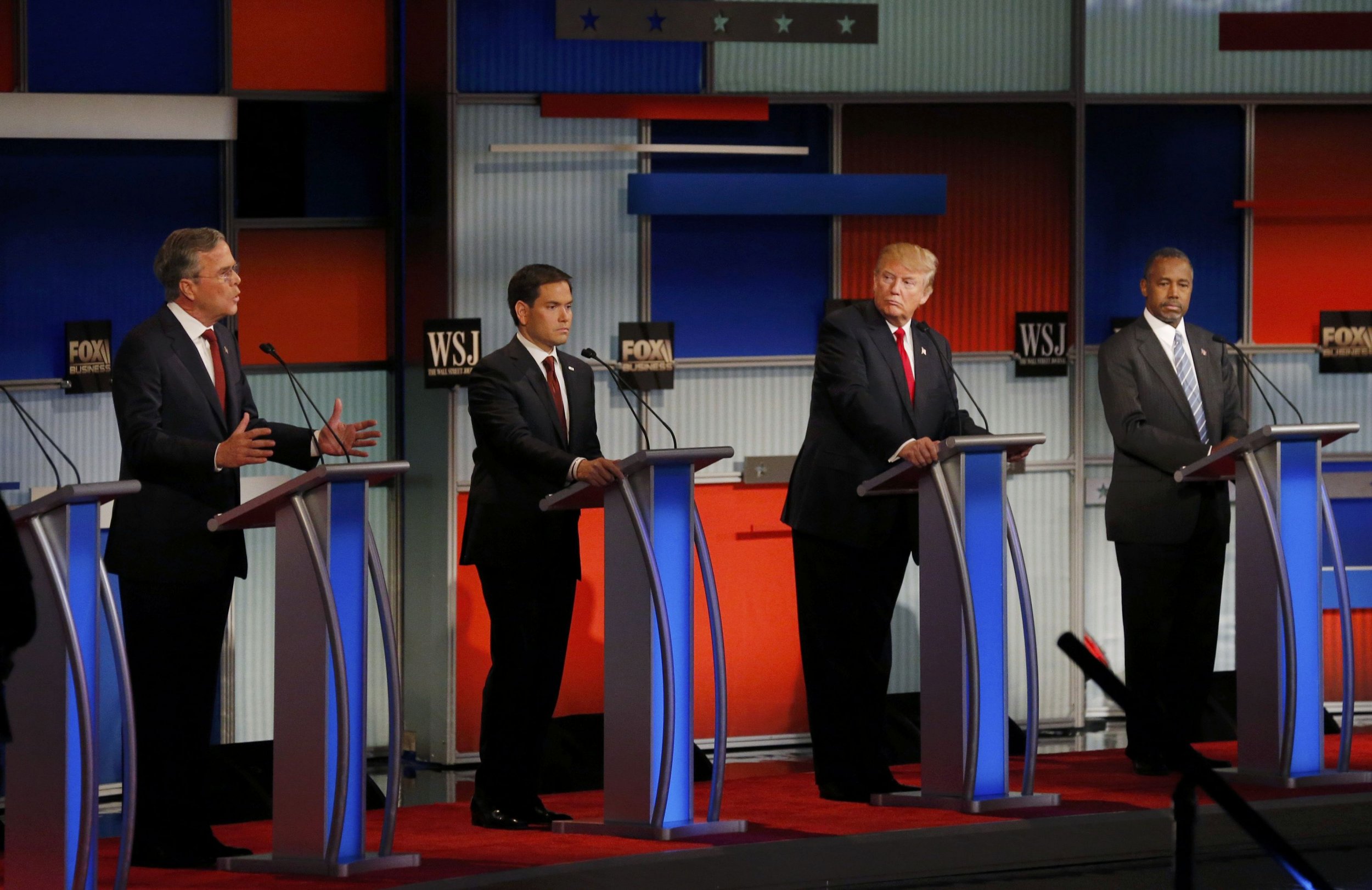 Though the Fox Business Network primetime debate on Tuesday primarily centered around the economy, the Republican presidential candidates briefly clashed on a handful of foreign policy issues as well, from trade with Asia to the war in Syria.
Donald Trump rallied against the Trans-Pacific Partnership, saying it would benefit China. But Senator Rand Paul pointed out that China is not part of the deal and scolded moderator Gerard Baker, the editor-in-chief of The Wall Street Journal, for not correcting the flamboyant businessman. Months ago, Trump failed to explain the difference between Hezbollah and Hamas and confused the Iranian Quds Force with the Kurds, drawing criticism from various pundits. In September, during a previous debate, Trump said he "will know more about the problems of this world by the time I sit" in the White House.
Trump also clashed with his fellow candidates on the war in Syria, saying he had no problem with Russia getting involved. "If Putin wants to go in and knock the hell out of ISIS, I'm all for it, 100 percent," he said. After Carly Fiorina advocated a no-fly zone over Syria, despite Russia's entry into the war, Rand Paul called the idea naive and potentially dangerous, before Fiorina cut him off. Trump then interrupted both of them and dinged the former Hewlett Packard CEO: "Why does she keep interrupting everybody?"
Other candidates seemed eager to chime in on Syria, bashing the Obama administration along the way. Former Florida Governor Jeb Bush aadvocated a no-fly zone and suggested creating safe areas in the Middle East for the four million refugees who have fled the country since civil war broke out in 2011. Dr. Ben Carson stressed that the U.S. should not contain ISIS, but destroy them. And in an effort to show off his foreign policy credentials, Florida Senator Marco Rubio slammed Paul as a "committed isolationist" and Putin as a "gangster." He also accused Russia of exploiting American weakness in the Middle East and pitted the struggle against ISIS as a battle of good versus evil. "Either they win," he said. "Or we win."