Second-Tier GOP Candidates Describe Hillary Clinton in Two Words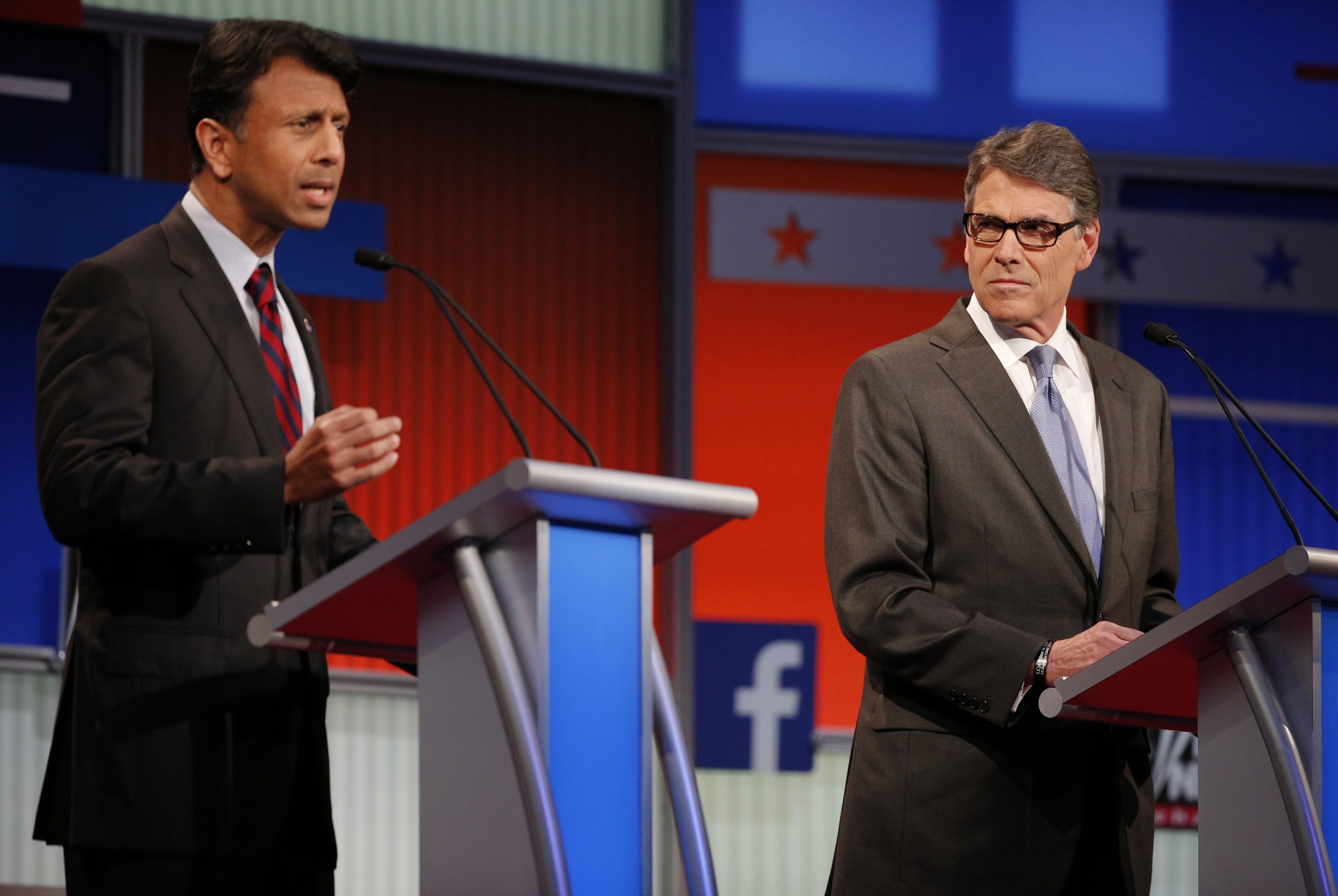 In an early-evening debate on Thursday, seven Republican presidential candidates who didn't make the cut for Fox News' main debate were asked to describe leading Democratic candidate Hillary Clinton in two words. Few managed.
Former New York Gov. George Pataki: "Divisive with no vision at all." (6 words)
Former Hewlett-Packard CEO Carly Fiorina: "Not trustworthy; no accomplishment." (4 words)
Former Pennsylvania Sen. Rick Santorum: "Secretive and untrustworthy." (2 words if you don't count the conjunction)
Texas Gov. Rick Perry: "Let's go with three. 'Good at email." (3 words, but also really 7)
Louisiana Gov. Bobby Jindal: "Socialist and government-dependent." (Ehhhh, we'll let it slide.)
Carolina Sen. Lindsey Graham: "Not the change we need at the time we need it." (a whopping 11 words)
Former Virginia Gov. Jim Gilmore: "Professional politician that can't be trusted." (6 words)
Let's hope they're better at cutting taxes than words.