Republican Refuses to Accept Polls Showing Trump Trailing Biden in Pennsylvania
GOP Representative Mike Kelly said the polls showing President Donald Trump trailing former Vice President Joe Biden in Pennsylvania are not reflective of the actual race in the his state.
"President Trump, in the district I'm from, he's very strong. In Pennsylvania, he's very strong," Kelly told reporters on a Tuesday conference call.
Kelly argued that pollsters are excluding first-time voters in their "likely voter" models. He used the 2016 polls to exemplify how polls fail to take into account supporters who are voting for the first time.
The polls in the last presidential election showed Trump falling behind Hillary Clinton in key battleground states, but the president went onto win unexpectedly in the "blue wall" states of Michigan, Wisconsin and Pennsylvania.
"I just think that when you look at the current polls, go back to 2016 and look at the polls then, and then look at 4 a.m. on the morning of that election and ask yourself how the hell that happened. It's because there were a lot of people who came out to vote for the first time because they believed in the message and they believed in the man," Kelly said. "And I'll say right now, they're going to believe in the performance, it's been rock solid."
Newsweek reached out to Kelly for comment but did not hear back before publication.
According to the RealClearPolitics average, Biden has a 6.5 point lead over Trump in Pennsylvania, while FiveThirtyEight shows the presumptive Democratic nominee with a 7.3 percent lead in the battleground state.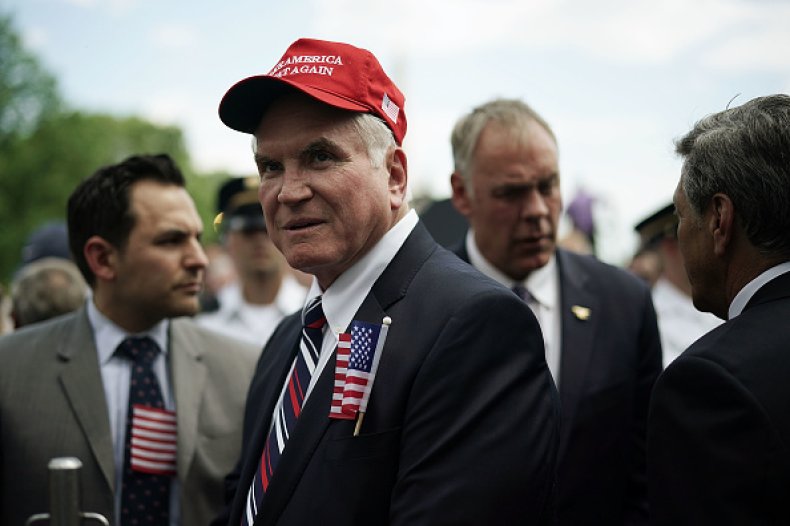 National polls in recent weeks have shown the president's approval rating declining, as more Americans disagree with his response to the new coronavirus pandemic and George Floyd protests.
Biden has opened up leads of six or more points in a number of swing states, including Florida, Michigan, Pennsylvania and Wisconsin—states that voted for Barack Obama in both 2008 and 2012 but flipped red in 2016.
Republicans in various states have argued that polls do not accurately represent the race on the ground.
Mercedes Schlapp, a Trump campaign adviser, told Fox News on Monday that "the partisan split is just way off." Schlapp said internal polls showed the president's ratings in Texas are "very strong" despite negative public polling numbers indicating otherwise.
Political officials have also pointed to 2016 when discussing the predictiveness of polls, arguing that many are biased and unreflective of the views of real voters.
"If you had talked to people the week before the [2016] election, they would have said this guy is so far behind Hillary Clinton he can't win," Kelly said.