Republican Senator John Kennedy Suggests Someone Could Be 'Killed' if Unredacted Mueller Report Is Released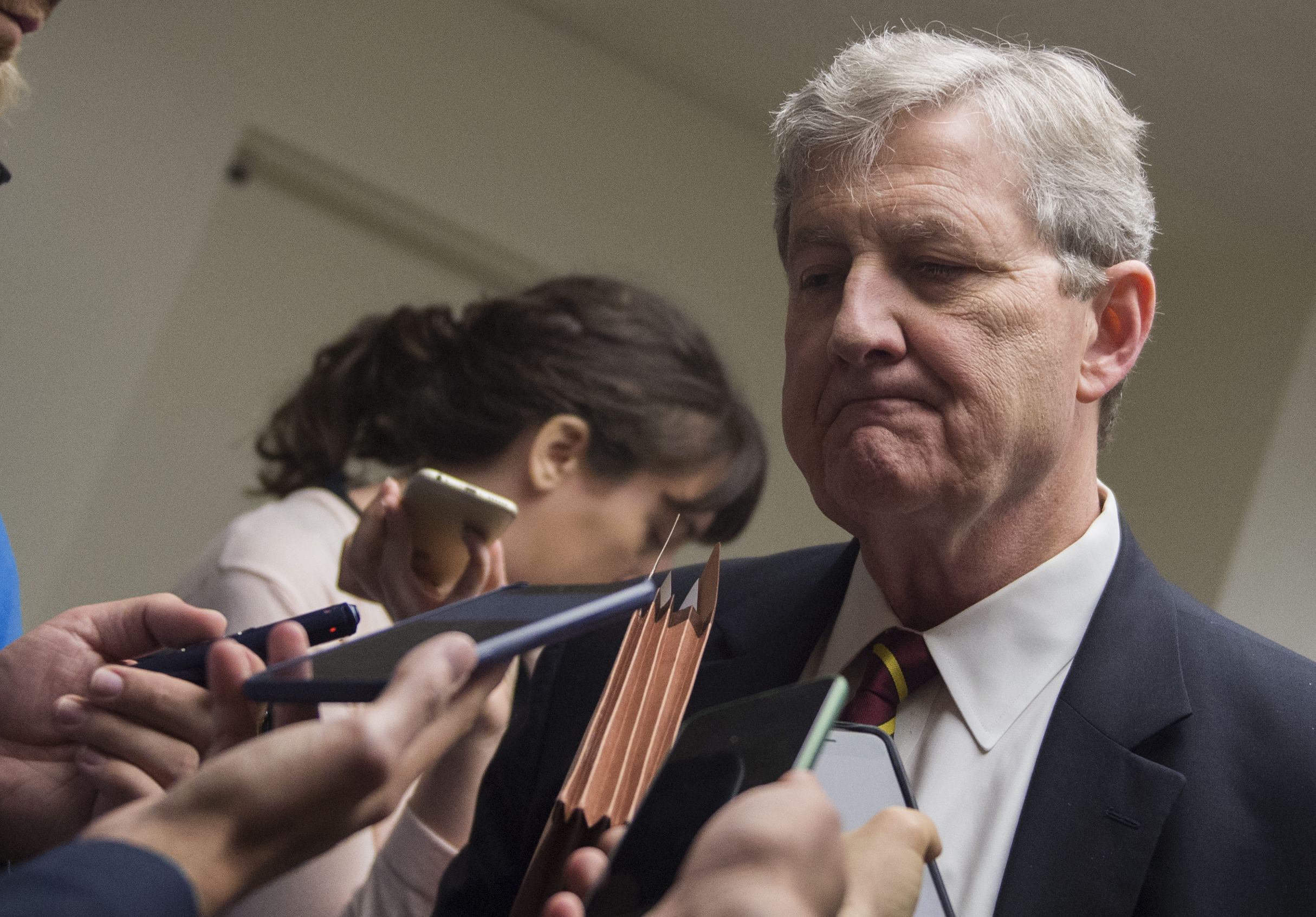 Republican Senator John Kennedy suggested that someone could be "killed" if the unredacted version of the Special Counsel Robert Mueller's Russia investigation is released to the public.
"I don't want to get anybody killed by violating national security concerns," Kennedy, of Louisiana, told CNN's Manu Raju Friday morning. The senator said he believes Attorney General William Barr will release as much of the report as he can while keeping in mind issues of national security.
"Having said all of that, I think Bill Barr is a straight shooter and, even if you don't agree with that assessment, he's certainly not a moron," Kennedy said. "I mean, he is going to release as much of the report as he possibly can."
Barr has been under heavy scrutiny since the March 24 release of his four-page summary of Mueller's final report on the nearly two-year probe into Russian election interference and possible obstruction of justice by the Trump White House.
The attorney general laid out some of the key findings of the special counsel's investigation, including the fact that Mueller did not find sufficient evidence that Trump or members of his campaign conspired with Russia during the 2016 election.
Barr also noted that Mueller's team made no conclusions about whether Trump had illegally obstructed justice throughout the investigation, but he and Deputy Attorney General Rod Rosenstein subsequently determined there was insufficient evidence to prove the president committed a criminal offense.
Trump and his supporters immediately took a victory lap after Barr provided his summary to Congress, claiming that the report was a complete and "total exoneration" of the president and his campaign.
Now, Democratic lawmakers are fighting for the full Mueller report to be released. Earlier this week, the House Judiciary Committee authorized a subpoena for the entire report just in case Barr does not make the entire document available.
"Show us the Mueller report, show us the tax returns, and we are not walking away just because you say no the first time around," House Speaker Nancy Pelosi warned the president on Thursday.
Barr has said he intends to release the report at the end of the month, though significant portions of classified information will need to be redacted. On Thursday, the Justice Department defended its initial summary of the Mueller probe. A spokeswoman for the department said "every page" of Mueller's nearly 400-page report provided to Barr was flagged as potentially containing sensitive information.
Senator Kennedy accused his Democratic colleagues of "doing everything they can to create a controversy" over the report.