Republican Representative Tries to Deny That Tariffs Raise Prices During MSNBC Interview
Republican Representative Sean Duffy argued on Monday morning that tariffs do not increase prices for Americans and are not a tax, despite the Tax Foundation recently estimating that the proposed tariffs would represent the biggest tax hike in 30 years.
Appearing for an interview on MSNBC's Morning Joe, Duffy argued that tariffs "haven't yet" represented a tax on American consumers. Journalist Willie Geist pressed the congressman from Wisconsin, asking: "So you don't believe a tariff forces companies to raise prices and pass that on to consumers?"
"You know what I think it does, it's going to create a realignment of the supply chain away from China to other parts of the world," he said.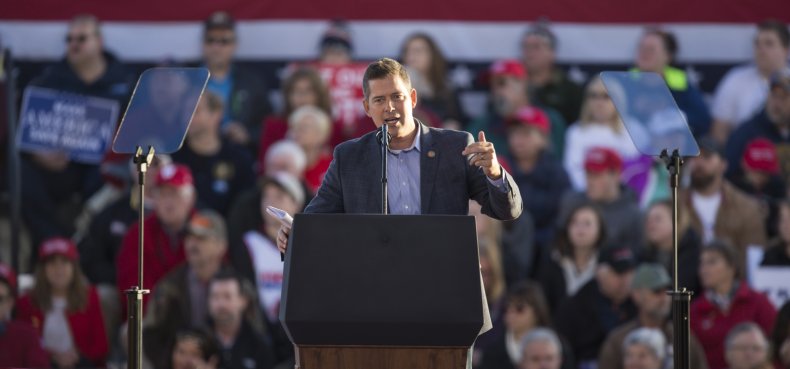 "So tariffs don't raise prices on consumers?" Geist pushed back.
"They haven't yet," Duffy insisted. The GOP politician then argued that the national inflation rate hasn't changed since the country has been involved with tariffs.
Although Duffy may be unwilling to classify tariffs as a tax, the president said tariffs were "taxation" in a Sunday morning tweet, although suggested that it would be foreign companies footing the bill. Reiterating his threat to implement steadily increasing tariffs on Mexican imports if the flow of undocumented migrants coming to the border does not stop, Trump wrote on Twitter: "our many companies and jobs that have been foolishly allowed to move South of the Border, will be brought back into the United States through taxation (Tariffs)."
However, it is unclear whether Trump fully understands tariffs himself from previous statements he has made about the import levies. The president has repeatedly argued that China and other countries targeted by tariffs are paying the increased price tag, but that is inaccurate.
American businesses that import from China and other countries targeted by tariffs are forced to pay the additional fee when the products arrive in the U.S. That additional cost is then either eaten by the importer or passed on immediately to consumers. Either way, the vast majority of economists agree that tariffs will inevitably lead to higher costs and are essentially a tax on consumers. Regardless, Trump has insisted that China is paying billions of dollars to the U.S. as a result of the trade dispute, when in fact, additional money to the U.S. Treasury has come from American businesses.
Last month, Larry Kudlow, the director of Trump's National Economic Council contradicted his boss and admitted in an interview with Fox News Sunday that Americans "will suffer" along with their Chinese counterparts in the president's ongoing trade war.
"In fact, both sides will pay in these things," Kudlow said, later adding: "both sides will suffer on this."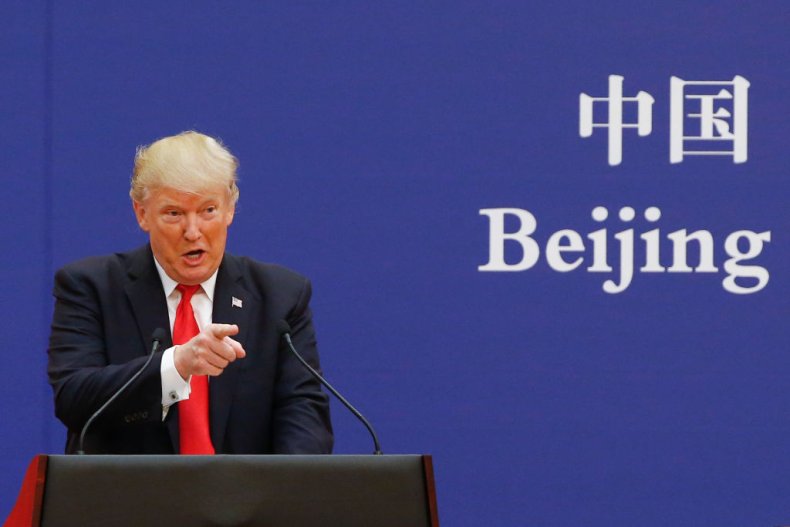 Duffy may, however, be correct when arguing that supply chains will realign. Reports have shown that many companies have begun seeking manufacturing alternatives to China in other nations, such as Vietnam. Chinese companies have also reportedly begun attempting to disguise products manufactured in China as made in Vietnam or other countries instead.
But an overall supply chain realignment will take time and also incur additional costs. Many American businesses purchased from China because it was the most affordable option and transitioning fully to alternatives may still be more expensive. Additionally, Trump's threat of adding tariffs to Mexican imports throws another wrench into the supply chain realignment plans of some companies. Businesses had viewed the close American ally and key trading partner as a more secure, albeit still more expensive, production hub than China in terms of avoiding additional import taxes.