Republican Congressman Says Rod Rosenstein Is Spying on Him and His Staff Without Providing Any Proof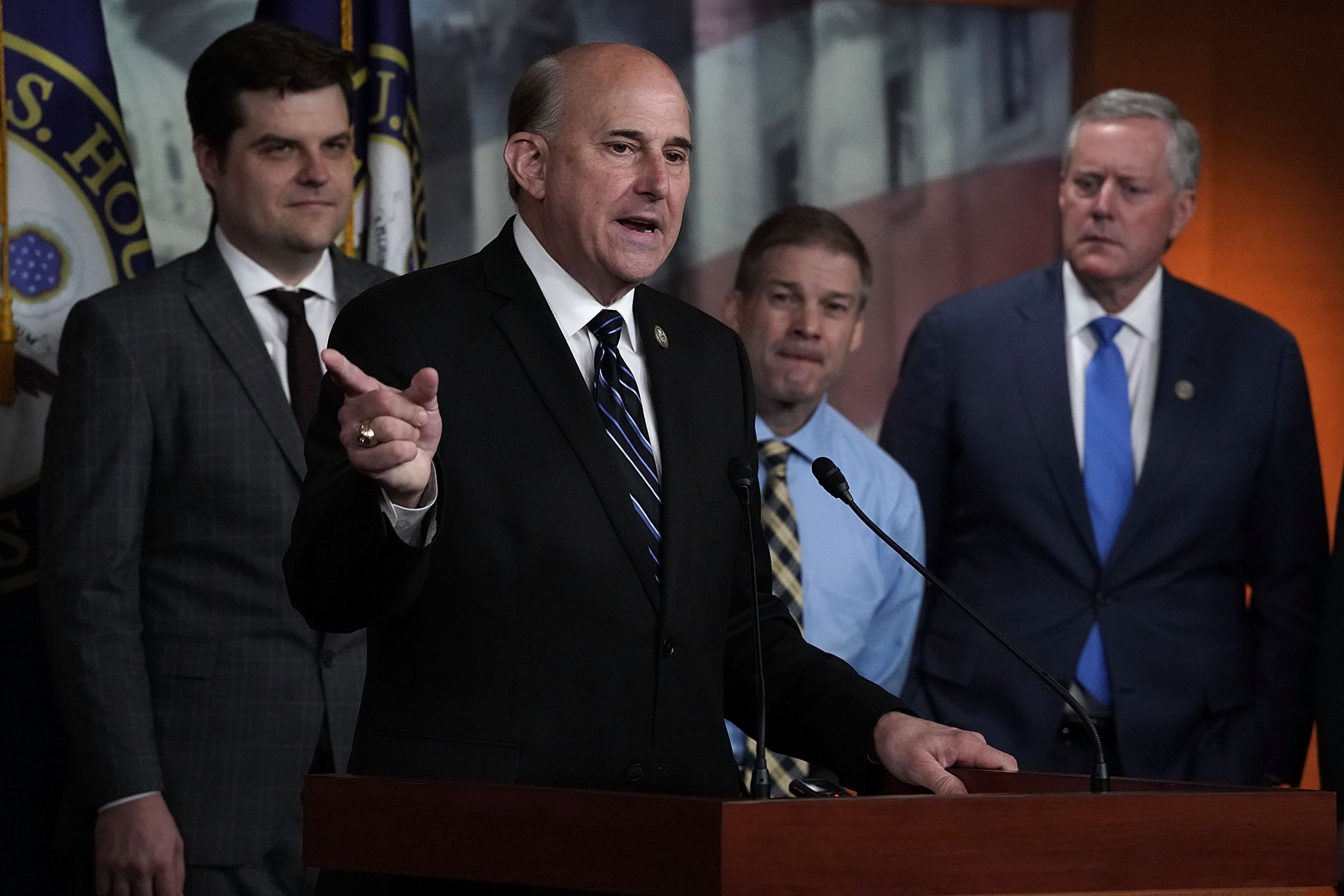 Deputy Attorney General Rod Rosenstein's staff may be spying on a Texas congressman and his staff, according to the U.S. representative himself during an interview Monday.
Without offering any proof, Republican Congressman Louie Gohmert made his claims to Fox Business, repeating similar comments he offered up last week during an interview with a local Washington D.C. radio station, according to the Washington Examiner.
"I've been told in the past there's been great concern about who I saw, what I did and that I was being monitored and was even told they know everybody that walks in your office," Gohmert said.
The six-term Republican Gohmert said the potential for surveillance was more real to him after he released a report on Special Counsel Robert Mueller in April and later called for the former FBI director to resign. He also echoed President Donald Trump's "Spygate" conspiracy theory, which asserts the FBI and Justice Department had spied on the Trump campaign in 2016.
"This is an M-O of these guys and somehow, some way, we've got to break the back of this 'SpyGate' that keeps going on around here," he said.
The Justice Department declined Newsweek's request for comment.
Ultimately, Gohmert said he believed Rosenstein should be dismissed from his post and reiterated another of Trump's oft-repeated conspiracy theories of a "Deep State" intent on ruining his administration.
"He does need to go. He is hurting the country, he is hurting justice. But the 'Deep State' is so far from being gone," Gohmert said.
According to the Examiner, Gohmert also said of Rosenstein to WMAL last week: "I don't doubt for a minute that he has people who have been looking into my background. I've been told as much by some other folks."
Gohmert's claims follow a tense appearance by Rosenstein and FBI Director Christopher Wray before the House Judiciary Committee last week.
Rosenstein, in particular, was subject to tongue-lashings at the hands of Republican Representatives Jim Jordan and Trey Gowdy. Gowdy did not put a question to Rosenstein but instead told him to "finish the hell up" in reference to the Trump-Russia investigation, which Rosenstein heads up and ultimately decides if charges will be brought.
Rosenstein later shot back at Jordan for attacking him "personally" as committee Republicans pushed for the Justice Department to release more information about the Hillary Clinton private email server probe following the DOJ Inspector General's report on the investigation.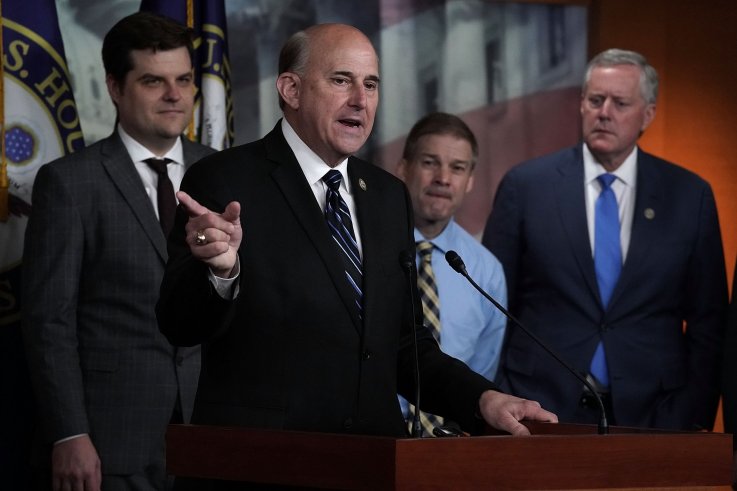 This story was updated to include the Justice Department's decline for comment.
Republican Congressman Says Rod Rosenstein Is Spying on Him and His Staff Without Providing Any Proof | U.S.