Republican Roy Moore Thinks A Federal Judge Should Be Impeached For Blocking Trump's Transgender Military Ban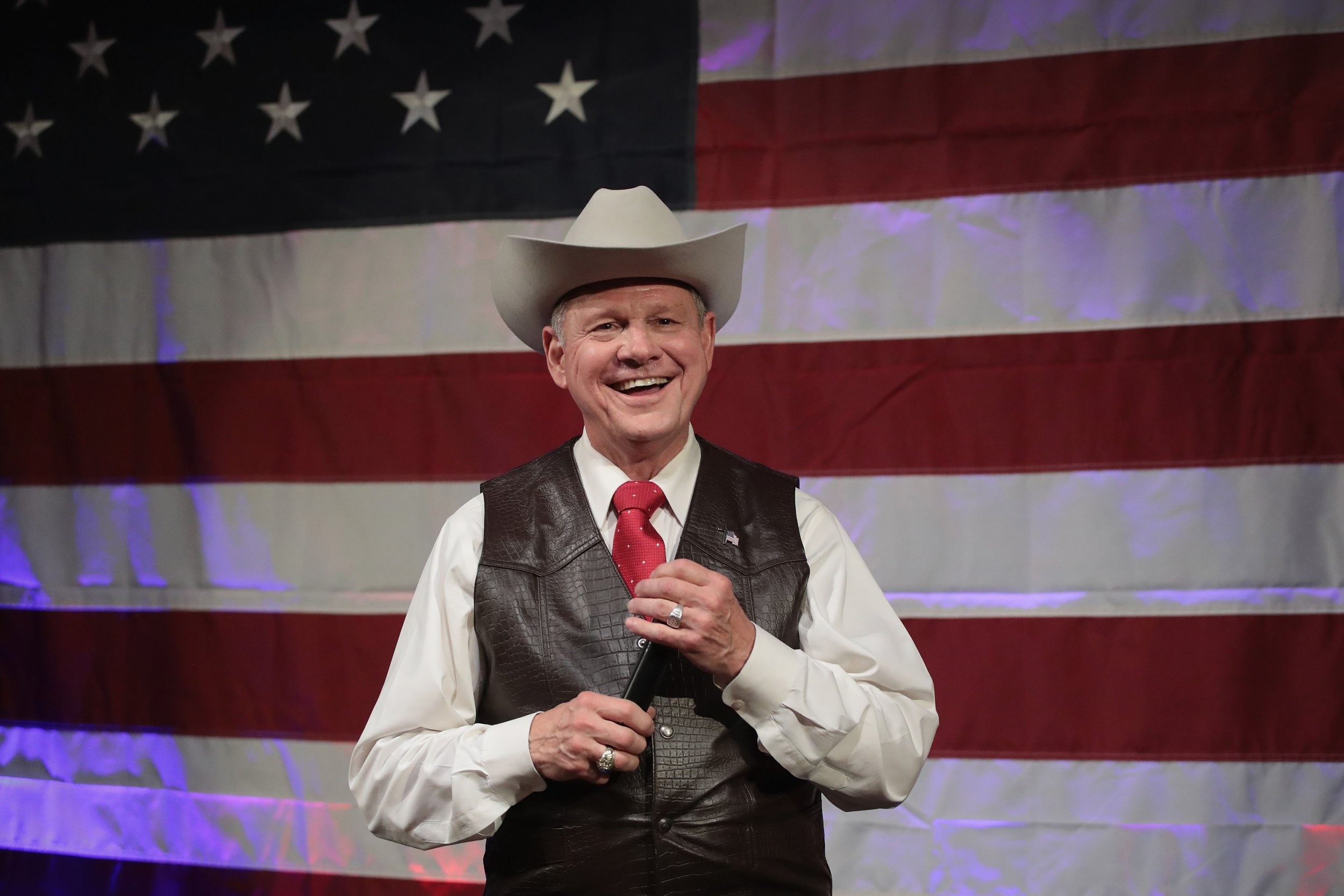 A U.S. district court judge in D.C. blocked President Donald Trump's attempt to change the military's transgender policy yesterday, and Alabama Republican Senate nominee Roy Moore thinks that judge should be impeached.
"The decision ... is absolutely ridiculous and is a perfect example of the outlandish doctrine of judicial supremacy whereby judges exalt themselves over the Constitution they are sworn to uphold," Moore, a former state Supreme Court chief justice, said in a statement on Monday.
His remarks came after Judge Colleen Kollar-Kotelly ruled that Trump's July 2017 directive, which would have banned all new transgender recruits from enlisting, violates the Fifth Amendment right to due process. The judge ruled that the directive cannot be enforced while the case works its way through the court.
Moore said Kollar-Kotelly "placed herself above the Constitution" with "judicial activism," which, he said, is worthy of impeachment.
"Only in 2016 did the Obama administration attempt to impose that delusion upon our fighting forces," he wrote. "To say that President Trump cannot prohibit transgenderism in the military is a clear example of judicial activism. Even the United States Supreme Court has never declared transgenderism to be a right under the Constitution."
This is not a new stance for Moore, who has been criticized for his outlandish statements against the LGBT community before.
Moore, a Christian conservative and former chief justice of the Alabama Supreme Court, was removed from the court after he refused to take down a Ten Commandments monument. He was also suspended from Alabama's Supreme Court for refusing to recognize the legalization of gay marriage nationwide and has urged state governors and legislators to do the same. He thinks Muslims shouldn't be allowed to serve in Congress, said "homosexual conduct" should be illegal, and has been outspoken about removing transgender people from the military.
"We don't need transgender bathrooms and we don't need transgender military and we don't need a weaker military," Moore said over the weekend during a political rally, according to The Hill. "We need to go back to what this country is about."
Moore faces Democrat Doug Jones in the December special election to replace Attorney General Jeff Sessions.