Republican Sen. John Kennedy Slaps Request For Trump's Tax Returns as 'Dumb' and 'Wildly Dishonest'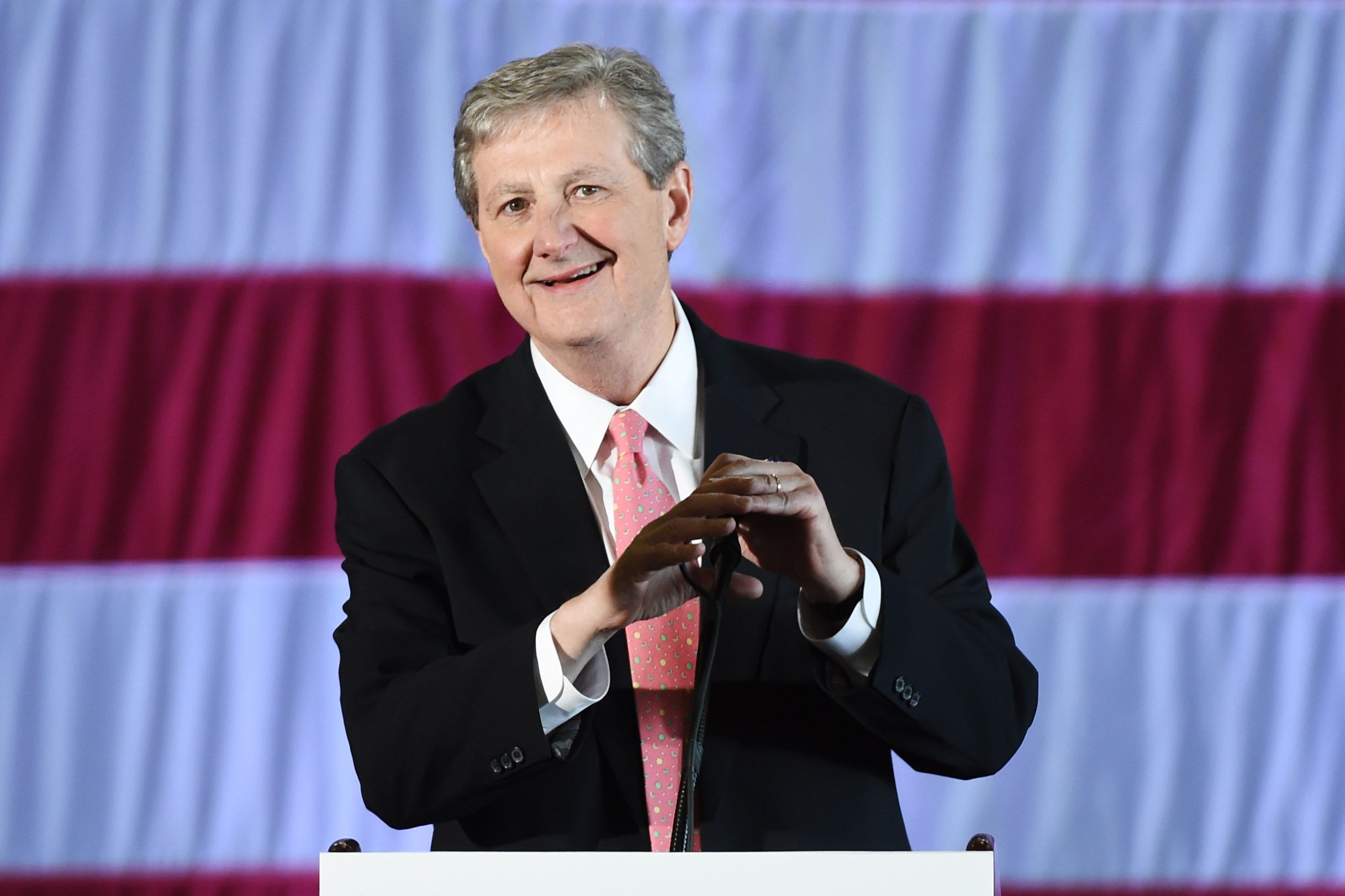 During an appearance on CNN's "The Lead," Republican Sen. John Kennedy of Louisiana suggested that it was "dumb" and "inappropriate" for Democrats to go after President Donald Trump's tax returns.
Kennedy's ire was focused on Democratic Rep. Richard Neal, the House's Ways and Means chairman, who issued a formal request with the International Revenue Service to obtain six years worth of Trump's records earlier this week. In a letter, Neal wrote that he requested the documents "to ensure that the Internal Revenue Service is enforcing the laws in a fair and impartial manner."
Neal cited a provision of the federal tax code that gives the chairman the power to request and examine an individual's tax returns in a closed session.
"It is critical to ensure the accountability of our government and elected officials," Neal said in a public statement about the letter. "To maintain trust in our democracy, the American people must be assured that their government is operating properly, as laws intend."
Kennedy, clearly, was not swayed.
"I can't believe he thinks the American public is going to fall for that," Kennedy said. "It must really suck to be that dumb. This is very simple: Mr. Neal wants to screw with the president. He doesn't think the president ought to be president. Well, you know, words can't express how much I don't care. It's not Mr. Neal's call. The American people have chosen Donald Trump as president."
He also characterized Neal's attempts as "thoroughly in bad faith."
There is no requirement forcing a president or presidential candidate to release their tax returns, but doing so has become common practice in the years following Richard Nixon's submission of the documents in 1973. An analysis of presidential elections over the last 40 years showed that all but one major-party candidate—Republican Gerald Ford, in 1976—released at least one year of returns. (Ford released a summary.)
Since securing the nomination, Trump has repeatedly said he won't release his returns because he is under audit—walking back previous declarations made before he campaigned that he would release the documents. Technically, the president could furnish the documents at any time, as the IRS does not forbid a person under audit from releasing tax returns.
Political watchdogs, meanwhile, have long called for the president's tax records to be made public, arguing that it is in the public's interest for lawmakers to be transparent about their finances. The returns would reveal the president's charitable contributions, as well as how much money he's borrowed and from whom—both topics that have embroiled the Trump administration in controversies. An investigative report from The New York Times, published last year, found that Trump participated in so-called "tax dodges" and "outright fraud." His charitable contributions have also been under investigation.
In a Friday letter to the Treasury Department, Trump attorney William Consovoy argued that Neal's request served no "legitimate committee purpose."
"Chairman Neal wants the President's tax returns and return information because his party recently gained control of the House," the letter stated. "The President is their political opponent, and they want to use the information to damage him politically."