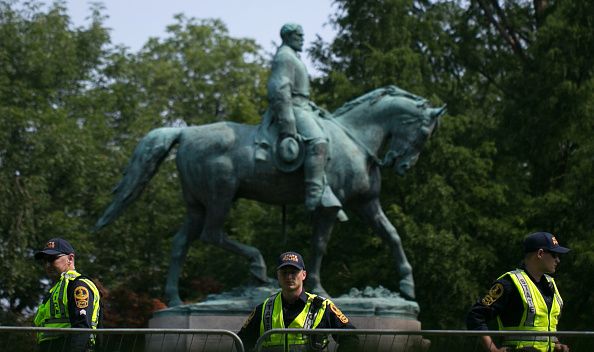 Chris McDaniel, a Republican candidate for Senate, started a Twitter poll on Thursday asking if Robert E. Lee was a "hero" or a "villain."
"In light of all the political correctness and leftist hysteria, I'm curious about what you think: How should Robert E. Lee be remembered?" McDaniel wrote in the post. The poll has garnered over 117,000 responses and will close on Friday evening.
One of the polltakers posted a photo of the responses after casting their vote, showing that with about 72,000 votes tallied, only 9 percent thought of Lee as a hero, while 91 percent saw him as a villain.
The poll came after McDaniel received heavy criticism for posting a tweet that defended the commander of the Confederate Army. In the tweet McDaniel writes "the truth" to a post he had written three years ago that said that Lee only fought for the Confederacy because of his loyalty to the state of Virginia, and that he "both opposed slavery and secession."
Social media users immediately fired back at the post, and a professor of history at Princeton University quickly rebuked McDaniel's statement.
"Lee owned slaves and brutalized them. Lee led an armed revolt against the United States to preserve slavery. And during it, Lee's army captured free blacks in the North and enslaved them. But you were saying something about the 'historically illiterate'?" the Princeton professor, Kevin M. Kruse, wrote on Twitter.
Then, unlike McDaniel, Kruse backed up his post with documentation. In another tweet he provided a link to an article written in The Atlantic that discusses many historical studies that have been done on the civil war and Robert E. Lee.
McDaniel has been a state senator in Mississippi since 2008 and is currently running for a U.S. Senate seat this November. He is facing off against Cindy Hyde-Smith. The seat was left empty after Thad Cochran, a four-decade veteran in Congress, announced his retirement.
McDaniel has ties to the white nationalist movement and for years hosted a radio show that promoted right-wing groups. A CNN report shows that the radio show's site listed among their favorite websites the League of the South, a group that describes itself as a "southern nationalist organization."
On one broadcast, McDaniel reportedly railed against former Attorney General Janet Reno, saying, "I'm not even sure Janet Reno was a woman" and in another, he called Democrats the party of "sex on demand, the party that supports the homosexual agenda."