Republican Senator Bob Corker Fires Back at Trump: '#AlertTheDaycareStaff'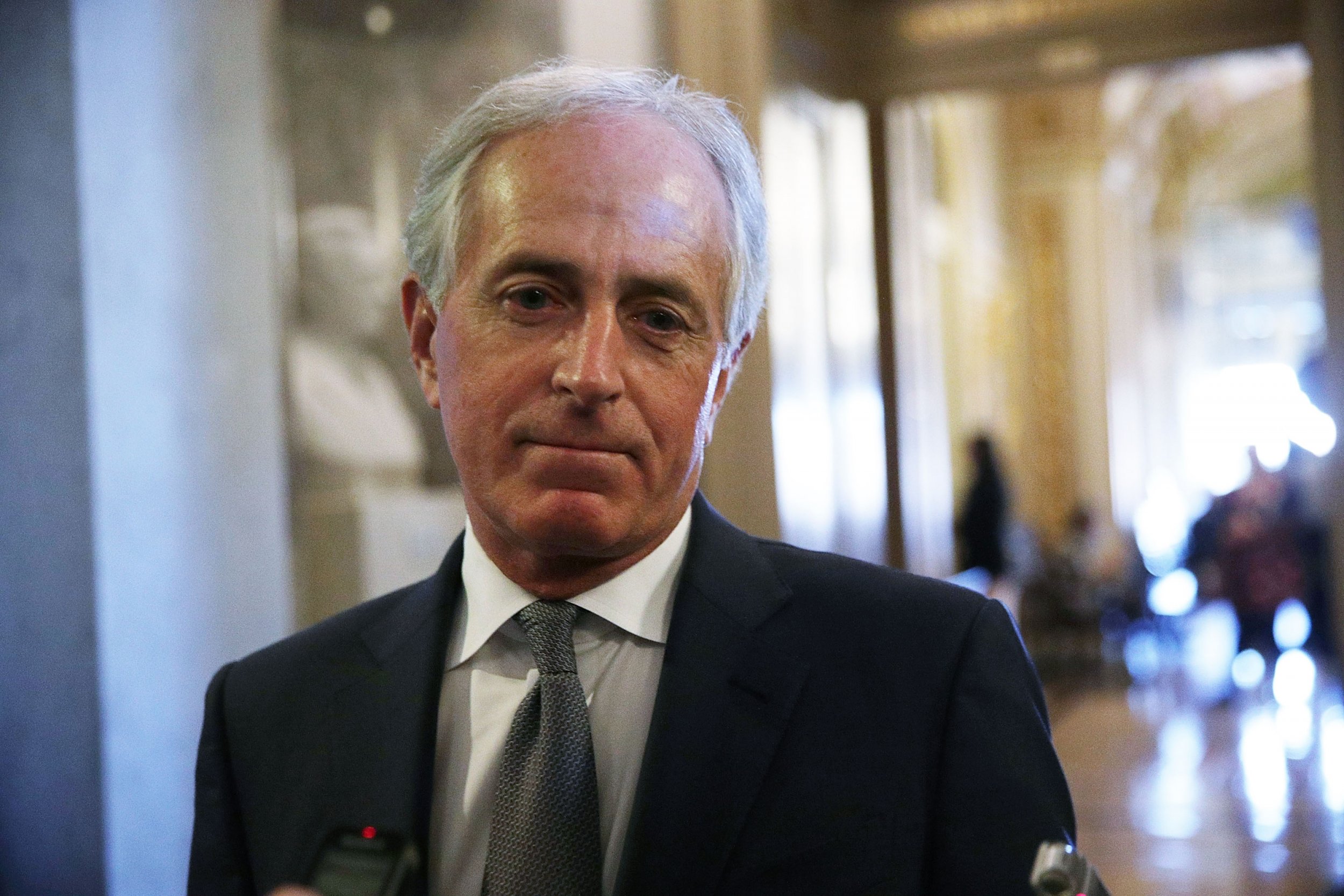 Republican Senator Bob Corker (R-TN) fired back at Donald Trump today, after the president lashed out at him on Twitter for badmouthing his decision to withdraw U.S. troops from Syria.
During an interview on CNN's State of the Union on Sunday, the Tennessee Republican admitted to host Jake Tapper that Defense Secretary James Mattis' resignation earlier this week coupled with Trump's decision to withdraw all 2,000 U.S. troops in Syria "saddened" him.
"Look, I'm saddened. We've been working with allies for some sixty coalition groups that are working with us," Corker said. "The SDF, which is made up of Kurds and Arabs, have been doing the fighting for us. We've been helping them do what they're doing, but they're the ones doing the fighting."
Shortly after, Trump lashed out at Corker on Twitter, saying the senator was only retiring because he couldn't get an endorsement from him. "Senator Bob Corker just stated that, 'I'm so priveledged [sic] to serve in the Senate for twelve years, and that's what I told the people of our state that's what I'd do, serve for two terms,'" Trump tweeted. "But that is Not True - wanted to run but poll numbers TANKED when I wouldn't endorse him…"
In another tweet, the president added: "Bob Corker was responsible for giving us the horrible Iran Nuclear Deal, which I ended, yet he badmouths me for wanting to bring our young people safely back home. Bob wanted to run and asked for my endorsement. I said NO and the game was over. #MAGA I LOVE TENNESSEE!"
And Corker fired back at the president, taking aim at his controversial border wall. "Yes, just like Mexico is paying for the wall… #AlertTheDaycareStaff," the Senator wrote, in response to Trump's earlier tweets.
The hashtag suggests that the president requires daycare staff to manage him, a frequent observation from those who have seen Trump at work. In the past, Corker—a prominent Trump critic—has referred to the president's White house as "an adult day care center."