Republican Senator Calls Trump Insecure For Military Parade Idea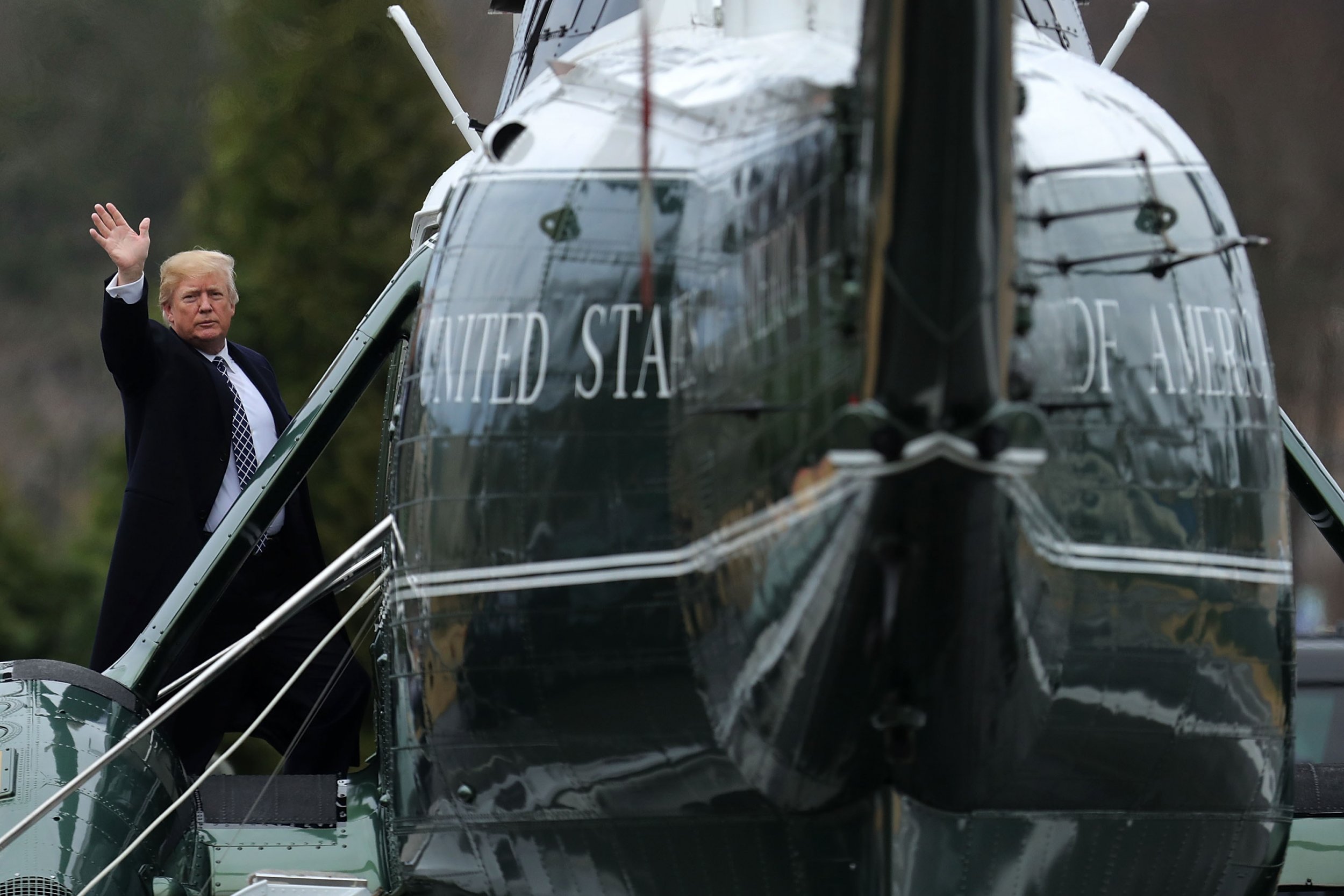 President Donald Trump appears to have united Republicans and Democrats in Congress in derision over his proposed military parade in Washington, D.C., including one major GOP voice.
Senator John Kennedy (R-La.) blasted the idea of a parade, suggesting it would represent insecurity rather than a show of strength for the nation's armed services, already known around the world as the most advanced and biggest.
"I don't think it's a particularly good idea," Kennedy told MSNBC Wednesday. "Confidence is silent. Insecurities are loud."
Kennedy added, "America is the most powerful country in all of human history. Everybody knows it, and we don't need to show it off. We're not North Korea, we're not Russia, we're not China. And I don't want to be."
Kennedy responded to a report about Trump last month in which the president proposed a military parade like the one he saw in France in July. The president's idea was described as "marching orders" by one military official who was at the January 18 meeting, according to The Washington Post.
But there has been little enthusiasm from either Republicans or Democrats for what would be a costly parade.
"A military parade of this kind would also be a departure from the values of our constitutional democracy," said the ranking Democrat on the House Armed Services Committee, Adam Smith of Washington, in a statement.
"We are a nation of laws, not of one person. In the past, we have held military parades to celebrate major national events such as the Gulf War or the end of World War II, as achievements by the American people who fought in and supported those efforts. A military parade like this—one that is unduly focused on a single person—is what authoritarian regimes do, not democracies," Smith said.
Representative Lee Zeldin (R-N.Y.) said Tuesday he did not want "tanks or nuclear weapons going down Pennsylvania Avenue."
On Wednesday, Secretary of Defense Jim Mattis confirmed that the Pentagon was working on "some options" to send to the White House and reiterated Trump's known affinity for the military and troops.