Republican Senator Criticizes Trump Border Policy in Public, Privately Blames Migrants for Traveling With Kids
A Republican senator who openly criticized the Trump administration's policy of separating children from their parents on the U.S. southern border privately suggested to voters it was parents' fault.
Senator Susan Collins lashed out at the widely criticized policy in an interview with Face the Nation on Sunday, in which she described the move as "traumatizing" to minors, but sent her constituents a letter that appeared to defend the policy.
The border policy was explained last month by Attorney General Jeff Sessions, who said the separation of families at the border would be enforced for those caught attempting to enter the U.S. illegally, with parents taken into custody at a federal jail, while their children are taken into custody of the Department of Health & Human Services (HHS.)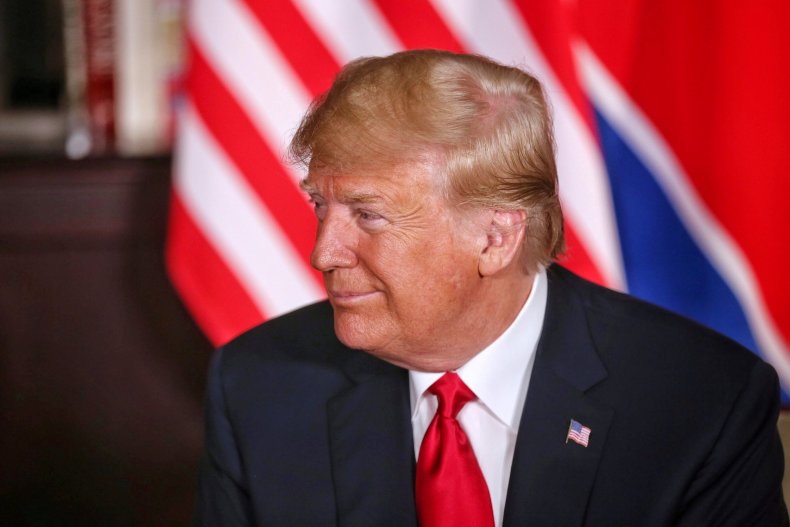 "What the administration has decided to do is to separate children from their parents to try to send a message that if you cross the border with children, your children are going to be ripped away from you. That's traumatizing to the children who are innocent victims, and it is contrary to our values in this country," Collins said.
"We know from years of experience that we need to fix our immigration laws and that using children is not the answer," she added, although she explained she did support the president's view that border security needed to be strengthened.
However, in a letter sent to her constituents, Collins appeared to change tack, suggesting parents risked their children's safety by attempting to cross the border with them.
"In May, U.S. Attorney General Jeff Sessions announced that the Department of Justice would begin prosecuting individuals who crossed the southern border illegally, which could mean that parents who are apprehended at the border could be separated from their children in some cases," Collins's letter said.
"The safety and security of young children must always be paramount. I am concerned that some Central American families cross our southern border illegally with their children believing that they will be allowed to stay in the United States," it continued. "While the desire to find a better life in our country is understandable, crossing the border illegally is highly dangerous, especially for children."
The senator added that the law should be applied in a way that is humane, but she seemed to have written the letter without the same sense of injustice she appeared to demonstrate on Face the Nation.