Republican Senator Jeff Flake Casts Doubt on Trump's Border Closure Threat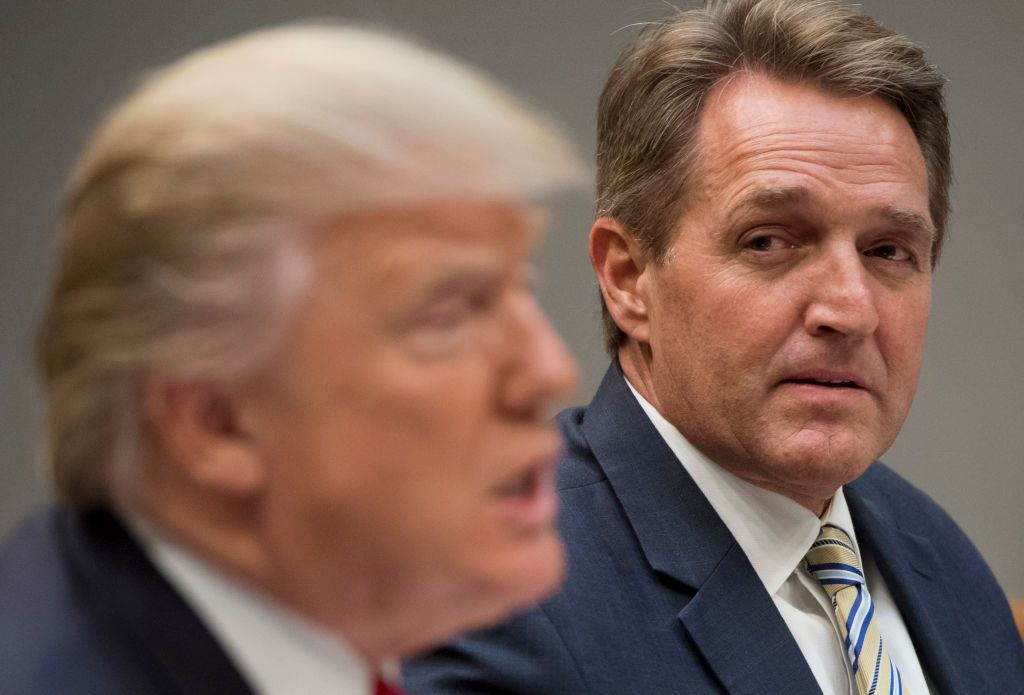 Republican Senator Jeff Flake of Arizona on Friday cast doubt on President Donald Trump's resolve to close the U.S.-Mexico border over the refusal of Democrats to approve $5 billion funding for his border wall.
"It's highly unlikely—gratefully—that he would do that," Flake told CNN's Jim Acosta. "It's not likely to happen. It would stifle commerce, significant commerce, between our two countries that benefits both of us. So I don't think he will follow through, I hope not."
The U.S. government entered a partial shutdown on December 21, after congress failed to agree a new budget containing the funding demanded by the White House for the wall, which the president claims will prevent undocumented migrants and criminals entering the country.
And with no resolution in sight as the dispute drags into its second week, Trump on Friday threatened to close the U.S.-Mexico border unless Democrats agree. "We will be forced to close the Southern Border entirely if the Obstructionist Democrats do not give us the money to finish the Wall & also change the ridiculous immigration laws that our Country is saddled with. Hard to believe there was a Congress & President who would approve!" tweeted the president.
Economic analysts have warned that a total shutdown of the U.S.-Mexico border could cost the economy billions—with hundreds of millions of dollars of goods crossing the border weekly.
A temporary compromise deal hammered out between Democrats and Republicans as the closure neared was rejected by Trump, who held firm in his demand for funding for the wall, a signature policy of his presidential campaign.
Flake, who is standing down as senator at the end of his term, has been one of Trump's most consistent critics within the Republican Party, and has mocked Trump's plans for a wall.
"This notion of a 2,000-mile wall has always been just—for anybody who spends time on the border—just a bit, you know, out there," Flake ABC15 in Arizona in August 2017.