Republican Senator Mocked for Sharing Poll Showing Donald Trump's Approval Rating at 43 Percent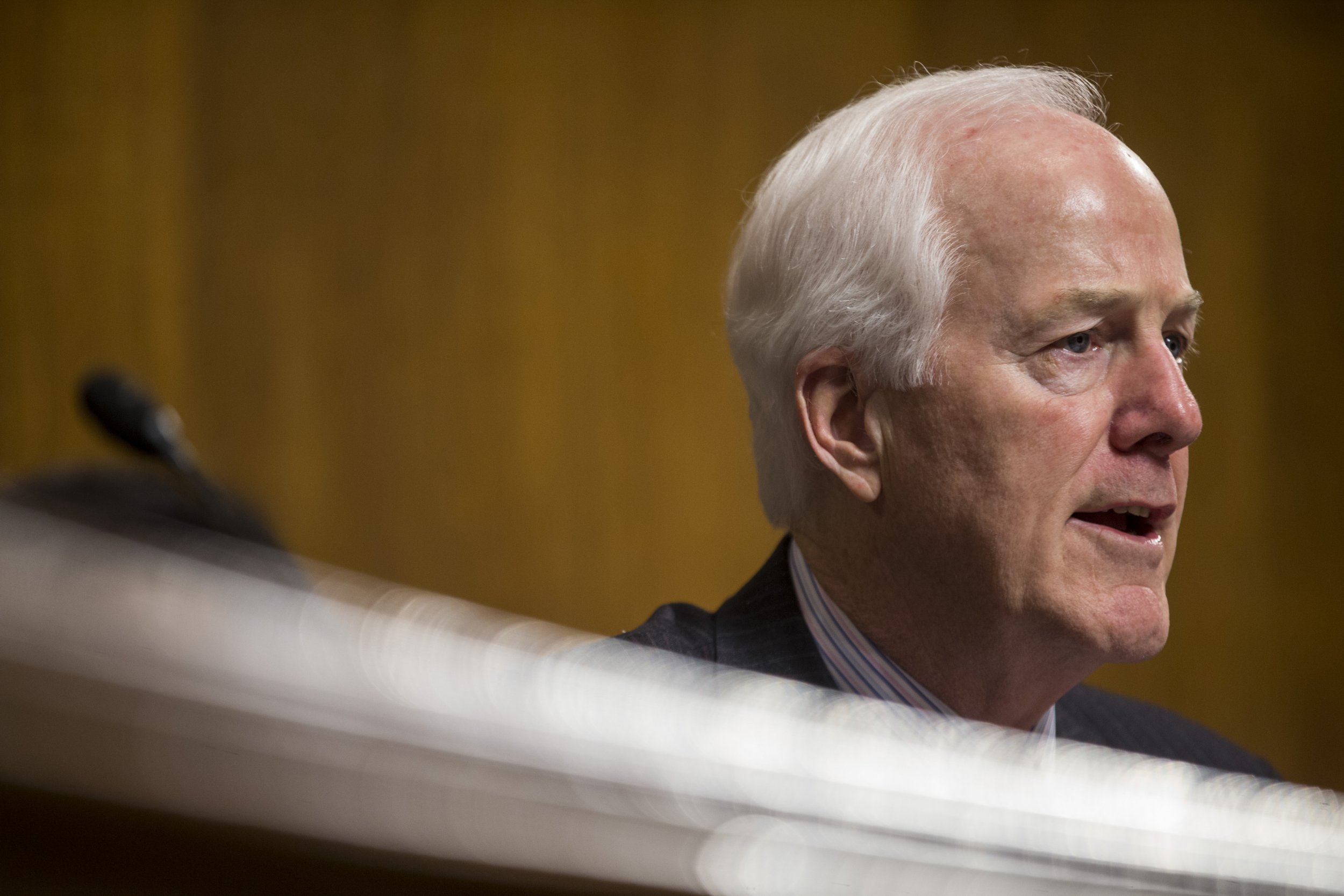 Senator John Cornyn—a Texas Republican and strong ally of President Donald Trump—tweeted poll results on Tuesday in a seeming attempt to boast about the president's achievements.
"Trump's Rating on Economy Still Top Strength, Hits New High," Cornyn tweeted, along with a link to a new Gallup Poll.
And, indeed, a majority of Americans—56 percent—approved of the way Trump has handled the economy. But, as Gallup wrote: "Still, [Trump's] overall approval rating is likely dragged down by some of the issues that garner his lowest ratings—relations with Russia (39%), race relations (38%), corruption in government (37%) and the situation in Syria (35%)."
Trump's overall approval rating was 43 percent, which isn't his lowest rating ever but is well below 50 percent. The popularity tracker from FiveThirtyEight—which aggregates public polls, adjusting for each survey's quality, recency, sample size and partisan lean—pegged Trump's approval rating at 41.9 percent on Tuesday.
A number of folks online were quick to point out this fact to Cornyn.
Cornyn has been a steady supporter of the president, and the feeling is apparently mutual: Trump already endorsed the Cornyn in his 2020 Senate race.
"Senator John Cornyn has done an outstanding job for the people of Texas," Trump tweeted in February. "He is strong on Crime, the Border, the Second Amendment and loves our Military and Vets. John has my complete and total endorsement. MAKE AMERICA GREAT AGAIN!"
But Cornyn might be anticipating a tougher fight for re-election after Ted Cruz, Texas's junior senator, only narrowly edged a win over former Texas Democratic Representative Beto O'Rourke last November. (O'Rourke might even run against Cornyn if he chooses not to enter the 2020 presidential race.)
Speaker of the House Nancy Pelosi said on Monday night that Texas would be a major target in 2020.
"Texas is ground zero for us in the next election," Pelosi said at an event in the state, reported the Austin American-Statesman. "When it turns and it will soon, it will make all the difference right here in Texas and in the lives of individuals. It will make a difference in the country and it will make a difference in the world."