Republican Senator Susan Collins Says It's Hard For Trump To Stop Commenting On Russia Probe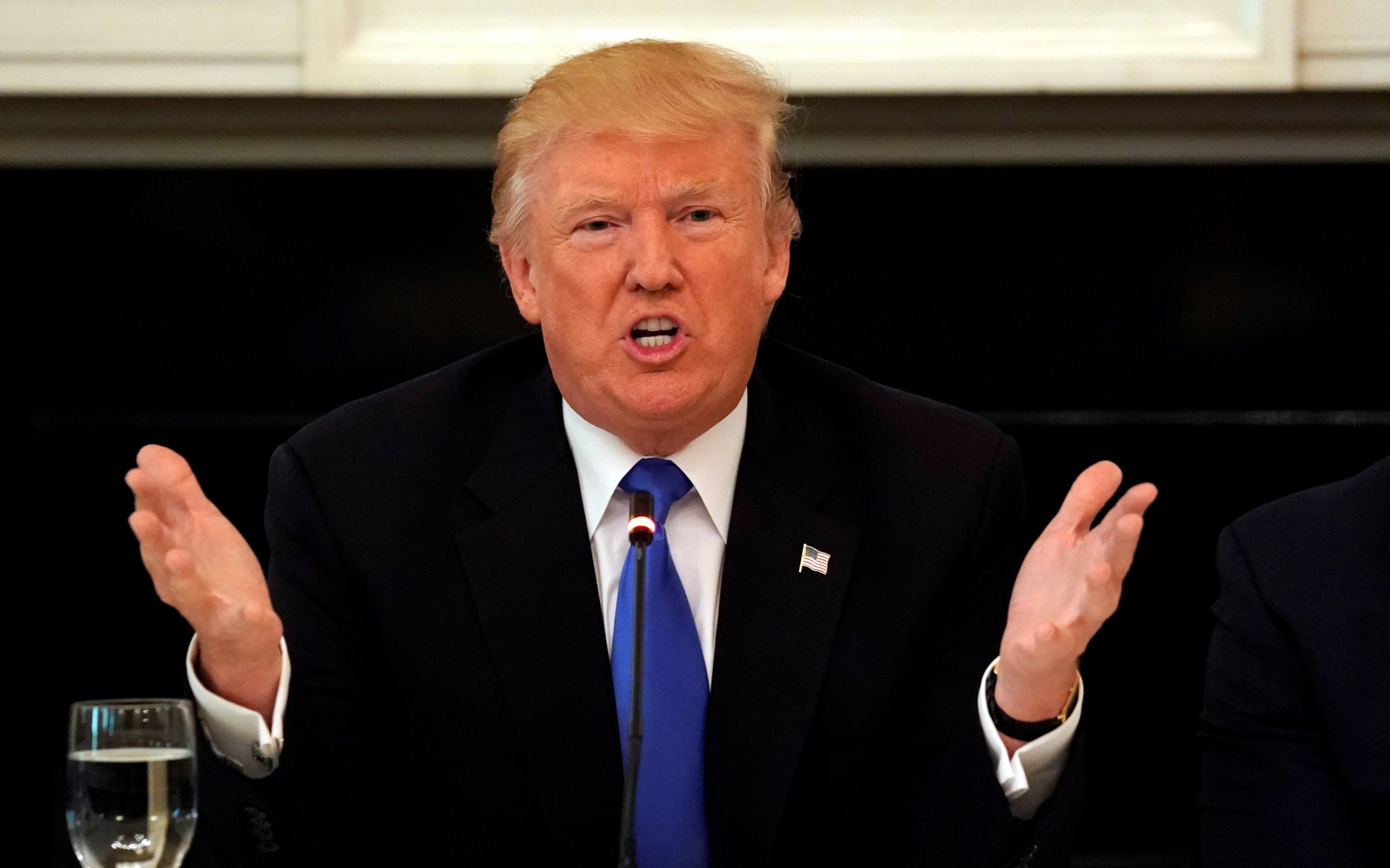 A Republican senator suggested Donald Trump should refrain from commenting on the Russia investigation, despite it being "hard" for him to do so.
Senator Susan Collins, who sits on the Senate Intelligence Committee, made the comments in a Sunday interview with CBS' Face the Nation, in which she was asked about the ongoing investigation into Russia's alleged interference in the U.S. election.
Asked about Trump's criticism of the special counsel, Collins responded: "I understand how difficult and frustrating this investigation is for the president."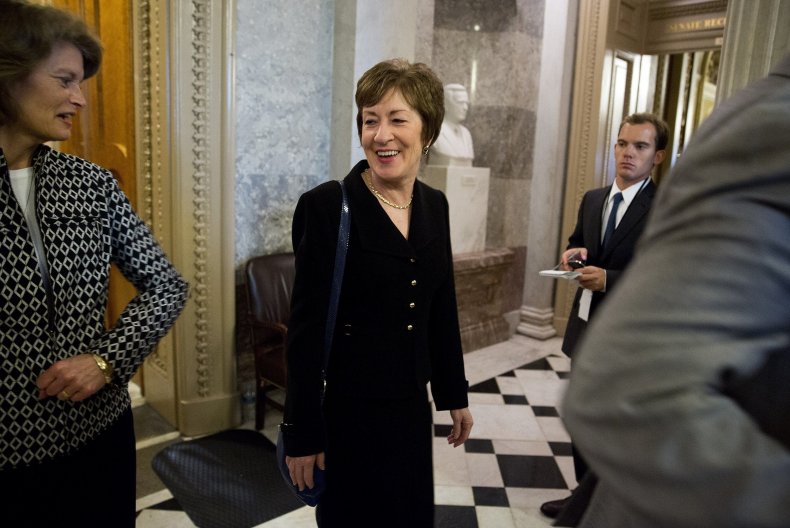 Newsweek subscription offers >
"But he should not say anything further about the special counsel, his staff or the investigation. I know it's hard, but he needs to step back and not comment, and let Bob Mueller, who is an individual with the utmost integrity, carry out the investigation and make his determination," she added.
Collins confirmed the committee had not yet been given access to the memos released to them by former FBI director James Comey, which detailed several of his meetings with the president.
"I'm very eager to see them," Collins said of the memos.
"As you know, the FBI director memorialized his discussions with the president, particularly about his suggestion that the president directed him or implied that he should drop the investigation into Michael Flynn. So it's important that we see these memos," she told host John Dickerson.
Newsweek subscription offers >
"Having said that, I do think that it was a violation of the FBI's own guidelines, which Mr. Comey helped to write, for him himself to have leaked some of those memos to a friend of his in hopes of prompting the appointment of special counsel," she added.
Despite President Trump downplaying the investigation and stating that he had been reassured by Russian president Vladimir Putin that there was no attempt to interfere in the U.S. election, Collins said Russians were "masters at misinformation."
"I would point out that there is a big difference between an unsubstantiated leak about an alleged intercept versus sworn testimony and facts," she said.
"I would note also that the Russian ambassador is our adversary, and the Russians have shown themselves to be masters at misinformation. Nevertheless, that's clearly a scenario that we need to pursue further," she added.
Republican Senator Susan Collins Says It's Hard For Trump To Stop Commenting On Russia Probe | U.S.