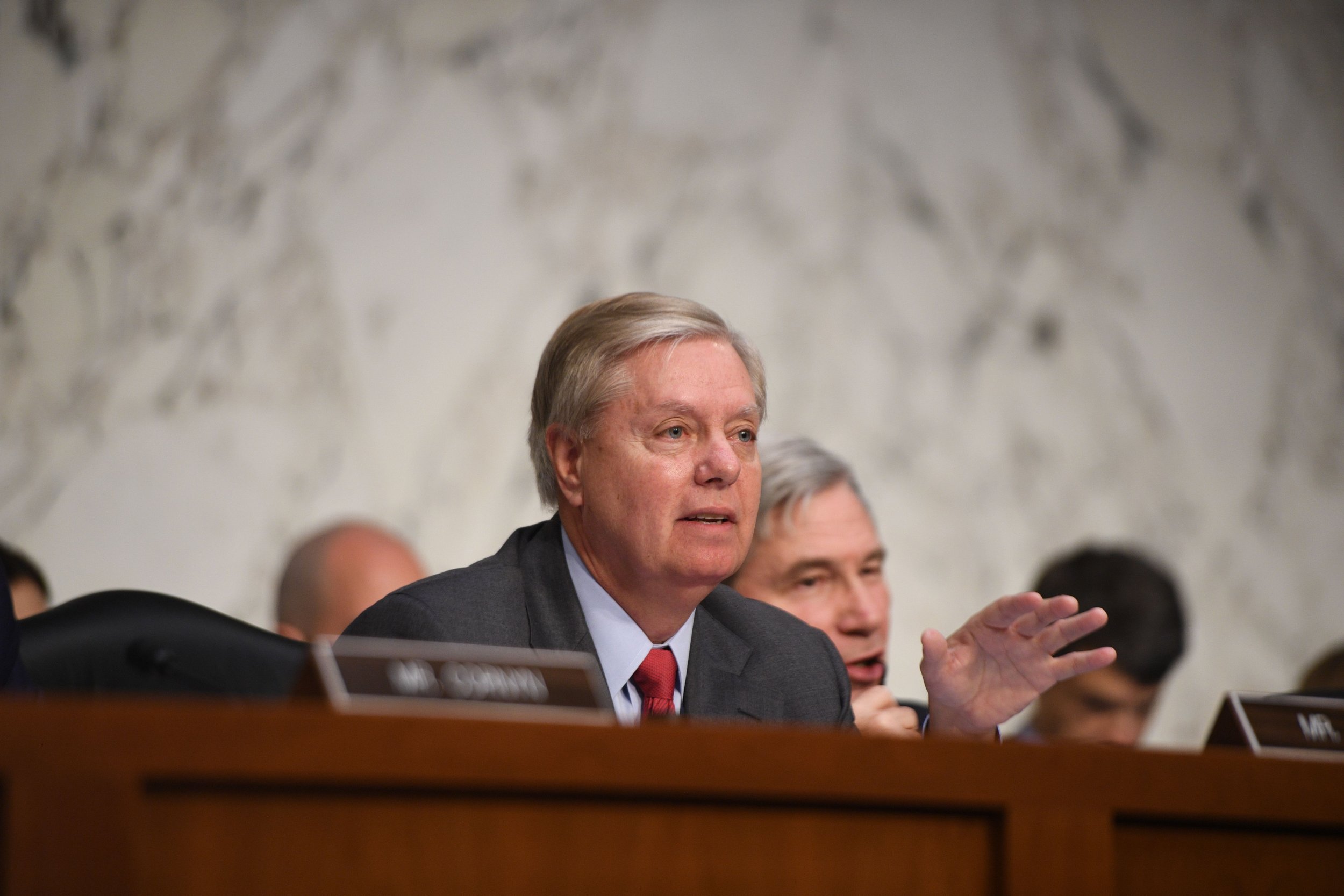 Republican senator Lindsey Graham has questioned Donald Trump's views on climate change being a hoax, and suggested the president should commit to the Paris climate deal.
The senator said during an interview with CNN's State of the Union on Sunday that it would be an issue for the U.S. if Trump did not reaffirm the country's previous commitment to the accord, made under former president Barack Obama in 2015.
"If he does withdraw, that would be a definitive statement from the president that he believes climate change is a hoax," Graham said in the interview, referring to a comment made by Trump in 2012.
Back in 2012, Trump had tweeted: "The concept of global warming was created by and for the Chinese in order to make U.S. manufacturing non-competitive," in a comment that was picked up by former presidential hopeful Hillary Clinton during her presidential campaign last year.
Graham added a refusal by Trump to commit to the Paris climate deal would suggest he had not moved past his previous assertion that climate change was a hoax.
"It would be taken as a statement that climate change is not a problem; is not real," said Graham, who has previously spoken about climate change being caused by humans. "So that would be bad for the party, bad for the country."
Trump is the only G7 leader not to have pledged his commitment to the deal, tweeting on May 27: "I will make my final decision on the Paris Accord next week!"
It is not clear whether Trump will commit to the deal, with Axios news reporting the president is keen to leave the pact, citing three sources close to the president with knowledge of the matter.
The pact asks those signed up to the deal to reduce carbon emissions to ensure the global temperature does not rise by more than 2 degrees Celsius per year. And as a large country with significant carbon emissions, America's failure to commit to the pact would have an impact on the overall success of the deal.