Republican senators are clinging on to slim leads in Georgia as they fight off Democratic challengers in two battleground races that will prove key for the GOP as it seeks to hold its majority in the upper chamber.
A story published by The New York Times and Siena College on Thursday morning revealed that Republican Sens. Kelly Loeffler and David Perdue of Georgia were both leading by single digits in races with a sizeable number of undecided voters yet to pick their preferred candidate.
According to the survey data, Loeffler is leading Democrat Raphael Warnock and GOP challenger Rep. Doug Collins by 4 percentage points with a little more than a month to go until polling day.
Twenty-three percent of Georgia voters said they would vote for the incumbent appointed to replace former Senator Johnny Isakson in November last year after he resigned his seat for health reasons.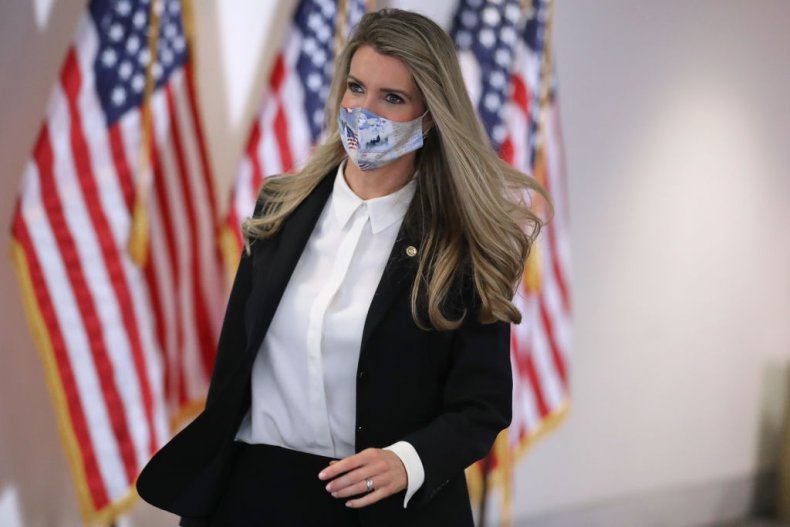 By comparison, 19 percent opted for Collins and Warnock respectively as two more Democratic candidates polled at single digits. A further 27 percent told pollsters they were undecided or refused to divulge their preference.
Sen. Perdue faced similarly close odds in his race against the Democratic candidate Jon Ossoff. A little more than four in 10 voters (41 percent) said they would vote for Perdue to have a second term in the Senate while 38 per cent backed Ossoff—putting the distance between the pair well within the survey's margin of error.
A significant 16 percent of Georgian voters said they were not sure who they would be voting for on November 3. Another 5 percent said they intended to vote for the Libertarian candidate Shane Hazel.
When the results were broken down by party affiliation, Siena College pollsters found that Democrats (14 percent) were more likely than Republicans (9 percent) to be unsure about who to cast their ballot for in the fall.
The New York Times and Siena College surveyed 523 likely voters in Georgia between September 16 and September 21 for its latest poll of the state. Its margin of error stands at 4.9 percent.
Both Senate races in Georgia are thought to be among several key races for the Republican Party as it looks to maintain its 53-47 majority in the upper chamber.
Cook Political Report analysts rate Perdue's battle against Ossoff as a "toss up" contest along with Sen. Susan Collins challenge in Maine and three other races. The experts favor Loeffler's chances of holding on to her seat, handing her race a "leaning Republican" rating.