Republican Senators Could Trade Robert Mueller Protection Vote for More Trump Judges, GOP Lawmaker Says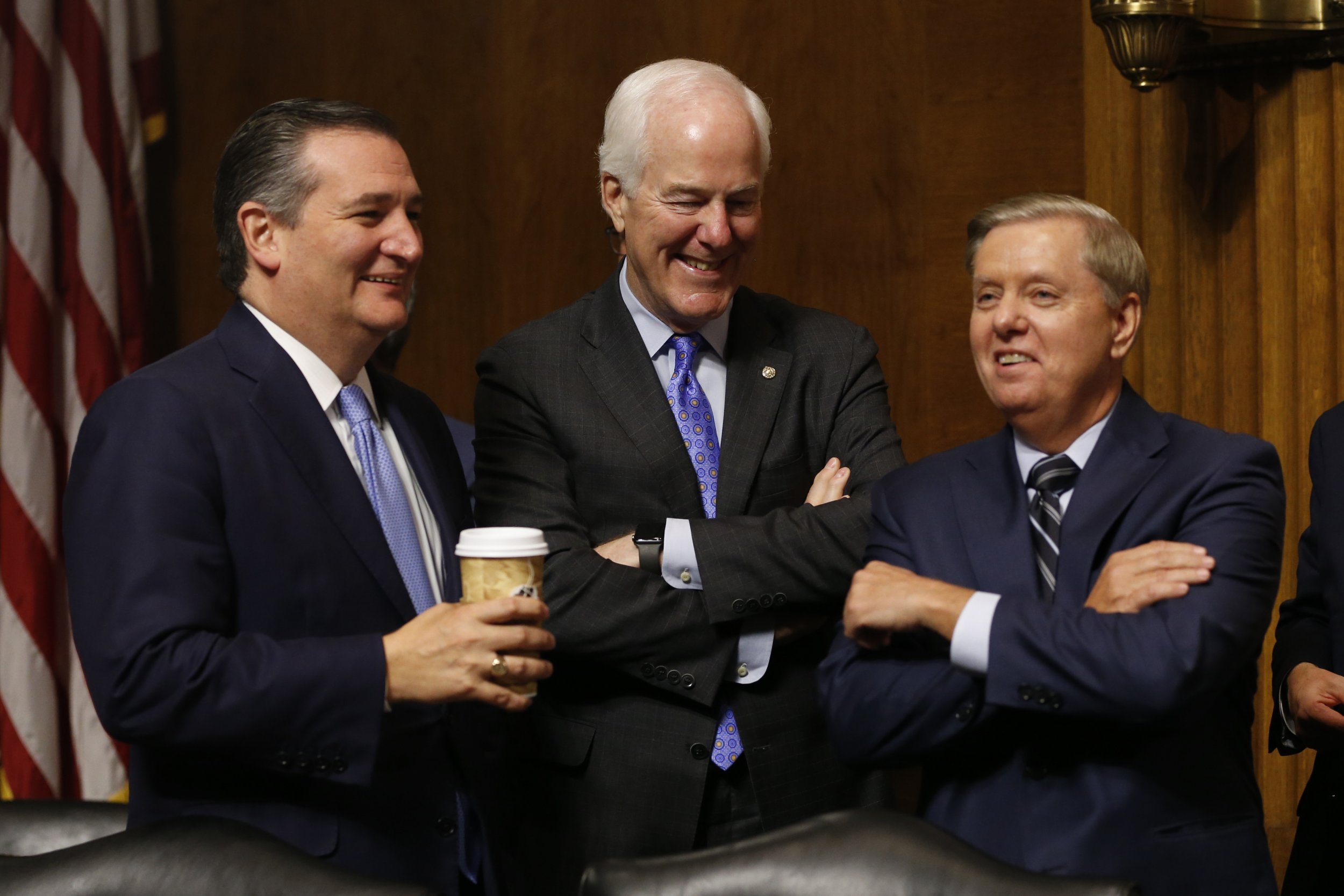 In a bit of a surprise, Senate Majority Whip John Cornyn (Republican - Texas) indicated on Tuesday that GOP senators could get behind voting on legislation aimed at protecting special counsel Robert Mueller. But it would come at cost: More appointments for judges put forth by President Donald Trump.
Cornyn seemed to think that might be the price to get outgoing Senator Jeff Flake (Republican - Arizona) to push through Trump judges. Flake has said he wouldn't support any judicial nominations until a vote was taken on the legislation.
That isn't to say Cornyn was happy about potentially voting on the legislation—but without Flakes vote the GOP has just 50 votes, meaning they can't weather any defections within the party.
"There is a possibility we will have a vote on the so-called Mueller protection bill. But I think there really is some serious constitutional issues on that, and I certainly don't support it. I don't think the president's going to fire Bob Mueller," Cornyn said, according to Politico. "We are checking with our members now to see exactly … how it would come out. It may be that he does get that opportunity."
While Cornyn might think the president isn't going to fire Mueller, Trump has seemed especially furious at the special counsel lately. Trump posted in a series of tweets on Tuesday:
"The Phony Witch Hunt continues, but Mueller and his gang of Angry Dems are only looking at one side, not the other. Wait until it comes out how horribly & viciously they are treating people, ruining lives for them refusing to lie. Mueller is a conflicted prosecutor gone rogue........The Fake News Media builds Bob Mueller up as a Saint, when in actuality he is the exact opposite. He is doing TREMENDOUS damage to our Criminal Justice System, where he is only looking at one side and not the other. Heroes will come of this, and it won't be Mueller and his.......terrible Gang of Angry Democrats. Look at their past, and look where they come from. The now $30,000,000 Witch Hunt continues and they've got nothing but ruined lives. Where is the Server? Let these terrible people go back to the Clinton Foundation and 'Justice' Department!"
Democrats, predictably, have backed Flakes calls for the Mueller-protection legislation to be voted on. Senate Minority Leader Chuck Schumer (Democrat - New York) has said Democrats would attempt to attach the Mueller-protection legislation to a spending bill that must pass.