Republican Presidential Candidates React to President Barack Obama's 2016 State of the Union Address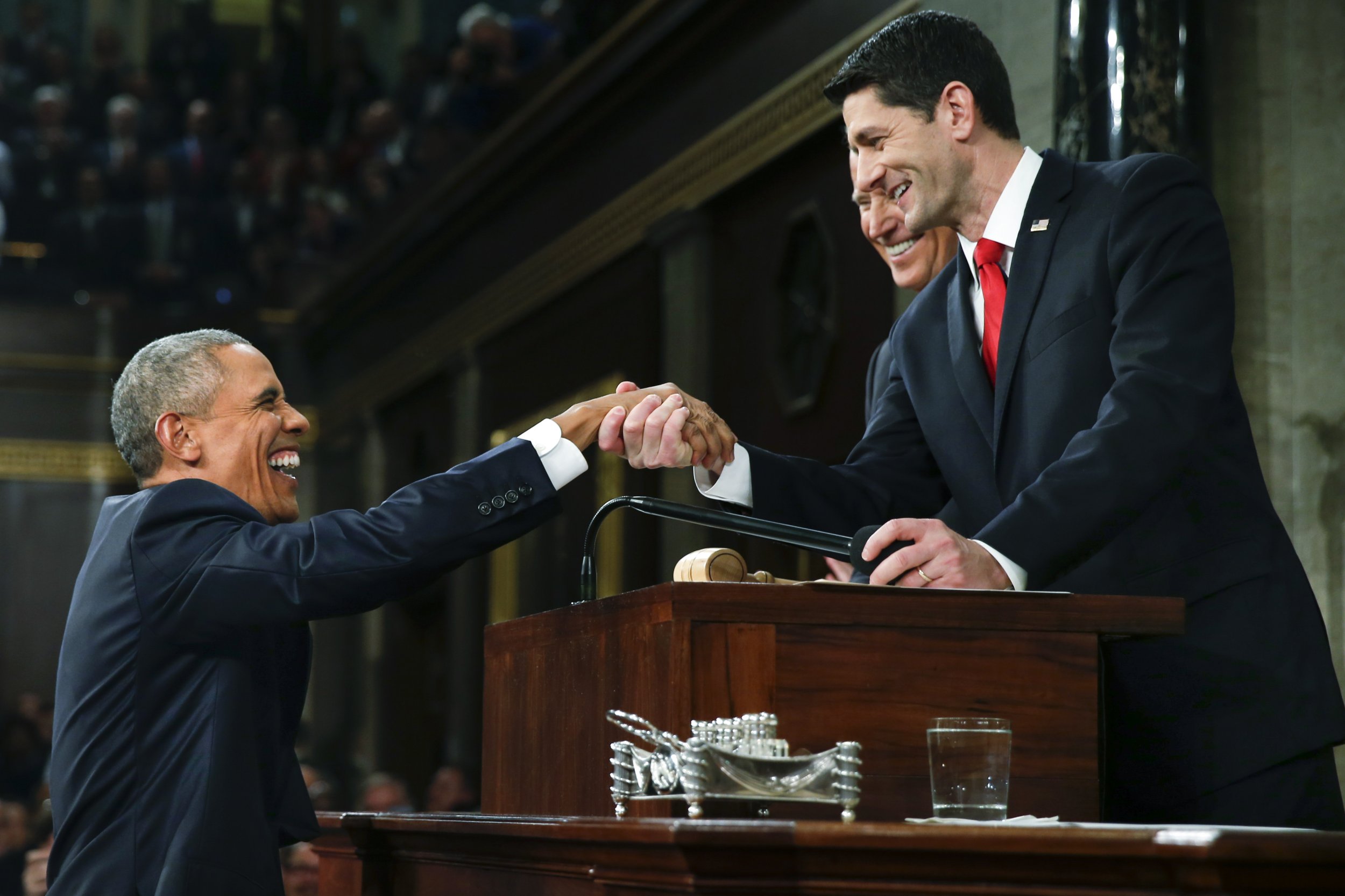 Republican presidential hopefuls were quick to react to President Barack Obama's final State of the Union address on Tuesday evening.
Those hoping to represent the GOP in 2016 took to social media to share their reactions:
Donald Trump
Jeb Bush
Ben Carson
Carly Fiorina
Mike Huckabee
John Kasich
Rand Paul
Marco Rubio didn't jump on Twitter, but then again, he was in attendence as a senator. Rick Santorum was also quiet. Jim Gilmore said he would offer a reaction on a radio show. Ted Cruz planned to react on NBC News and Chris Christie on both MSNBC and Fox.