Republican Strategist Encourages African-Americans to 'Screw Donald Trump'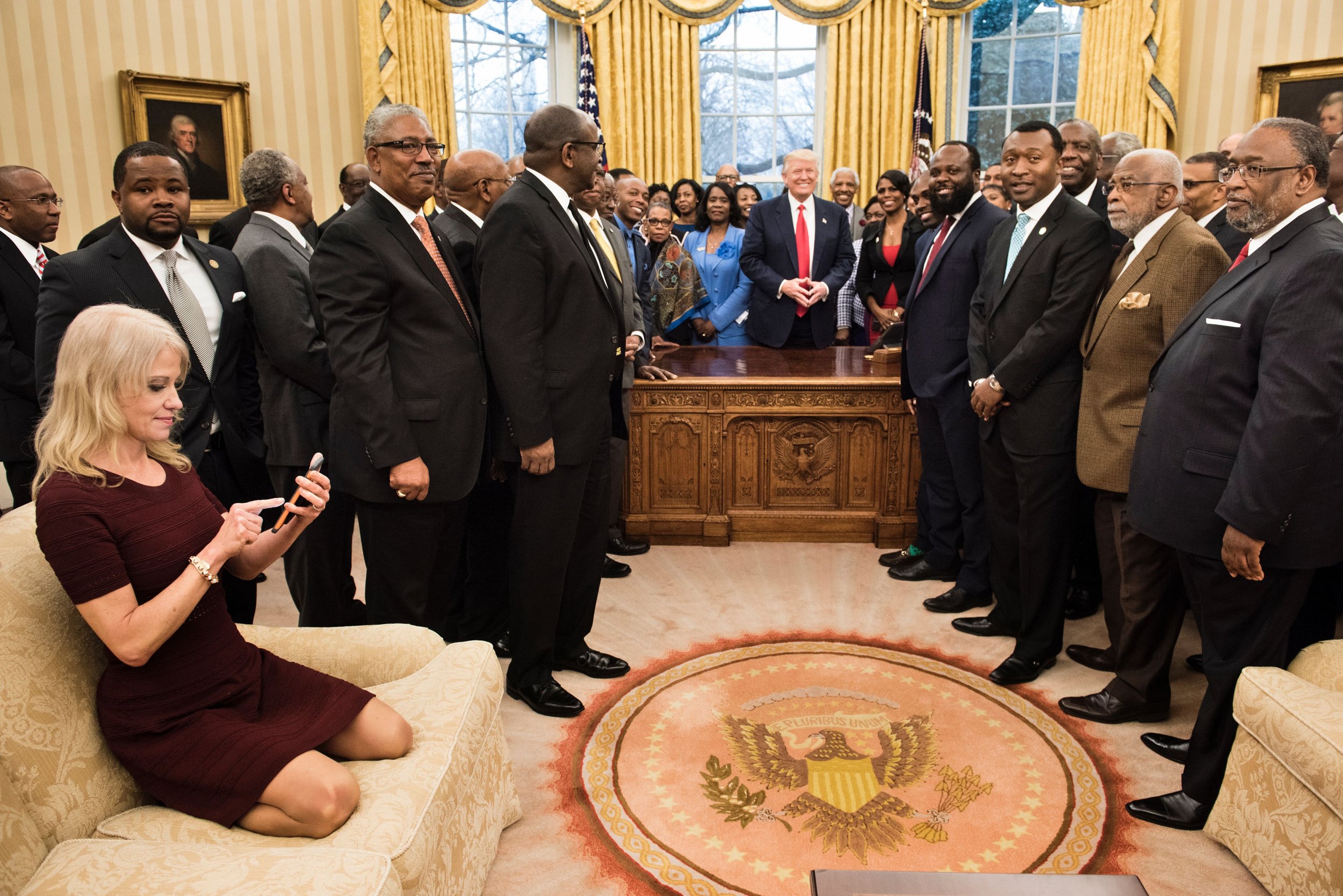 A Republican strategist encouraged African-Americans to "screw Donald Trump" and continue working towards "making our communities better," on CNN Monday morning.
"Look, as an African-American, I am so proud of my community," Shermicahel Singleton said to Brianna Keilar CNN. "I am proud of my culture because we are the product of slaves, people who were brought here from a familiar place to an unfamiliar place, and in spite of all of those things, look at where we are."
Singleton added: "Look at the progress we have made. So in spite of Donald Trump's hateful rhetoric, we will continue to make progress in the right direction and I hope that African-Americans who are listening to his words, screw Donald Trump—we're gonna continue moving forward and progressing and making our communities better."
Singleton formally worked in the Department of Housing and Urban Development before he was reportedly fired in February based on an op-ed critical of Trump that he penned prior to the 2016 election.
Conversations about race have swirled around President Trump's presidency, from his description of some white-nationalist protestors as "very fine people" to saying some predominantly black countries are "shitholes." The latest such controversy was sparked by rapper Jay-Z, who commented on the Trump presidency on CNN's The Van Jones Show on Sunday.
"You spray something and you create a superbug because you don't take care of the problem," Jay-Z said about the rise of Trump. "You don't take the trash out, you keep spraying whatever over it to make it acceptable. As those things grow, you create a superbug. And then now we have Donald Trump, the superbug."
In response, the president tweeted: "Somebody please inform Jay-Z that because of my policies, Black Unemployment has just been reported to be at the LOWEST RATE EVER RECORDED!"
The back-and-forth led to a conversation on CNN Monday morning in which Keilar asked Singleton why Trump responded to Jay-Z and not to Eminem, who also criticized the president.
"I mean it leads to a lot of people questioning President Trump's stand on racial issues," Singleton said. "And I can understand people who say 'Well maybe he does have an issue with people who aren't white.'"