Republican Strategist Says Party's Control of Senate is 'Up for Grabs,' Could Lose More House Seats in 2020
A Republican Strategist said the party could lose its control of the Senate and seats in the House when voters go to the ballot box in November.
Former John McCain presidential campaign adviser John Weaver told Newsweek the odds of the GOP losing Senate control were "not great yet," but said its seats in places like Arizona and Colorado were "in jeopardy."
The ex-George H. W. Bush strategist also said a large turnout in the 2020 elections held on Tuesday November 3 would be bad news for the GOP.
Weaver made headlines in December last year when he launched the Lincoln Project, a Republican-led political action committee against President Donald Trump, with George Conway and other Republicans.
In a joint op-ed for The New York Times accompanying the launch, he and his fellow co-founders hit out at "Trumpism" and said they aimed to oust the president.
Asked if he believed Republicans could lose the Senate and House seats, Weaver told Newsweek: "I do. The Republican seats that are in jeopardy—Arizona, Colorado, North Carolina, Maine, Iowa—those are all states where Trump is trending downwards. So yes, I do believe that control of the Senate is up for grabs."
"And there are still a number of House seats that could flip the Democrat's way," the strategist later added.
He went on to say the higher the turnout, "the worse it is for Republicans in their current state," accusing the party of going out of its way to anger women, minorities and young voters.
"When you say that, people say that they don't ever vote, but you're only talking about if an increase or two or three or four percent across the board from last time," Weaver said. "It doesn't have to be massive."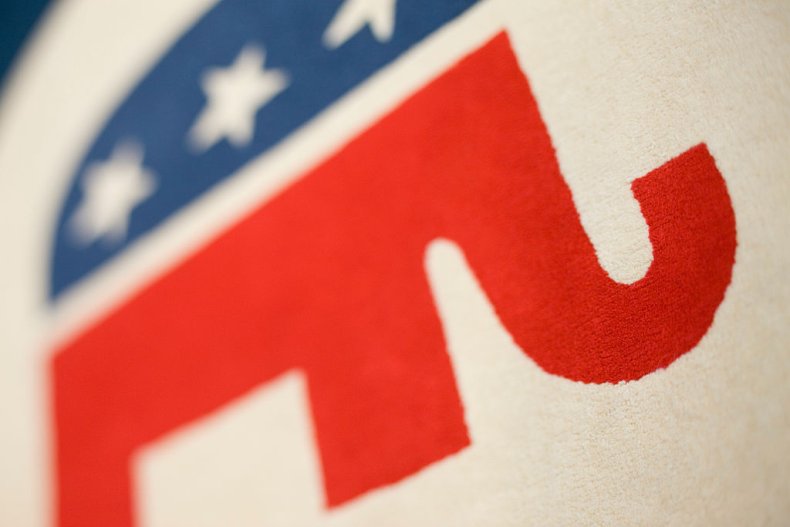 Speaking about President Trump's odds in the presidential race, and the chances of him being convicted in a Senate impeachment trial, Weaver said he believes the commander-in-chief will not be convicted.
But the frequent critic of the president and former adviser to Ohio Gov. John Kasich when it was rumored that he was considering a 2020 bid against Trump further said he didn't believe impeachment had done "anything other than hurt him."
"My expectation is that he could have a pretty rocky 2020... and he won't be re-elected significantly and thank God for that," Weaver said.
Weaver added that he did not think ousting Trump would be easy, saying: "Democrats, you know, they like to try to swim the English Channel with an anvil on their head sometimes to make it a little bit harder than it needs to be."
Asked for a response to Weaver, RNC spokesman Steve Guest said: "We are not concerned with the opinions of consultants who do not know how to win elections."
Newsweek has contacted the White House for comment, but did not receive a response by time of publication.
Responding to the Lincoln Project op-ed in the Times back in December, jointly written by Weaver, Trump campaign communications director Tim Murtaugh told Newsweek that the authors were part of the "swamp" and said labeling them as conservative or Republican was an "insult."
Weaver's claim that the GOP had gone out of its way to anger women and minority voters came days after fellow Republican strategist Rick Tyler suggested it would be a "generation" before the party won back minority voters.
He told MSNBC on Monday that it had done a "really bad job" of recruiting minority members and argued it was "just a matter of time" before House districts and states had "minority-majority" voting populations.