Republican Strategist Slams Ted Cruz, Says He's 'Actually Hurting Our Democracy'
A Republican strategist slammed Texas Senator Ted Cruz for "hurting our democracy" in order to protect President Donald Trump amid the ongoing Ukraine scandal.
The remark was made by political analyst Susan Del Percio during an appearance on MSNBC's Morning Joe on Monday morning. MSNBC host Joe Scarborough kicked off the discussion by asking "how low" Republicans like Cruz can go in their defense of the president.
"How shameless they can be in defense of a man who not only would never defend them, but a man [Trump] who viciously attacked [Cruz's] wife, viciously attacked his father and viciously accused him of having an affair with five different women," Scarborough said.
Del Percio jumped in to say that Cruz's behavior is "even worse than just trying to go low to defend Donald Trump."
"The Republicans, and especially when you see someone like Ted Cruz going on the air, he is actually hurting our democracy. He is basically saying: You cannot trust our military," she added.
A spokesman for Cruz's office responded to the criticism in a statement to Newsweek.
"Turning a blind eye to foreign interference of any kind in our elections is what's actually hurting our democracy," the spokesman said. "There is no doubt that Russia tried to interfere in the 2016 election, but that does not mean Russia was the only foreign adversary to try to interfere. Ukraine, China, and North Korea have also tried to interfere in our elections."
The spokesman went on: "Democrats and members of the media are denying the true extent of the threats we face as a nation because they want to perpetuate a narrative ordered towards impeaching President Trump, not based on facts or evidence but simply because they do not like him and are angry that the American people voted him into office in 2016."
Cruz recently claimed during an appearance on NBC's Meet the Press that Ukraine "blatantly interfered" in the 2016 presidential election, an assertion that has been debunked by many federal officials.
"Of course Russia interfered in our election," Cruz told the show's host, Chuck Todd. "But here's the game the media is playing: Because Russia interfered, the media pretends nobody else did. Ukraine blatantly interfered in our election. The sitting ambassador from Ukraine wrote an op-ed blasting Donald Trump during the election season. That is unusual."
Cruz is not the only Republican leader to spread the conspiracy theory. Senator John Cornyn, a member of the Senate Intelligence Committee, has accused Ukraine of "cheerleading" for Hillary Clinton in 2016. Senator Richard Burr, the chairman of the Intelligence Committee, claimed there was "no difference" in how Russia and Ukraine meddled in the election.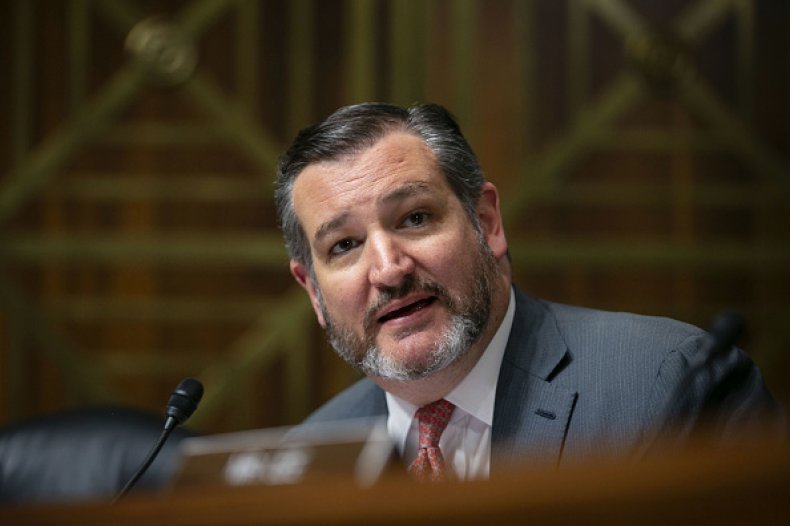 But both current and former federal officials have rejected the theory that Ukraine meddled in the 2016 election.
David Hale, a top official in the State Department, told Congress last week that it was Russia, not Ukraine, that sought to improperly influence the 2016 election. His remarks came during a Senate Foreign Relations hearing on U.S. policy toward Russia.
"Are you aware of any evidence that Ukraine interfered in the 2016 U.S. election?" asked Senator Bob Menendez, a New Jersey Democrat. "I am not," Hale responded.
Hale's assertion was echoed up by Fiona Hill, a former White House adviser on Russia, during her testimony in the House of Representatives' impeachment inquiry against Trump.
"This is a fictional narrative that has been perpetrated and propagated by the Russian security services," Hill told House Intelligence Committee members about the theory that Ukraine interfered in the election.
Update (12/9/2019, 3:30 p.m. ET): This story has been updated to include comment from a Cruz spokesman.