Republican Support for Trump's Impeachment Rises to 18 Percent, Poll Shows
Republican voters' support for removing President Donald Trump from office is rising amid the impeachment inquiry that has escalated in recent months.
Americans continue to be split —49 percent to 47 percent—over whether Trump should be impeached and removed from office, according to an ABC News/Washington Post poll released Friday.
However, 18 percent of GOP respondents indicated they want Trump removed from office by impeachment, a number that has increased in recent weeks from single digits. Eighty-two percent of Democrats and 47 percent of Independents said they, too, back such a move.
The increased support for Trump's removal from office and his declined approval rating among Republicans comes at a time when the House's impeachment inquiry will wrap-up its closed-door proceedings to focus on public hearings. The proceedings have featured a steady drip of damning information from witnesses over the course of the past month about the Ukraine controversy.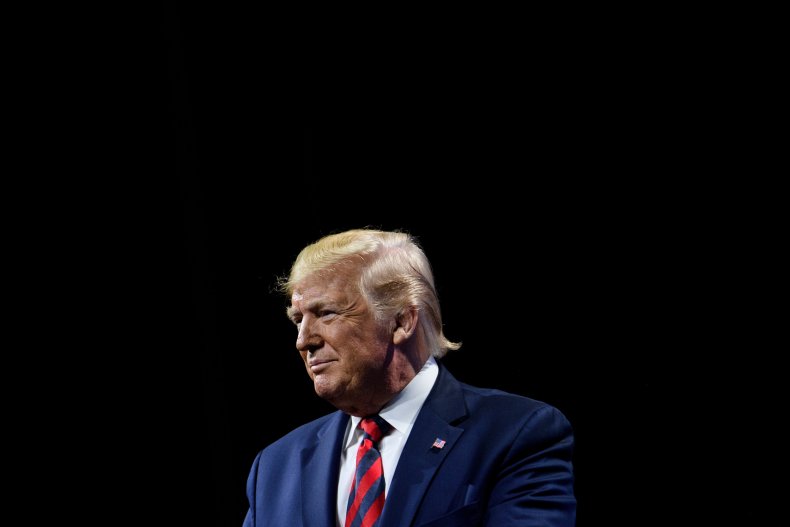 A majority of Americans, or 55 percent, said in the poll that Trump has done "something wrong" in his dealings with Ukraine.
The majority of those surveyed, or 60 percent, also said it was "inappropriate" for Trump to involve his personal attorney, Rudy Giuliani, in foreign policy matters involving Ukraine. Eighty-three percent of Democrats agreed, as did 61 percent of Independents and 32 percent of Republicans.
There is also concern among Americans about the way the president has responded to the impeachment inquiry, with 58 percent disapproving and 34 percent approving his handling of it. Fifty percent disapprove of the way Democrats have so far handled the probe in a private setting, with 65 percent saying hearings should be held in public.
The House took a significant step forward Thursday toward impeachment by approving a set of rules and procedures for public hearings— an indication the chamber is likely to soon release a report on the evidence that's been gathered thus far, and that legislators will turn from private depositions to public testimonies. The timeline is not yet known.
As for investigating Trump, a majority of Democrats said they are more interested in politically hurting the president rather than upholding the Constitution. At the same time, a greater majority said they believe Republicans in Congress who defend Trump would rather help him politically than uphold the Constitution.
The poll also showed that the president's approval rating among Republicans has taken a hit, causing it to be his career-low among GOP voters. Seventy-four percent of Republicans approve of Trump overall. That number is down by 13 percent from a similar survey in July, when 87 percent of Republicans said they approved.
The ABC/Post poll was produced by Langer Research Associates and was conducted from October 27-30 among 1,003 adults. Among the sample size was 29 percent Democrats, 23 percent Republicans and 38 percent Independents. The survey has a margin of error of plus or minus 3.7 percent.