Republican Susan Collins Says She'll Vote to Acquit Trump Despite His 'Improper' Conduct, 'Very Poor Judgment'
Just hours before President Donald Trump is set to deliver his fourth State of the Union address Tuesday, Republican Senator Susan Collins of Maine said she will vote for the president's acquittal in his impeachment trial.
"Impeachment of a president should be reserved for conduct that poses such a serious threat to our governmental institutions as to warrant the extreme step of immediate removal from office," she said on the Senate floor.
A final vote on whether Trump is guilty of abuse of power and obstruction of Congress, which is certain to end with Trump's acquittal by the GOP-controlled chamber, is slated for 4 p.m. Wednesday.
Collins, a moderate member of her party who faces a tough reelection and was previously undecided on impeachment, was one of just two GOP senators who sided with Democrats last week in a failed effort to subpoena documents and witnesses, such as former national security adviser John Bolton.
Collins' position was despite her belief that Trump's July 25 phone call with his Ukrainian counterpart, in which he asked the foreign country to investigate the Bidens while withholding military aid, was "improper and demonstrated very poor judgment."
"It was wrong for President Trump to mention former Vice President Biden on that phone call, and it was wrong for him to ask a foreign country to investigate a political rival," Collins said.
But she elaborated that the Democratic House impeachment managers "did little to support its assertion" that, if left in office, Trump would be a national security threat. The bar for removal, Collins said, is even higher when the alleged conduct is not inherently criminal.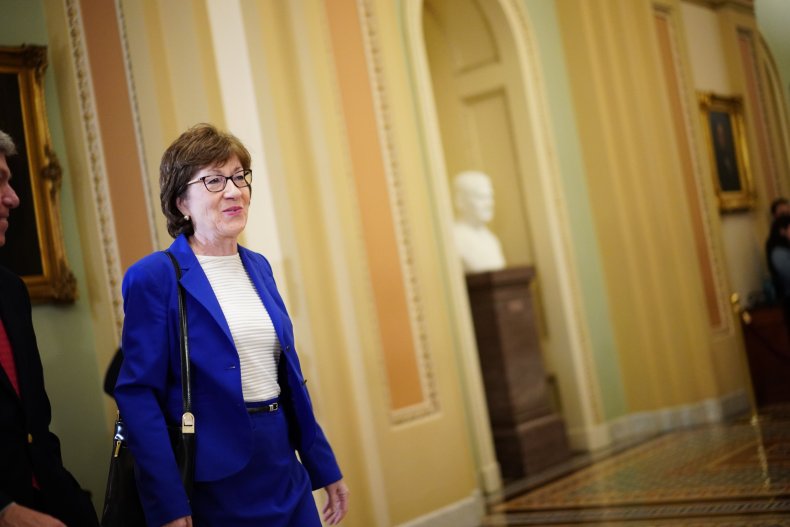 Collins also said House Democrats should have taken the time to go to court to compel Bolton's testimony, which the White House blocked. By declining to do so out of expediency, Collins said the House "substituted some political preference for speed over finality."
"It has been 230 years since George Washington first took the oath of office, and there are good reasons why during that entire time the Senate has never removed a president," Collins continued. "Such a move would not only affect the sitting president but could have unpredictable and potentially adverse consequences for public confidence in our electoral process."
With Collins' position now known, it leaves Senator Mitt Romney of Utah the lone Republican wildcard. The frequent Trump critic and 2012 presidential candidate joined Collins in her vote to subpoena Bolton and others. But as of Tuesday afternoon, Romney continued to keep his cards close, not yet revealing how he planned to vote.
There also remains several Democratic toss-ups, including Senators Joe Manchin of West Virginia, Doug Jones of Alabama and Krysten Sinema of Arizona. None of them have yet tipped their hands.
In a floor speech Monday, Manchin said the president's dealings with Ukraine were "unacceptable" and "cannot go unchecked." Still, he remained undecided.
Manchin did suggest that a bipartisan censure of Trump would be a strong response, and he later unveiled a resolution to do just that. But his Democratic colleagues have said such action fails to go far enough, and Republicans have shown little-to-no interest in formally rebuking the president after so vehemently defending him for months.