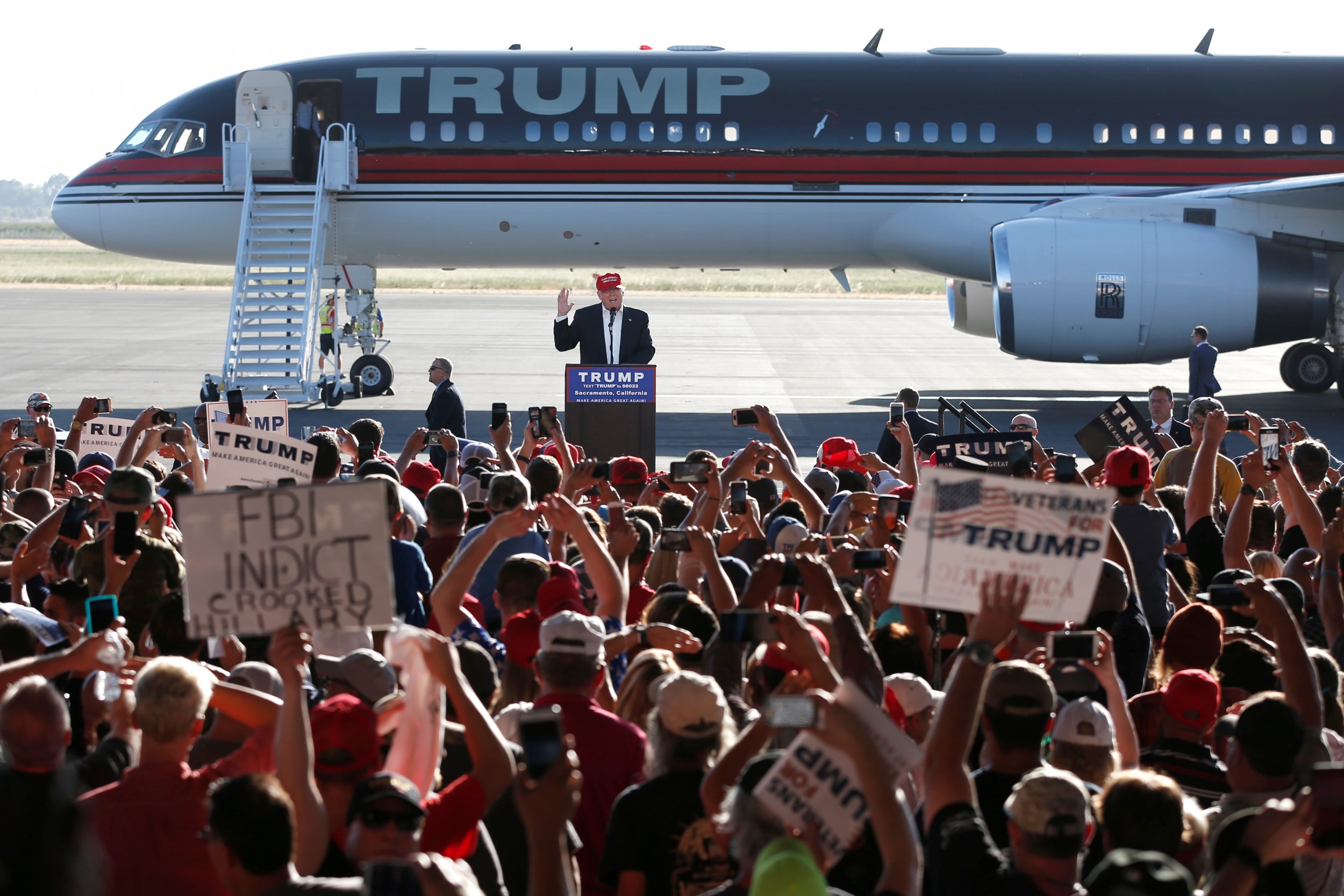 If you're one of the lucky Americans who owns a private jet, don't fret. Republicans have your back—in the form of tax breaks.
The new Senate tax bill will give those who own or lease private planes breaks on the amount they pay to companies for maintenance, storage, fueling and even when they want to hire pilots and a crew onboard.
The proposal is tucked in the middle of the controversial bill's latest version, dubbed the Tax Cuts and Jobs Act. The House approved the bill Thursday and it's now headed to the Senate.
The bill's main goal is to help businesses, with hopes of spurring more competition and preventing them from moving overseas, according to The Washington Post.
But it also will help the very rich, including President Donald Trump. In fact, not as many of the wealthy will be required to pay the estate tax, which is paid when property and other assets over $5.5 million are passed on to someone's heir because lawmakers are doubling the amount to $11 million, the newspaper reported.
A part of the bill on tax breaks for those who own or lease a private plane reads in part:
The proposal exempts certain payments related to the management of private aircraft from the excise taxes imposed on taxable transportation by air. Exempt payments are those amounts paid by an aircraft owner for management services related to maintenance and support of the owner's aircraft or flights on the owner's aircraft. Applicable services include support activities related to the aircraft itself, such as its storage, maintenance, and fueling, and those related to its operation, such as the hiring and training of pilots and crew, as well as administrative services such as scheduling, flight planning, weather forecasting, obtaining insurance, and establishing and complying with safety standards. Aircraft management services also include such other services as are necessary to support flights operated by an aircraft owner.
There were about 11,261 private planes registered in the United States as of 2012, according to Forbes.
Massive tax cuts have been a priority for Trump since he took office. After news broke the bill passed—by a 227-205 vote—he applauded the House's efforts on Twitter. Thirteen Republicans voted against the measure.