Republican Tells Fox News That Michael Flynn Memo Is 'Good News for President Trump'
A Republican congressman told Fox News host Sean Hannity that special counsel Robert Mueller's Tuesday memo recommending a lenient sentence for former national security adviser Michael Flynn for substantially assisting in his investigation was actually "good news" for President Donald Trump.
"I think it's good news for President Trump tonight that this is what it's come down to," said North Carolina Representative Mark Meadows, who serves on the House Freedom Caucus. "Even though they said he substantially cooperated, I think he substantially cooperated to say that there was no collusion and we can look at it with that in mind."
In his memo, Mueller said Flynn provided "substantial assistance" in his probe into Russian interference and possible collusion with the Trump campaign during the 2016 presidential election, and recommended that Flynn face no prison time.
Hannity, a close friend and informal adviser to Trump, started the discussion by suggesting it would "be a normal process" for an incoming director like Flynn to talk to his new counterparts about important issues and potential policy changes.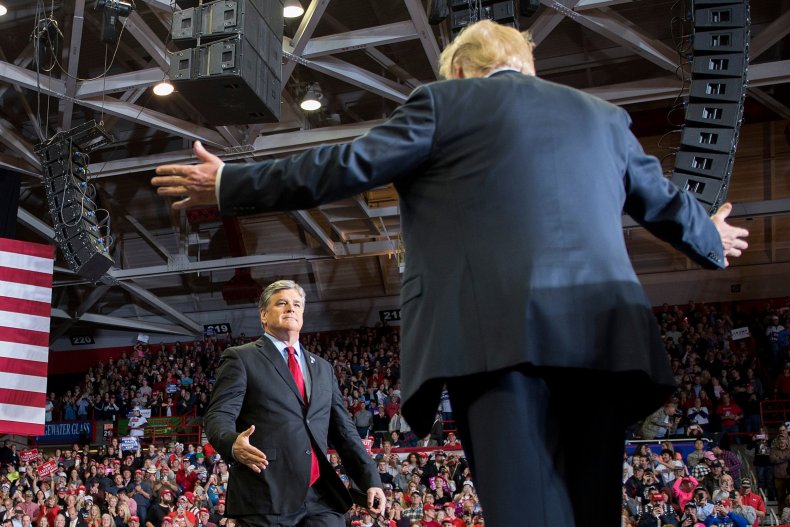 Meadows responded that it would be "a natural occurrence" and addressed Mueller's memo.
"I have looked at this report and, yes, everybody is going to focus on what has been redacted. Let's look at what is not in there," Meadows said. "There is no suggestion that Michael Flynn had anything to do with collusion. He was with the transition team. He was part of the campaign. And, yet, there is no mention of collusion."
Meadows then concluded it was "good news" for Trump, and called for Mueller to wrap up his probe.
"If this is the best we've got coming out of Mueller's investigation, it is time that he writes the report, closes it out, and let the American people focus on what is important to them, which is really about making sure they keep their jobs and the economy, and what the President has been delivering on," Meadows said. "Hopefully this is the beginning of the end."
Hannity, who reportedly has Trump's direct phone line and speaks with the president several times a day, scrutinized Mueller for his report on Flynn.
"This is how America's going to treat a military hero?" Hannity said. "This is a sad and pathetic moment for not only the special counsel, but for the country."
In December 2017, Flynn pleaded guilty to lying to the FBI about his contacts with Russian officials while he worked on the Trump transition team.