Republican Senator Blasts Trump As 'Weak' for Saying Putin's Russia Should Be Invited Back to G-7
President Donald Trump's assertion Friday that Russia should be invited back into the Group of 7 was labeled as "weak" by a top Republican senator, who added Russian President Vladimir Putin was not Trump's "buddy."
Senator Ben Sasse of Nebraska provided a strong rebuke to the president, one that few members of the GOP have done publicly since Trump won election to the White House. He also accused Putin of waging a "shadow war" against the country.
"This is weak," Sasse said. "Putin is not our friend and he is not the President's buddy. He is a thug using Soviet-style aggression to wage a shadow war against America, and our leaders should act like it."
Trump, whose opponents have accused him of sidling up to Russia and Putin since he took office, suggested Russia be allowed back into the global economic group before heading to Canada for its latest summit.
"Why are we having a meeting without Russia being in the meeting?" Trump asked reporters. He continued: "I would recommend—and it's up to them, but Russia should be in the meeting, it should be a part of it. Whether you like it or not, and it may not be politically correct, but we have a world to run."
Prior to the G7, Trump, who campaigned on fixing the country's trade deals with numerous nations around the globe, has publicly tussled with the leaders of allies Canada and France. He specifically claimed both countries were "charging the U.S. massive tariffs" and accused them of creating "non-monetary barriers" to U.S. goods.
Russia, which has the 12th largest economy in the world according to the World Bank's 2016 numbers, was kicked out of the then G8 in March 2014 in response to its annexation of Crimea from Ukraine. The remaining countries in the group include the United States, Canada, France, Great Britain, Germany, Italy and Japan. Russia was previously added to the group in 1998.
Following the taking of Crimea, the Obama administration imposed heavy sanctions on Russia's already limited economy that have stymied the nation's growth and cooled relations significantly between Russia, the U.S. and European powers.
Trump, too, has placed sanctions on Russia after Congress passed a law last year mandating punishment for Russia's meddling in the 2016 election. Trump signed the measure but claimed Congress was infringing on his executive powers.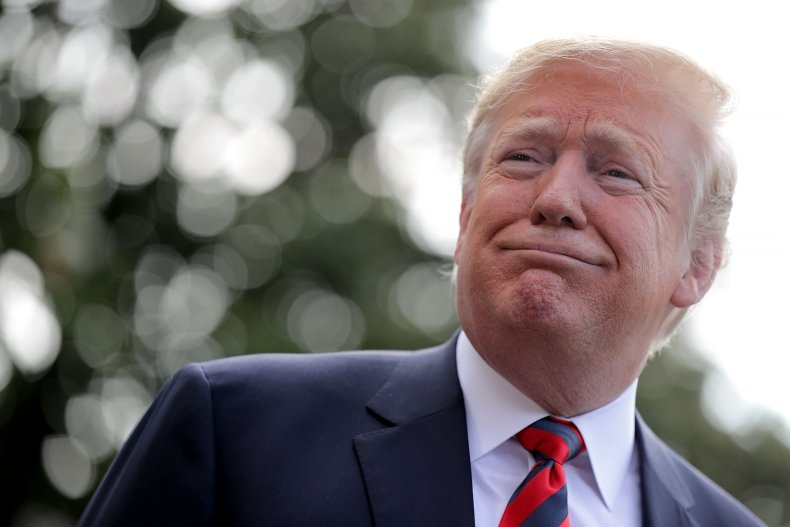 The president's latest comments will doubtless provide his critics more cause to claim the Trump campaign colluded with Russia to win the White House of Hillary Clinton.
Trump and members of his administration have vehemently denied any collusion with Russia. And the president has repeatedly attacked the special counsel's ongoing investigation into Russia's interference as a "witch hunt" and a "hoax."