Republican Senator Ron Johnson of Wisconsin has cautioned that his state should reopen "safely," noting that images and videos of crowded bars amid the novel coronavirus pandemic cause "concern."
The Wisconsin Supreme Court on Wednesday overturned the stay-at-home order put in place by Governor Tony Evers, a Democrat, which had been set to expire at the end of May. Photos and videos quickly began circulating in news reports and online, showing crowded bars and restaurants as some Wisconsin residents abandoned social-distancing guidelines.
Speaking to CNN on Sunday, Johnson suggested this was a relatively small group of the midwestern state's residents but expressed concern as well.
"I certainly see a small subset of Wisconsinites celebrating a little freedom. We've all been pent up, we've all been frustrated, and so I think they took that occasion," he said. "But you know, what I see in Wisconsin is primarily people who are being very responsible, wearing masks in grocery stores, maintaining social distancing, taking this disease as seriously as it really needs to be taken."
The senator noted that some Wisconsin residents were not following social distancing guidelines.
"I realize that those are images that they concern probably all of us," the GOP lawmaker said. "But again, we do need to move to keep as much of our economy open as possible, open it up safely and responsibly."
Despite the Wisconsin Supreme Court ruling, Evers urged residents of his state to continue following social-distancing guidelines going forward.
"Folks, deadly viruses don't go away on their own and they don't go away because the supreme court says so," Evers said Thursday in a radio message. "We cannot let this ruling undo all the work we have done and all the sacrifices Wisconsinites have made over these past few months."
The Centers for Disease Control and Prevention (CDC) released official guidance last week on the reopening of schools, restaurants and other businesses amid the coronavirus pandemic. An earlier draft of the guidelines was previously rejected by the White House and the final document appears to be more watered-down than the original, which has been leaked.
The advice from the CDC to business urges them to promote social distancing and avoid crowding.
"Encourage social distancing and enhance spacing between employees, including through physical barriers, changing layout of workspaces, encouraging telework, closing or limiting access to communal spaces, staggering shifts and breaks, and limiting large events, when and where feasible," the document says.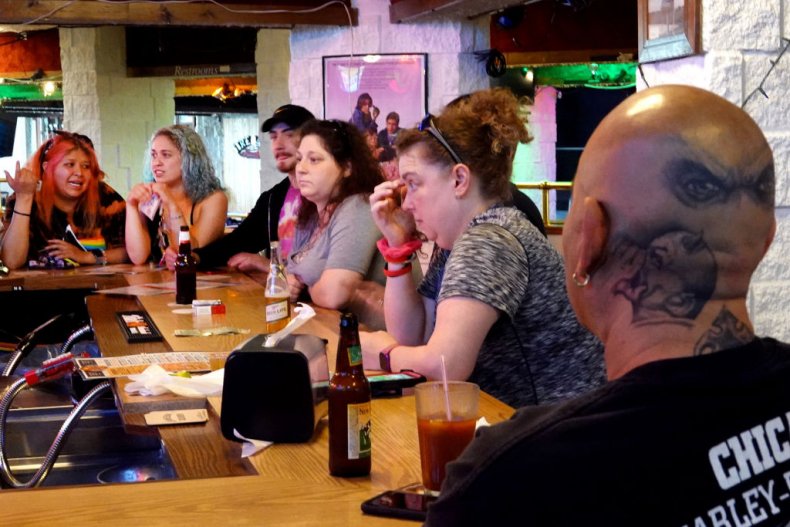 Notably, Wisconsin's reopening also comes against the guidance laid out by the White House Coronavirus Task Force last month. Under those guidelines, states should not consider reopening until they have seen a downward trend of new confirmed cases of the novel coronavirus or a downward trajectory of new positive tests for 14 days. The number of new cases has actually been on the rise over the past week.
In total, Wisconsin has confirmed more than 11,000 cases of COVID-19. Of those cases, 445 have died.