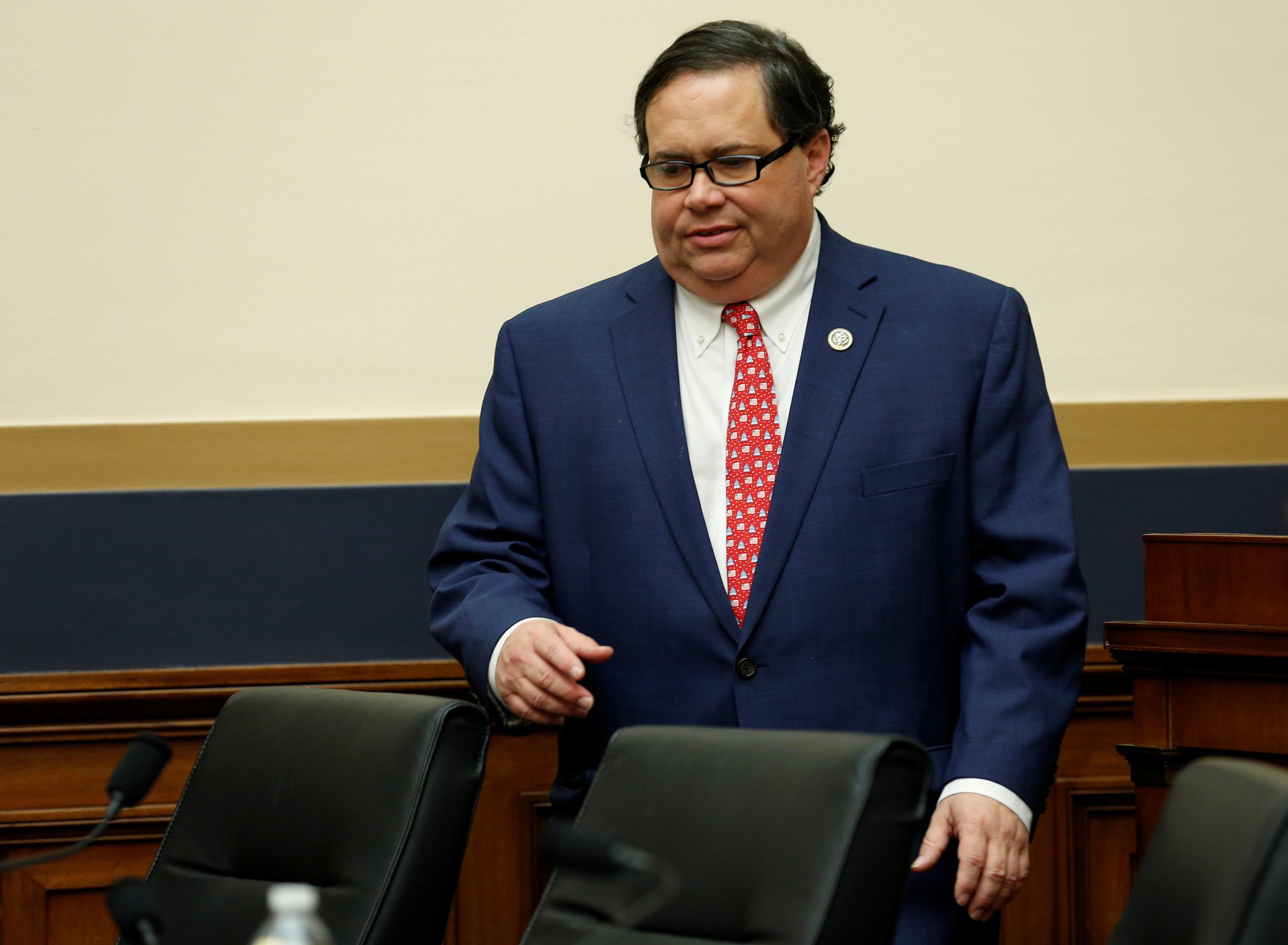 The Republican speaker of the House, Paul Ryan, announced on Thusday that he supports the decision by one of his party's lawmakers to "retire" in the wake of multiple allegations of sexual harassment.
"I think he's making the right decision to retire," Ryan told reporters of Representative Blake Farenthold (R-Texas), who allegedly made sexually explicit jokes and created a "hostile work environment" for his staffers. "There are new stories that are very disconcerting. Unacceptable behavior has been alleged in those stories and I think he's made the best decision that he's going to be leaving Congress, and that reflects some of the conversations we've had."
When asked directly later if he believes Farenthold should resign now instead of waiting until the end of March to retire, he wouldn't say.
With other members of Congress having resigned recently, some might say Ryan's apparent leniency in this case suggests that the consequences for alleged sexual misconduct depend on the political party of the accused. Earlier this month, a leading House Democrat, John Conyers of Michigan, stepped down following allegations of inappropriate behavior toward female staffers. Days later, another Democrat, Senator Al Franken of Minnesota, followed suit, ceding to mounting pressure from colleagues in his party.
Top Democrats aren't ready to let Farenthold off the hook, in relative terms, for his alleged misdeeds, calling for him to face the same repercussions as his Democratic counterparts.
"In terms of Farenthold, we're talking about news reports that indicate an environment rife with abuse and harassment in his office," House Minority Leader Nancy Pelosi said Thursday. "These accounts from former staffers are shocking, unacceptable and must be respected. Congressman Farenthold should resign."
Resign or retire, it makes no difference for Farenthold with regard to his pension: According to a 2013 report from the Congressional Research Service, the terms of a Congress member's departure has no impact on his or her pension, unless it involves being convicted of any of 31 corruption-related felonies.
Democrats were slow at first to condemn the members of their party accused of sexual misconduct. Part of the hesitation was for political reasons, such as concerns about losing seats to Republicans in an already GOP-controlled Congress. And many worried about the very scenario Farenthold's retirement presents: that Democrats would hold their own accused sexual predators accountable for their alleged behavior, while Republicans would give theirs a pass.
"On the one hand, you want to be a party that has zero tolerance for this," Democratic strategist Rebecca Katz told NBC News in November. "But on the other hand, there's a lot of important work to do—like stopping this tax bill—and we can't do that if our people are dropping like flies, while the other side is refusing to hold their people accountable."
She continued: "I worry that by doing the right thing, and forcing our people to resign while Republicans do nothing, Democrats will just be giving up seats—which is going to be terrible for women."
In the long run, though, the Democrats' decision to oust Conyers and Franken could pay off, political strategists say, as it could give them the moral high ground over a party thought to belong to men accused of sexual misconduct, including Farenthold, Roy Moore—who just lost his bid to become a U.S. senator representing Alabama—and President Donald Trump.
"You can't dress this up politically," Michael Steele, a former chairman of the Republican National Committee, earlier told Newsweek of the party's support for Moore. "If they're not willing to confront these allegations directly, they will pay a very dear price at the ballot box next year.
"Women aren't just going to vote Republicans out of office," he continued. "They're going to take their seats."