New Pew Poll: Republicans and Democrats Agree On Measles Vaccine Safety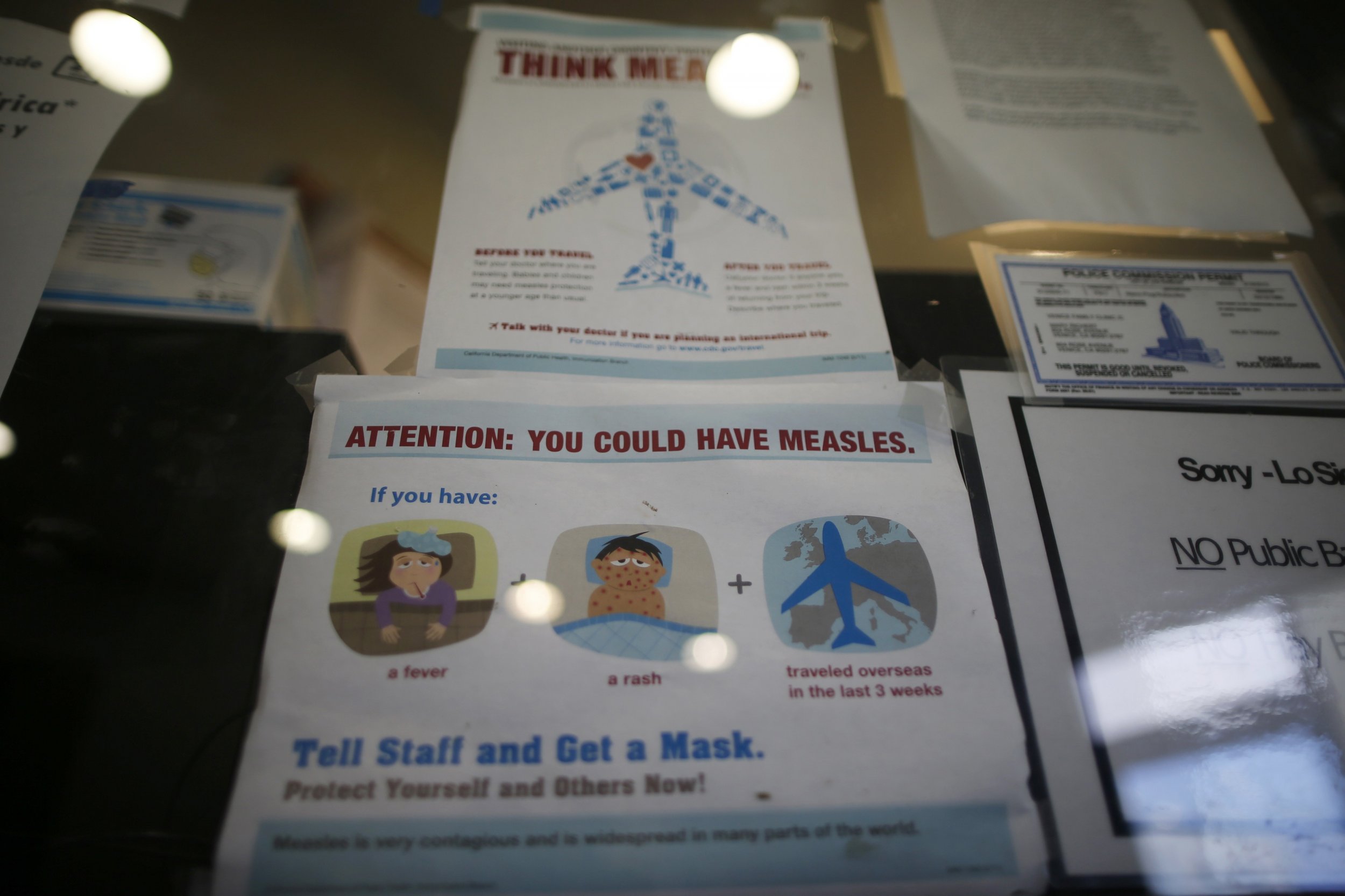 Over eight out of every 10 Americans think the measles vaccine is safe for healthy children, according to a national survey released on Monday.
Further, the recent Pew Research Center poll found no evidence of political dividing lines, with the majority of Democrats, Republicans and Independents all believing the measles vaccine to be safe. At 89 percent, Republicans had the highest majority of those who thought the vaccine to be safe, followed closely by Democrats (87 percent) and Independents (83 percent).
Overall, 83 percent of respondents said the measles, mumps and rubella vaccine is safe for healthy children, while 9 percent said it's unsafe. Seven percent of those asked said they didn't know whether or not the vaccine is safe.
The survey asked specifically about the safety of the vaccine for healthy children; some children, including those who are too young to be vaccinated and kids with autoimmune disorders, cannot be safely inoculated.
The media and public debate over vaccine safety has exploded this year after a measles outbreak that began in a California Disney theme park has gone on to infect more people with measles in the first month of 2015 than the entirety of 2012.
Inevitably, vaccines have become politicized. Last week, with Kentucky senator and likely 2016 presidential candidate Rand Paul, a Republican, was photographed getting a hepatitis A booster shot after his comments that vaccines should be voluntary, thereby gaining back slight credibility with the near-majority of those who support vaccinations. New Jersey Governor Chris Christie also said it should be up to parents to decide if their children are vaccinated, but he also had to walk back his comments last week.
In the recent Pew poll, younger people and those with less education were the most likely groups to respond that the measles vaccine is unsafe. Fifteen percent of 18- to 29-year-olds asked think the vaccine is unsafe, compared with 4 percent of those 65 years old and older. Similarly, 14 percent of people with a high school education or less thought vaccines were unsafe, compared to just 5 percent of college graduates.
Some of the reasons cited by those who questioned the vaccine safety included the belief that it causes "autism and other problems" and mistrust of pharmaceutical companies.
The survey asked 1,003 adults their view on the measles vaccine between February 5 and 8, 2015.