Trump Tombstone at Elementary School Halloween Party Ignites Uproar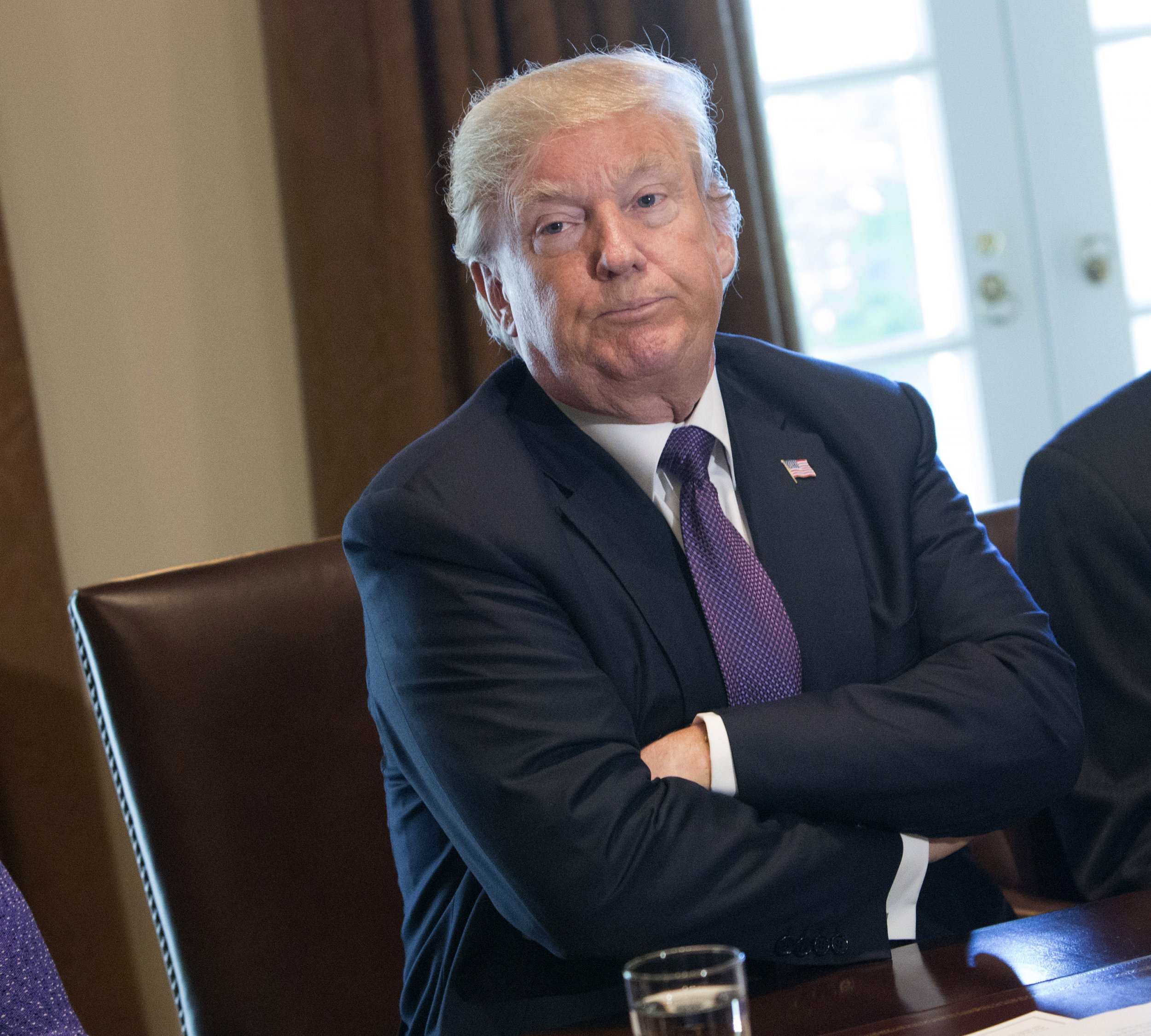 Republican officials in Massachusetts are arguing that schools are not places for "nasty political agendas" after a public elementary school allowed students to throw bean bags at a fake tombstone marked with the name of the president of the United States.
A "Haunted Happenings" fundraising event was held Friday at West Parish Elementary School in Gloucester, where children played bean bag toss with a tombstone labeled "Don Trump." Local GOP officials are outraged.
State Committeewoman Amanda Orlando Kesterson posted a photo of the tombstone on Facebook and wrote that Trump always deserves respect and that political agendas should be kept out of schools.
"I find it absolutely despicable that the PTO of one of our local elementary schools would bring this political agenda before our children," Kesterson said in a statement. "Our school system is not the place for nasty political agendas."
Among the comments on Kesterson's post was one that said the game set a bad example for kids. Some called for the school principal to be fired.
Parents said the game was intended to be humorous, but the school district has since apologized for the tombstone. Gloucester Mayor Sefatia Romeo Theken shared the district's statement on her Facebook page and said the city does not condone political messaging in schools.
The school's principal, Telena Imel, said in a statement that "intentionally or not" the game "inappropriately brought a political agenda into what was designed to be a fun family affair."
Going forward, Imel said, the district will make it clear to event organizers that politics should be left at the door.
"What saddens me most is that some of our families were understandably uncomfortable while attending this event," she said in the statement.
A parent sent an email to the district with an apology, called the event a fiasco and saying there was no malicious intent behind the game. The name of the parent was not included in the post shared by the mayor.
"I deeply regret the backlash that was incurred from this," the parent wrote. "We hope that you especially had not received too much heat from this incident."