Republicans Angry that Donald Trump is Stockpiling Cash for 2020 Rather than Helping 2018 Candidates: Report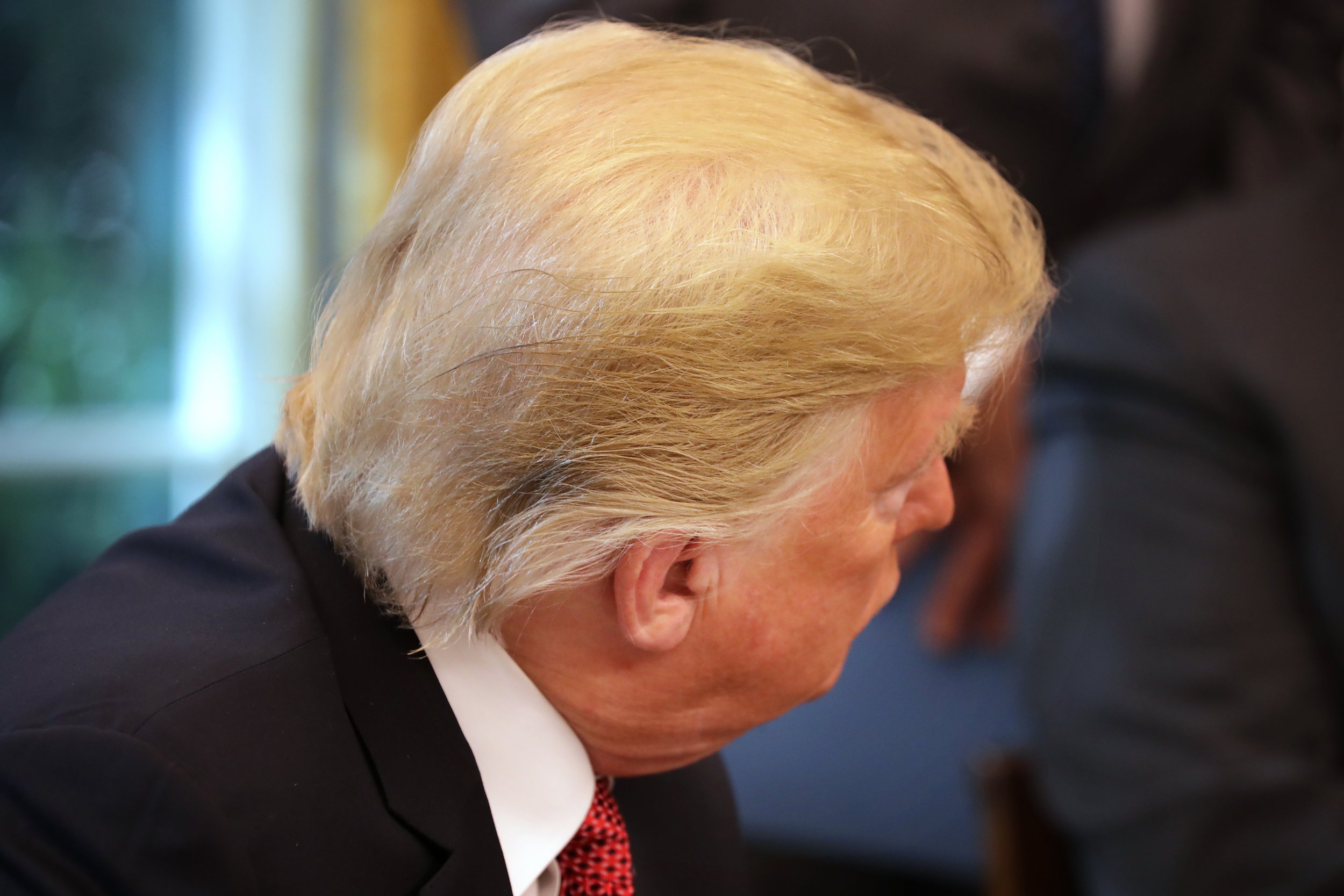 Some Republicans have grown frustrated with the reams of cash President Donald Trump has stacked up for his 2020 campaign in lieu of helping out GOP candidates in 2018, The New York Times reported this week.
Trump's campaign has brought in some $106 million and is sitting on about $47 million, but that might be hurting others in the GOP. The Times noted that Trump joint committees—Trump Victory and Trump Make America Great Again—have sent along $21 million to the national and state GOP committees but that the committees have sent far more ($35 million total) to the Trump campaign. The Republican Party controls both the Senate and the House at the moment—keeping the status quo would be huge for Trump's agenda.
"Helping congressional Republicans hasn't been a priority for Trump until the last few weeks," Republican strategist Alex Conant told the Times. "Nobody faults him for raising money for his re-election campaign, but if Democrats win, it may be the most costly fundraising a president's ever done."
Right now, things appear to be close in 2018. As it stands, FiveThirtyEight projected the Democrats have a 5-in-6 chance of taking back control of the house. It projected a four-in-five chance that the GOP would hold on to the Senate, however. As of Thursday, RealClearPolitics had 30 races in the House and 6 in the Senate rated as "toss-ups."
Trump's team did claim to the Times that the president's efforts to support candidates has helped them bring in $100 million through fundraising—a point that can't really be confirmed—and pointed toward his paying for and appearing at rallies ostensibly aimed at helping GOP candidates. Of course, those rallies typically turned into the Trump show, where he riffed on the latest news and trots out the lines his crowd loves.
For his part, the president has asserted that he has hugely helped candidates.
"I will say that we have a very big impact," he told the Associated Press this month. "I don't believe anybody's ever had this kind of an impact. They would say that in the old days that if you got the support of a president or if you've got the support of somebody it would be nice to have, but it meant nothing, zero. Like literally zero. Some of the people I've endorsed have gone up 40 and 50 points just on the endorsement."