Republicans Applaud Joe Manchin for Rejecting Biden's 'Terrible' Build Back Better Act
Republicans on Sunday applauded Democratic Senator Joe Manchin after he confirmed his rejection of President Joe Biden's Build Back Better bill.
"This is one of the best Christmas gifts America could get this year. This bill was far too expensive and far too radical. And even the supposedly slimmed down version was filled with hidden costs," GOP Rep. Robert Aderholt of Alabama tweeted on Sunday. "I applaud Senator Manchin for standing his ground."
During an appearance on Fox News Sunday, Manchin said that he will not support the $1.7 trillion package that includes plans to tackle climate change and improve health care, among other objectives. The bill passed the House of Representatives last month.
"I cannot vote to continue with this piece of legislation," Manchin said on Sunday. "I've tried everything humanly possible. I can't get there. This is a no. I have tried everything I know to do and the president has worked diligently. He's been wonderful to work with."
The West Virginia senator said on Sunday that he had "reservations from the beginning" about the bill. He said that he will not support it because of the national debt, surging inflation and the spread of the new COVID variant Omicron.
Other Republicans also thanked Manchin for his continued opposition.
"Thank you, Sen. Joe Manchin for doing the right thing," former Republican Maryland congressional candidate Kimberly Klacik wrote on Twitter on Sunday. "It's a terrible bill & should have never made it this far."
On Thursday, Biden spoke about his latest negotiations with the West Virginia moderate, who has steadily opposed the bill for its price tag.
"Senator Manchin has reiterated his support for Build Back Better funding at the level of the framework plan I announced in September," Biden said in a statement. "I believe that we will bridge our differences and advance the Build Back Better plan, even in the face of fierce Republican opposition."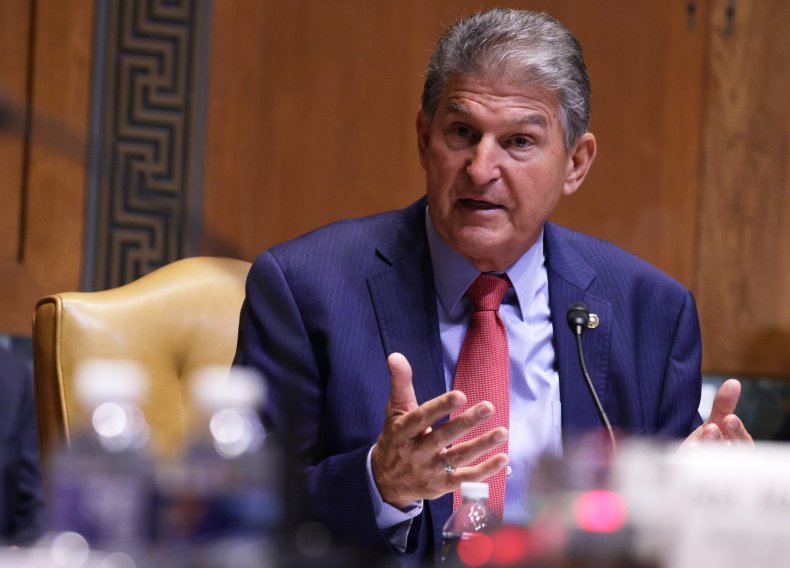 Manchin's support is crucial for Democrats to pass the bill, with Republicans uniformly opposing it. The Senate is evenly divided between the two parties.
Senate Majority Leader Chuck Schumer had set a deadline for the passage of the bill by Christmas. Democrats have been concerned that failing to get Manchin on board to pass the legislation might harm their chances in the 2022 midterm elections.
Newsweek contacted the White House for comments but didn't hear back in time for publishing.