Republicans Are Split Over Allowing Any Voter to Vote By Mail Despite Trump Opposition, Poll Shows
President Donald Trump has repeatedly voiced his strong opposition to expanding access to voting by mail ahead of the November election, but Republicans appear to be about evenly split over the issue.
A new poll by the Pew Research Center, the results of which were published Tuesday, shows that 49 percent of Republicans support allowing all voters to cast their ballots by mail, while 51 percent oppose the option. Among Democrats, there is overwhelming support for expanding voting by mail, with 87 percent saying they are in favor, including 63 percent who are strongly in favor.
Overall, 70 percent of respondents said they favor allowing any voter to cast a ballot by mail. The Pew survey also found that 69 percent of respondents backed automatically registering all eligible citizens to vote. Among Democrats, 84 percent favored the idea of automatic registration, while a slim majority (53 percent) of Republicans supported the option.
A previous survey by Harvard and Harris Insights and Analytics, which was published earlier this month, found that nearly three-quarters of Americans supported conducting the presidential election entirely by mail. While 72 percent of respondents supported the proposal, just 28 percent were opposed.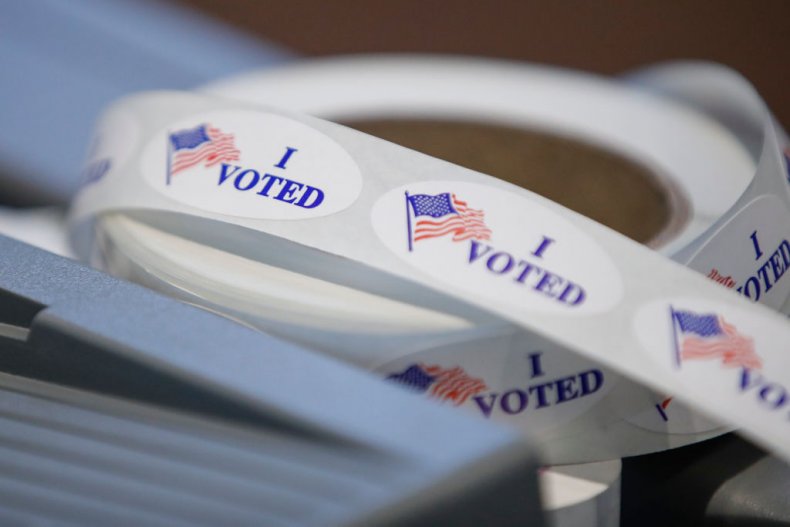 Making it easier for Americans to vote by mail has been discussed more urgently during the coronavirus pandemic. Activists have argued that it is unwise to encourage people to visit often crowded polling centers amid fears of infection. Despite a significant majority of Americans, and about half of Republicans, supporting the expansion of vote-by-mail options, Trump has strongly criticized the move.
"Mail ballots, they cheat," Trump said earlier this month, without citing any evidence. "Mail ballots are very dangerous for this country because of cheaters. They go collect them. They are fraudulent in many cases. They have to vote. They should have voter ID, by the way."
Notably, Trump has voted by mail at least twice in his life. The president cast an absentee ballot from Washington, D.C., during the 2018 midterm elections and again in the Florida primary in March.
Newsweek reached out to the White House for comment but did not hear back before publication.
The president's claims about "cheaters" and vote fraud appear to be unfounded. Multiple studies into all forms of voter fraud have shown repeatedly that such illegal activity is extremely rare within the U.S. Furthermore, a panel set up by the president to investigate alleged voter fraud failed to uncover any significant evidence of corrupt activity before it was disbanded in 2018.
Democrats have said that Trump and many Republicans are against allowing more Americans to vote by mail because they are concerned it will prevent them from winning in elections. The president suggested that he is concerned about this possibility during an interview on the Fox News morning show Fox & Friends, in which he commented on proposals that Democrats hoped would be included in the recent coronavirus relief legislation.
"The things they had in there were crazy. They had things, levels of voting, that if you'd ever agreed to it, you'd never have a Republican elected in this country again," the president said.
Stand Up America, a nonprofit focused on activism against the Trump administration, has been urging Democrats in Congress to push for $4 billion in aid to states to expand voting by mail and voter registration initiatives
"We're grateful to Speaker Pelosi for promising to include additional election assistance funding in the next House relief package," Sean Eldridge, president and founder of Stand Up for America, told Newsweek.
"Democrats in the Senate should follow her lead and use their leverage to ensure states get $4 billion to expand mail-in voting, extend early voting, implement online voter registration nationwide and protect poll workers," Eldridge added.