State senators in Oregon with at least 10 recorded absences in the Legislature have filed candidacy papers, despite potential disqualification.
Following record-setting walkouts by Republicans in 2019, 2020, and 2021, voters in Oregon backed a constitutional amendment, known as Measure 113. It disqualifies legislators seeking reelection if they missed 10 or more legislative floor sessions without a valid excuse or permission. Nine Oregon Republicans with 10 absences in this year's session have now reapplied, as well as one independent candidate.
GOP members have staged walkouts in recent years, not only in Oregon, to block Democrat bills covering a range of topics, including abortion, gun rights, and transgender health care. This prevented a quorum, the minimum number of members of a deliberative assembly necessary to conduct the procedures of that group. Statehouses in Tennessee and Montana have also been affected.
"It is clear voters intended Measure 113 to disqualify legislators from running for reelection if they had 10 or more unexcused absences in a legislative session," said Oregon Secretary of State LaVonne Griffin-Valade in August. "My decision honors the voters' intent by enforcing the measure the way it was commonly understood when Oregonians added it to our state constitution."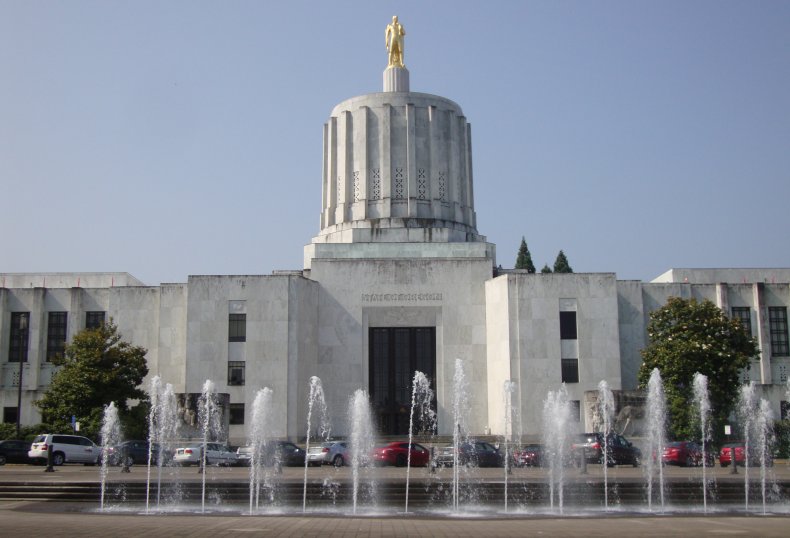 The Associated Press has reported that GOP Senate leader Tim Knopp went to the election offices in Salem early on Thursday and submitted a candidate filing form for the 2024 primary election, paying the $25 fee. Sen. Dennis Linthicum and Sen. Art Robinson also filed, having both exceeded the limit on absences.
All three have said that the way the amendment is written means they are permitted to seek another term. Measure 113 states that 10 or more unexcused absences "shall disqualify the member from holding office as a Senator or Representative for the term following the election after the member's current term is completed."
Five Republican senators in the northwestern state are hoping to fast-track a lawsuit over the case. If successful, it could force state officials to allow them another shot at reelection. This could go all the way to the Supreme Court after lawmakers and Griffin-Valade filed a joint motion requesting the case head directly to the Oregon Supreme Court, which would move the process along more quickly.
A joint motion filed in August states: "Immediate review by the Supreme Court is the only effective way to resolve this dispute in a timely manner." The motion was filed by Knopp, Linthicum, and Robinson, as well as Daniel Bonham and Lynn Findley.
"Petitioners and other similarly situated legislators need to know whether they can file for re-election and serve if elected; the Secretary needs to know whether those legislators must be listed on the ballot (and, if so, whether they would be eligible to serve if elected); other potential candidates need to know whether incumbent legislators are running for re-election; and Oregon voters have great interest in the proper construction of a constitutional amendment that was enacted by the voters last fall," the motion reads, as reported by Oregon Public Broadcasting.
Newsweek has emailed the offices of Knopp, Linthicum, and Robinson for comment.