Republicans Bet 'Border Crisis' Headlines Will Undermine Biden Immigration Plan
This story is co-published with Capital & Main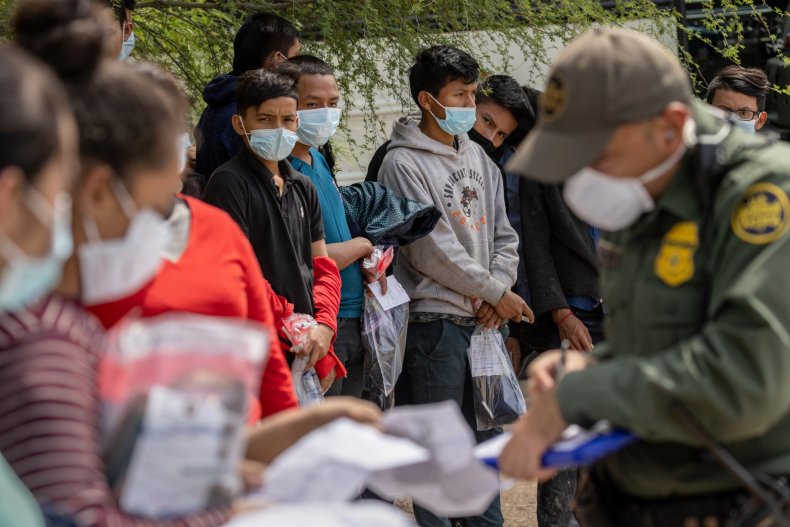 In the first hundred days of his presidency, Joe Biden stepped right onto a third rail—immigration reform. On day one he unveiled the U.S. Citizenship Act, sponsored by Rep. Linda Sanchez (D-Calif.) in the House and Sen. Bob Menendez (D-N.J.) in the Senate, a comprehensive, 353-page immigration reform bill.
Then in mid-March the House passed two stand-alone pieces of legislation extracted from the Biden bill. The American Dream and Promise Act creates legal protections from deportation and a path to citizenship for some 4 million individuals—Dreamers–who entered the U.S. as children without documents. The Farm Workforce Modernization Act creates a way for farmworkers to get protected status and streamlines the green card process.
Sen. Menendez calls the Dreamers Act, as it's also known, the "mom and apple pie" measure of immigration reform, and the agriculture industry interests seem happy to watch the farmworker modernization measure introduced by Zoe Lofgren (D-Calif.) and Dan Newhouse (R-Wash.) move to the Senate. There will likely be some workshopping to come. But barriers to passage in the Senate, where the GOP wields the filibuster, are real. The comprehensive immigration bill is largely stalled.
If you listen to reform advocates describe Trump administration immigration policies, there's a sense of a car that was stolen, run down to the tire rims, stripped and then abandoned roadside. The system wasn't in great shape when Donald Trump came into office after decades of sputtering reform attempts, but his administration was aggressive in dismantling it.
A border crackdown that separated parents from children with no method to reconnect, the packing of the immigration courts with feckless and ill-equipped judges, an attack on the asylum system that makes it more difficult to even present "credible fear" reasons to an asylum judge. Taken together, these Trump administration policies trashed efforts from Congress and human rights advocates to move an orderly immigration system forward.
Even before Joe Biden won election, advocates began strategizing ways to rebuild the system.
"Because of the [immigration reform] movement we were able to get President Biden to a place where he fully embraced the need for comprehensive immigration reform. He came out swinging," Congresswoman Pramila Jayapal (D-Wash.) said during a recent call organized by the national organization Community Change. (Jayapal is one of the writers of the upcoming book Immigration Matters: Movements, Visions and Strategies for a Progressive Future from the New Press.)
Other measures, she said, will probably be achieved piece by piece rather than via a grand omnibus bill. But she supports pushing forward on all fronts. "None of these individual reform strategies should stop any of the other strategies moving forward," Jayapal said.
Biden is now in the headlights' glare as he grapples with a problem he inherited—the logistics of managing and taking care of the minors arriving at the southern border of the United States. Stories and images of unaccompanied young ones crowded in cages populate nightly news and dominate the debate. The Biden administration has moved hundreds of children to Health and Human Services facilities after they are released from Customs and Border Patrol custody.
The immigrants arrive at the border after traveling on foot through Mexico from Central American countries riven by years of war and poverty. The administration has also focused on working with the countries of origin—Honduras, El Salvador and Guatemala–on policies that would disincentivize migration to the U.S.
The policy think tank the Washington Office on Latin America points out that the Trump Administration's "Remain In Mexico" measure kept 77,000 adult asylum seekers in border cities in Mexico as they awaited a hearing in the United States. That policy has ended, and now asylum seekers have entered the country, which may contribute to the image of a flood. Meanwhile, the capacity of holding facilities has been reduced by COVID-19 restrictions.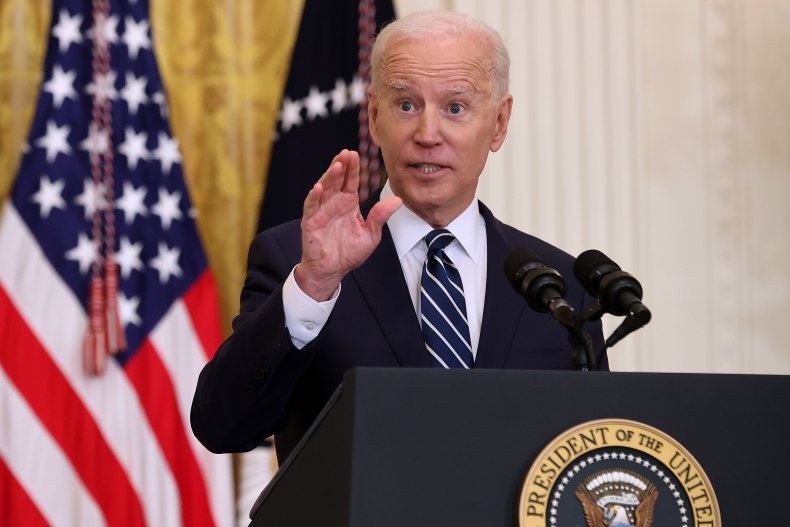 "The current border surge of migrants is a huge test for Biden and the Democrats," says Deepak Bhargava, an immigration reform advocate, a former executive director of the Center for Community Change and an editor of Immigration Matters. "They have inherited a system that is fundamentally incapable of meeting the needs of children and families fleeing persecution. They are going to have to make massive reform."
But "It seems to me like the Republicans are betting a lot on the idea that they can undermine Biden's overall program by fomenting the idea that there's an unmanageable crisis at the border," Bhargava says.
Democratic Congressman Henry Cuellar, whose South Texas district sits on that border, told the Tampa Bay Times, "It looks like they [the GOP] are trying to weaponize the border situation against Democrats in 2022 to say that we're weak on border security."
Cuellar is watching his back—he only narrowly beat challenger Jessica Cisneros, an immigration attorney, in a Democratic primary last year but did handily beat a Republican opponent, Sandra Whitten, in the Nov. 3 general election.
The Republicans are beating the drum on the border chaos narrative. House Minority Whip Steve Scalise notified colleagues that they should oppose the American Dream and Promise Act because it would "worsen the situation at the border." The act, however, only affects people who are already in the United States, brought here as children by parents, and has nothing to do with current issues at the border.
Bob Mulholland, a California Democratic strategist for three decades, agrees that events at the border put Democrats in a tough spot—negotiating between moving forward on immigration reform and winning in Congress in 2022. "They finally realized that the American people are not gonna put up with these millions of people coming in because they've got economic trouble. Voters are saying, 'What about me? I have economic trouble.'"
* * *
The present political dynamics and the "border crisis" banner headlines complicate efforts to move immigration rights policy forward, but advocates are hopeful in a way they haven't been in a long time.
Bhargava thinks the political ground may be shifting, pushed by long-term base building and organizing and changing demographics in the U.S. that include many more younger voters of color. Years of work by immigration reform advocates, he says, have moved the policy debate.
Immigration bills by Democrats and Republicans alike have typically linked policy reforms that would create a smoother system to receive and process immigrant legal status to increased and stronger enforcement measures, Bhargava says. That means more money for pursuit and detention, less emphasis on a more comprehensive, practical approach.
"We have not yet had a budget bill pass under Democrats or Republicans that has lowered expenditures for immigration enforcement," he adds. "Ever since 2001 it's gone up every year. Democrats in power, Republicans in power—it hasn't mattered much."
Recent immigration measures framed in the comprehensive bill and now being advanced piece by piece focus on approaches to adjusting status and eventual citizenship.
"The old dynamic was that Democrats had to acquiesce to enforcement machinery or increase that machinery. The movements' relentless focus on the harms of that machine have severed the link," says Bhargava. "That's a very radical change. Not far enough, we still actually need to dismantle the entire thing, but it's a good start."
Copyright 2021 Capital & Main