Republicans Block Democrats' Attempt to Pressure Pence to Remove Trump With the 25th Amendment
Republicans blocked Democrats' initial attempt to pass a resolution calling on Vice President Mike Pence to mobilize the Cabinet to remove President Donald Trump from office.
On Monday, Representative Alex Mooney, a Republican from West Virginia, objected to Majority Leader Steny Hoyer's request to adopt the resolution by unanimous consent. The resolution, spearheaded by Representative Jamie Raskin, will now have to be brought to the House floor for a vote.
"It is wrong to have sent members of Congress home and then try to adopt without any debate a precedent-setting resolution that could imperil our republic," Mooney said in a statement. "The U.S. must never adopt a resolution that demands the removal of a duly elected president without any hearings, debate or recorded votes."
The resolution pushed Pence to invoke the 25th Amendment and mobilize the Cabinet to declare Trump incapable of executing the duties of his office. It pointed to Wednesday's deadly riot at the U.S. Capitol as cause for Pence taking action, saying the mob threatened the safety and lives of the first three individuals in the line of succession to the presidency.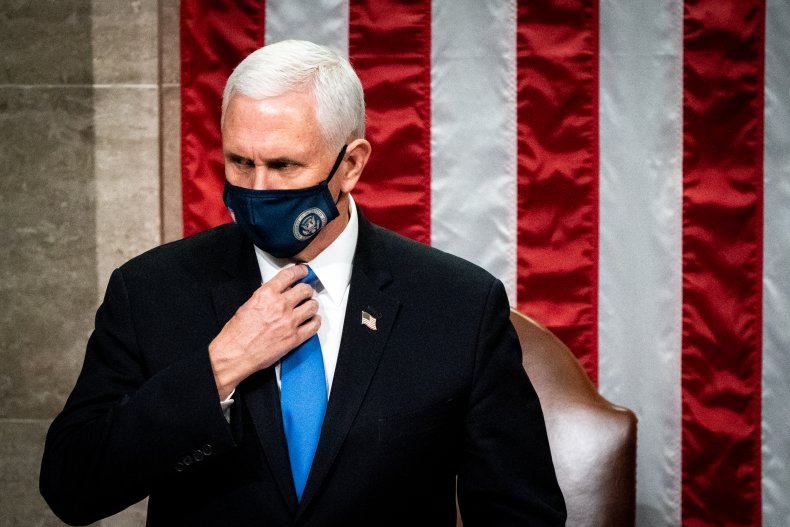 It criticized Trump for encouraging and charging up the rioters at a rally that occurred shortly before the storming of the Capitol and for pressuring Georgia Secretary of State Brad Raffensperger to "find" enough votes for him to overtake President-elect Joe Biden's victory in the state.
On Sunday, Pelosi told Democratic colleagues that if they did not receive Unanimous Consent on the resolution, the plan was to bring it to the floor on Tuesday. She called on Pence to respond within 24 hours.
Along with pressuring Pence to take action to remove Trump from office, Democrats are also pursuing a second impeachment of the president over the riot. Representative David Cicilline introduced the article of impeachment at the House pro forma session on Monday and he said it has more than 200 co-sponsors. Cicilline also said they have the votes needed to impeach Trump. If Democrats are successful, Trump will be the first president to be impeached twice.
However, it will also take support from the Senate to remove Trump from office. After the House votes to impeach a president, the Senate holds a trial and then votes on whether to convict the president and remove him from office. Although Democrats now have a majority in the Senate, it's not the two-thirds supermajority needed to convict Trump after an impeachment. If every Senator who caucuses with Democrats votes in favor of convicting Trump, Democrats will need support from at least 16 Republicans to remove him from office.